Home > Arts and Crafts Projects > Crafts with Boxes >How to Make Carpenter Tool Boxes
HOW TO MAKE CARPENTER TOOL BOXES TOY with BEER or SODA CARTONS : Cardboard Box Crafts for Kids & Teens
Here is a handy little toy that looks almost like a real carpenter's tool box. You will find it very useful in carrying your tools when building a play house, or for carrying any small objects from place to place. You can play fix-it-man or woman all day long with a great pretend-play game like this. Find out how to make this craft with a recycled beer or soda carton.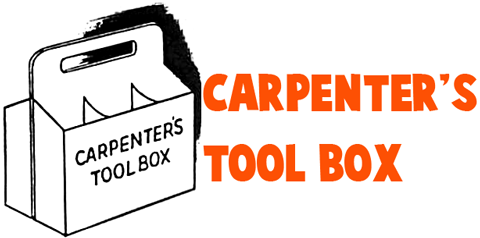 CRAFTS MATERIALS NEEDED:

Soft drink carrying carton with partitions
Paints
Brush
Wax crayons

How to Make Them:

(1) Remove the bottles from the carrying carton and give them to mom or dad.
(2) Paint the carton a solid color. Allow it to dry thoroughly.
(3) Letter the words "Carpenter's Tool Box" on the broad side of the carton with paints or colored crayons.
(4) Play pretend fix-it-man / carpenter - put toy tools in the partitions.