Home > Arts and Crafts Projects > Christmas > Christmas Ornaments > Drinking Straw Christmas Tree Chains
HOW TO MAKE DRINKING STRAW CHRISTMAS TREE CHAINS : Christmas Crafts for Kids and Teens
It is Christmas time and its time to start decorating our Christmas trees. If you want to make your decorations unique, don't use the store-bought decorations. Instead, make your own decorations, including the Christmas chains that you wrap around the tree. This craft is to make drinking straw Christmas chains and then you can string them around the Christmas tree. Everyone will want to know how you made these ... because they really turn out great! Find out the step by step instructions below.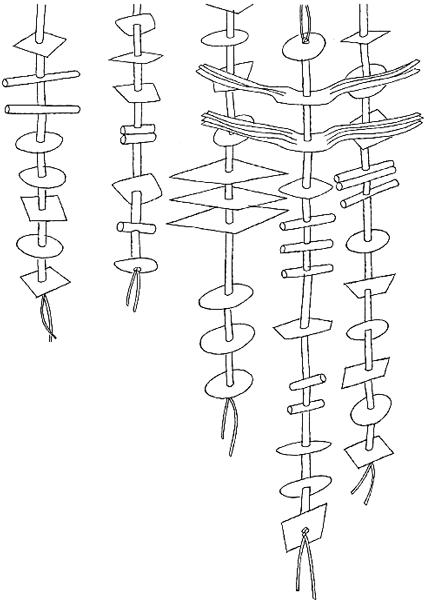 CRAFTS MATERIALS NEEDED:
Embroidery Thread or Wool
Needle
Scissor
Drinking Straws
Construction Paper or Decorative Paper
How to Make Them:

(1) Thread needles with embroidery thread or wool, double length.
(2) Tie knot.
(3) Cut white or colored milk straws in various lengths (or uniform lengths, if desired).
(4) Cut out from construction paper many fancy shapes such as flowers, triangles, circles, wings etc.
(5) Alternate stringing the straws and paper until two inches from the needle. Begin and end with a paper design.
(6) Cut off needle.
(7) Tie a knot at the last paper.
(8) Use the remaining string to make into a loop for hanging from one of the branches.
The chains offer an opportunity for variation by stringing straws crosswise or lengthwise, and by the uneven distribution of papers and straws.