Home > Arts and Crafts Projects >Puppet Crafts > Ideas for Making Puppets
IDEAS FOR MAKING PUPPETS : Puppet-Making Crafts for Kids and Teens
Puppets are so much fun to play with...but making them might be even more fun. First you might want to write up a script to a puppet theater play...and then when you know which characters you need...make those puppets with some of our ideas. Here are more puppet & puppet theater crafts ideas.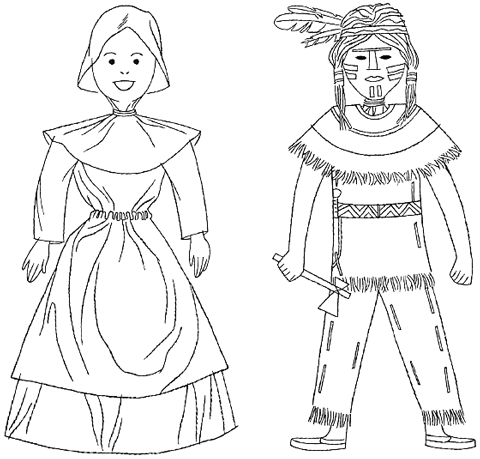 SOME INSPIRATIONAL IDEAS:

Simple but interesting puppets can be made from a variety of easily obtained materials. The foot of a sock can be used for the face. After stuffing, features are painted on with paint and yarn hair is sewn on for braids or other effect. When the head has been completed, a dowel or stick the size of a pencil is run up into the head and tied securely at the neck.

Silver ice cream bags, commonly used in food stores, make attractive dresses. Cut a hole the size of the dowel in the center of the fold end of the bag. Put bottom of dowel through hole and bring bag up on stick to stocking head. Tie bag to dowel at waist. Cardboard arms and feet are cut out and added by means of fasteners.
Plain paper bags can be colored and used in place of the silver ones. Some children enjoy making cloth dresses to put over the bags. A wide range of hats or bonnets can be used. These puppets can be dressed to represent Indians, Pilgrims, Santa Claus, community workers, etc.
Here are more puppet & puppet theater crafts ideas.