Home > Arts and Crafts Projects for Kids > Berry Baskets & Containers
BERRY BASKETS & CONTAINER CRAFTS FOR KIDS: Ideas for Arts & Crafts Projects & Activities with Baskets that Berries Come in for Children, Teens, and Preschoolers
Berries are so yummy ...Strawberries, blueberries, raspberries, and other berries as well...they all seem to come in these green plastic berry boxes. Small, delicately made plastic berry boxes lend .themselves beautifully to many different crafts projects. Reinforce, as well as decorate the boxes, by weaving in and out of the openings yarn, ribbon, crepe paper, package ribbon, or lacings. The grid of green lines that run up and down these containers make it so easy to weave things in and out of those holes. Find some great berry box crafts below ...I hope you like them.
Making Berry Basket Bags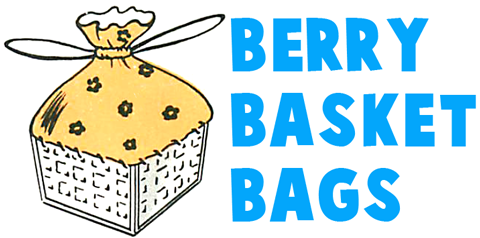 This is a very easy craft...but it turns out pretty good. Sew a piece of cloth to the rim of a plastic berry basket and tie a ribbon at the top to close it.
How to Make Bird in Bird Cage Made from Berry Baskets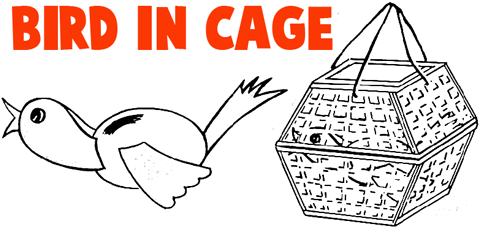 First, prepare an egg by piercing each end of an uncooked egg with a needle or pin. Blow through the hole at one end of the egg, catching the contents in a bowl. . If there is difficulty in blowing eggs, make the hole a little bit larger. Dye the blown egg a bright yellow. Cut two heads, two wings and one tail feather from yellow paper and paste them onto the bird. Fasten a stick from a lollipop across the bottom basket with a few turns of wire and glue the bird to the center of it. Set upside down a matching plastic berry basket over it and lace the two together with yarn, ribbon or lacing. Attach two strings for hanging.
BERRY BASKET HANGING PLANTERS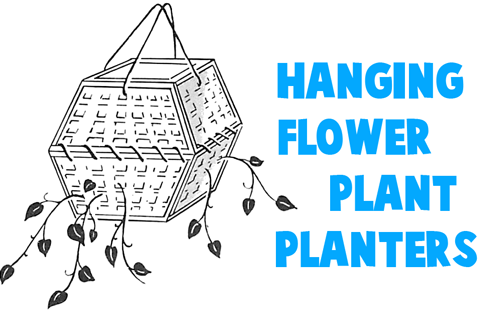 Place a small flower or trailing ivy inside a berry basket. Then take another berry container and flip it over the other container. Lace them both together with yarn or ribbon. Tie 2 strings at the top of the upper box to hang on a tree or porch rail.
More Berry Basket Crafts

Woven Baskets with Berry Container - Decorate a berry basket with foil or doilies or other items, find out how to make these baskets.

Making Handled Baskets with Berry Containers - Weave ribbons in and out of the berry boxes and make a handle to make a great basket.