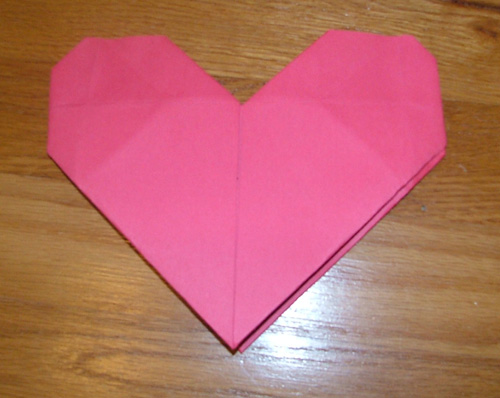 This is an easy paperfolding craft to make with your kids before visiting a grandparent or loved-one who would surely love this *heartfelt* keepsake. It's also easy to include in a card or letter, since it's flat. One of the best parts about origami and paper folding projects is that all you need for this crafts project is paper and tape.  Not only will this be a fun arts and crafts activity, but it can also be given to someone that you love as a gift (such as Mom on Mother's Day or Dad on Father's Day).
Easy Origami Heart Paper Folding Origami Craft for Kids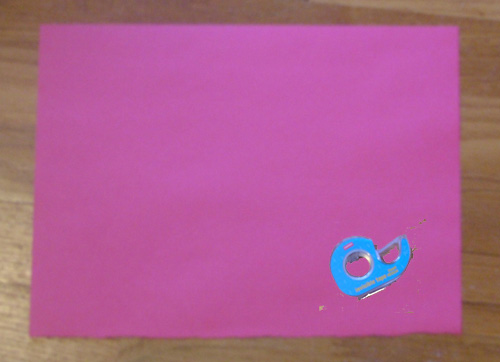 Crafts Materials That You Will Need:
A regular piece of rectangular paper, like construction paper
Tape, if desired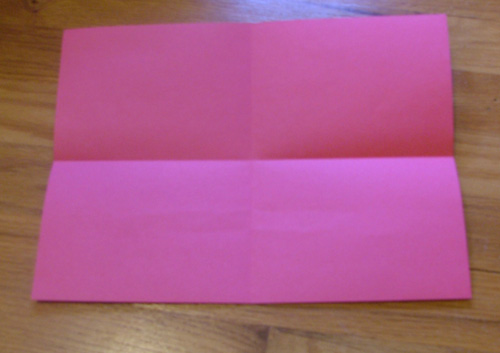 1. Create creases by folding your paper in half one way, and then the other, and unfolding again. (There is a lot of folding and unfolding in origami. The crease is the thing, so make sure yours are sharp.)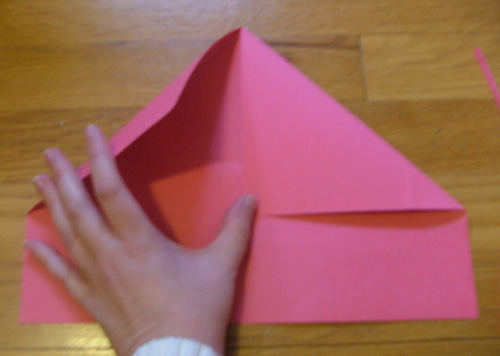 2. Holding your paper horizontally, fold in the upper left and upper right corners so that the point meets the vertical middle crease. The points will extend just past the horizontal middle crease.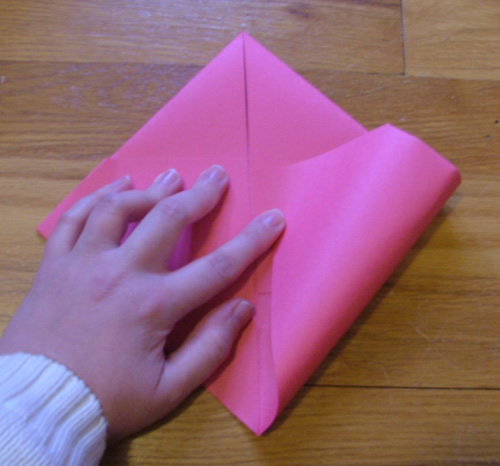 3. Now fold the bottom left and bottom right corners up so that the point meets the verticle middle crease. This should form your paper into a square shape with points facing north, south, east and west.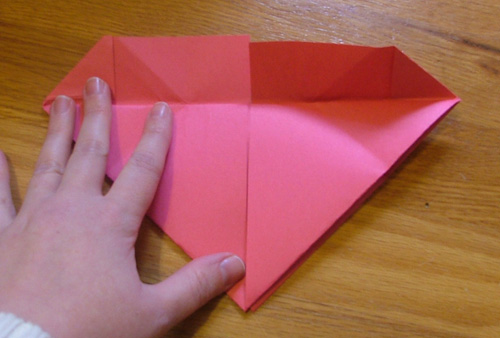 4. Turn your paper over, and fold the top point down to meet the bottom point. This should leave about a 1″ unfolded section at the top. You should be left with a diamond-like shape as seen above.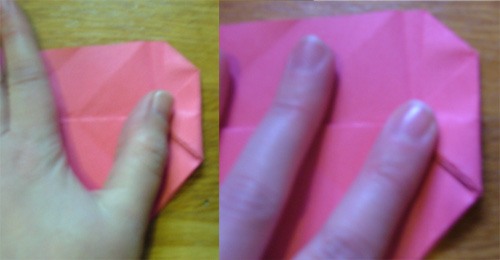 5. Fold in the outer left and outer right points so that they appear as small, folded-in triangles, as seen above.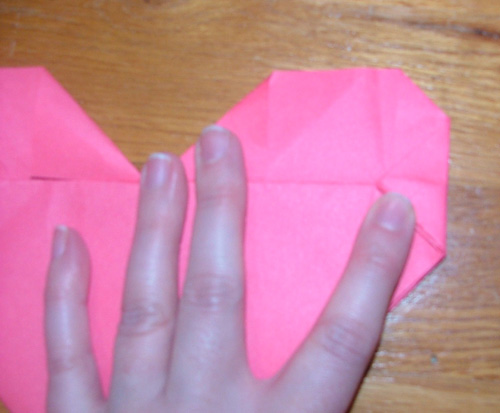 6. Fold in the two top, center points to form a shape as seen above.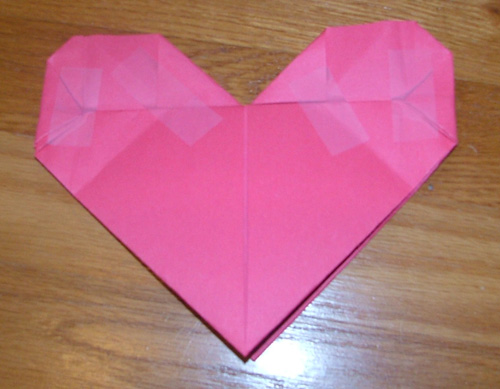 7. Tape down folds, if desired, and turn over – you have a lovely paper heart!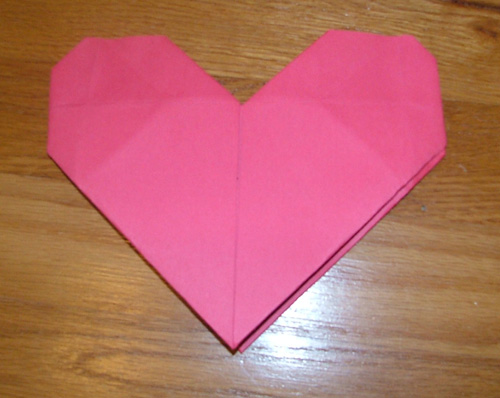 Origami heart bookmarks – Here are some little folded heart bookmarks you can whip up in minutes. I used instructions from Origami Club
How To Fold A Dollar Into An Origami Heart – How To Fold A Dollar Into An Origami Heart
How to fold an origami heart envelope – This is an easy fold and perfect for sending a love note to your Valentine!
How to origami a dollar heart –   No April Fools! You can now origami a heart with a dollar note, and insert a dime in too! Check out this tutorial!
Money Origami Heart Folding Instructions – These step by step instructions help you to fold your own money origami heart. Perfect for beginners. LisaShea.com has many more photos of origami and origami folding instructions. Money origami is great for presents and tips!
Origami Floral Heart Tutorial – I made a bunch of cards a couple of years ago with this origami heart that I learned to make from, hmmm,
Origami Heart Bookmarks –  Here's a cute idea from Origami Club which would be a sweet little valentines gift.
Simple Plain Origami heart – Have you ever dreamt (like in a dream) of making an origami heart fast so that you could give it to someone or something. Now you can make a normal (not beating or anything) simple heart in origami. Just follow this simple plain origami heart making video which is simple and plain too.
Technorati Tags: origami, paper folding, paper folding crafts, paper folding activities, paper folding projects, origami crafts, origami projects, paper folding diagrams, heart origami, origami heart, heart craft, valentine's day craft, mothers day craft