FIND PROJECTS BY:
CRAFTS IN ALPHABETICAL ORDER

CRAFTS BY ITEMS

CRAFTS BY THEME

CRAFTS BY HOLIDAY

OUR NEW APP!
OTHER KOOOL SITES
Home > Arts and Crafts Projects > Clay > Making Paper Bag Clown Masks
MAKING CLAY RELIEFS : How to Make Flat Clay Reliefs for Designs or Maps
Learn how to make clay reliefs...perfect for making diagrams such as maps. However, clay reliefs are also great for artistic designs. Find out how to make clay reliefs too.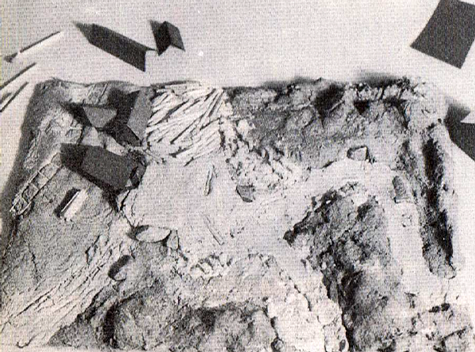 CRAFTS MATERIALS NEEDED:
1. Clay OR (4 parts salt / 1 part flour / Enough water to make consistency adaptable to your particular use - mixture may be thin enough to squeeze through a paper cone or thick enough to be applied with the fingers)
2. Heavy cardboard
3. Tempera paint, showcard paint, poster paint, watercolors or colored inks
HOW TO MAKE IT

1. Draw a design or map in simple outline form on a heavy piece of cardboard.
2. The flat cardboard design or map is made into a relief design or map through building up the salt and flour mixture to desired heights. After the relief has thoroughly dried, additional layers may be added.
3. When the completed relief has dried thoroughly, tempera paint, poster paint, show-card paint, watercolors or colored inks may be added for decorative purposes.
4. More interesting maps and designs can be made by inserting and/or pressing additional materials into the wet relief.