FIND PROJECTS BY:
CRAFTS IN ALPHABETICAL ORDER

CRAFTS BY ITEMS

CRAFTS BY THEME

CRAFTS BY HOLIDAY

OUR NEW APP!
OTHER KOOOL SITES
Home > Arts and Crafts Projects > Fathers Day Crafts > How to Make Clothes Hanger Tie Racks
HOW TO MAKE CLOTHES HANGER TIE RACKS : Father's Day Crafts for Kids & Teens
You need a gift for Dad...maybe its Father's Day, maybe its his birthday. But you know one thing, you know that your Daddy deserves a nice gift. Does your dad wear a tie every day and has no where to put them? Well, there you go, make him this handy tie rack. Even if Dad already has a place for his ties, he will love the unique quality of your creatively made tie rack. He will quickly give up his other tie rack and adopt yours as his favorite rack. Find out how to make this handy tie rack with a wooden clothing hanger.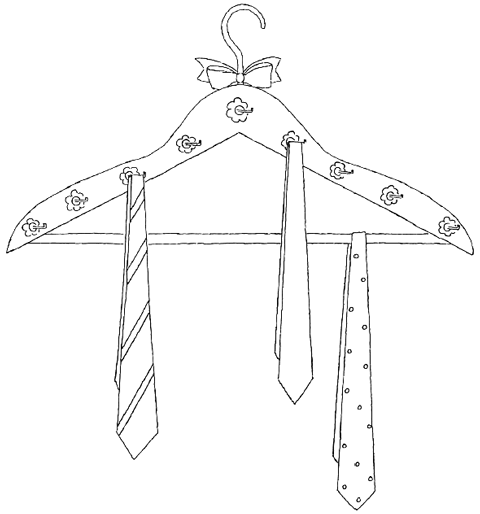 CRAFTS MATERIALS NEEDED:

Wooden Clothes Hanger
Screw Hooks
Paint and Brush
How to Make Them:


(1) Starting at the center of a wooden clothes hanger, paint colorful designs, two inches apart. Let dry completely.
(2) An adult probably will have to help with this part. Place screw hooks in center of each design to hold ties.
(3) Give to dad and see how much he loves it!