FIND PROJECTS BY:
CRAFTS IN ALPHABETICAL ORDER

CRAFTS BY ITEMS

CRAFTS BY THEME

CRAFTS BY HOLIDAY

GAMES & PUZZLES
We Just Published Our First Book!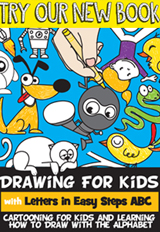 Home > Arts and Crafts Projects for Kids > Foil Crafts > Foil Hot Plates
MAKE TIN FOIL HOT PLATES
This is a really great craft to make as a gift for someone who likes cooking...such as Mom, Dad, Grandma, or Grandpa. This is a very simple craft to make and it is practically no cost to make. Find out how to make this Aluminum Foil Hot Plate below.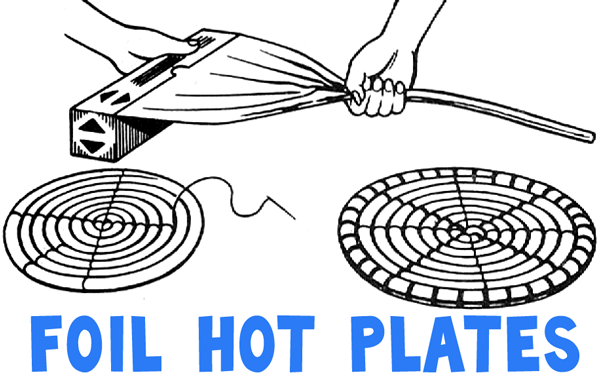 Crafts Materials Needed:
1/2 roll of standard aluminum foil
needle
heavy colored thread (or tinsel cord)
Instructions for Making Foil Hot Plate Mats
To make this, you need to pull the foil from carton and crush lengthwise, as you pull out, to form a foil "rope" about ¼" in diameter (width). To form a mat, start the center by coiling the rope as tightly as possible and continuing until the mat is the desired size. Thread a needle with tinsel cord or colored thread. Begin at the center of the mat and weave over and under to the outer edge. Tthen back under and over (in opposite direction to first). Continue to the other rim of the mat then back again to the center. Repeat at the right angles so you have four radiating rows of stitching. If you wish, you can make more rows for ornamentation and stitch around edge...for an extra touch of decoration.
This makes a great gift as everybody needs a hot plate. Your friends / relatives will really appreciate all the extra effort in making such a beautiful gift.