Home > Arts and Crafts Projects > Mobile Crafts >How to Make Branch Mobiles
HOW TO MAKE MOBILES with BRANCHES : Making Mobile Crafts for Kids & Teens
Mobiles aren't just for babies...they are also make great bedroom decorations. They also are great for making elaborate theme decorations. At Christmas time, stockings, mittens, balls, bells, etc., can be used. In the spring various bird and flower designs can be substituted. In the fall use leaves. Mobiles are suspended from light fixtures or other highpoints in the room, where they turn gently. Find out how to make mobiles from branches of a tree.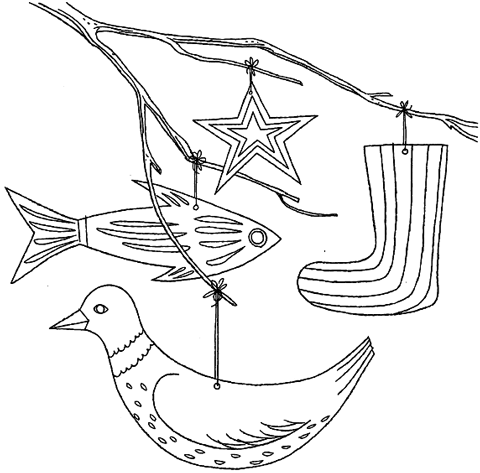 CRAFTS MATERIALS NEEDED:

Branches
Paint& Brush
Paper
Scissor
Paper Hole Puncher
String
How to Make Them:

(1) Select a bough with many spreading branches nicely balanced. Paint branches white, gold or silver.
(2)Decorate by hanging with a variety of cut paper designs.
(3) Use colored paper and paint the designs.
(4) Punch a hole at the proper place, insert string and tie to the branch.