Home > Arts and Crafts Projects > Camel Crafts > How to Make Camels from Chenille Stem Bumps
HOW TO MAKE CAMELS FROM BUMP CHENILLE STEMS : Pipe Cleaner Crafts for Kids & Teens
Camels travel the deserts, spending incredibly long amounts of time without water. They are incredibly strong animals that are essential to many parts of the Middle Eastern region of the world. Find out how to make these camels out of Chenille Stem Bumps.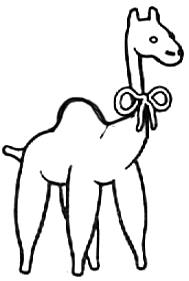 CRAFTS MATERIALS NEEDED:

8 bumps of yellow chenille wire and 3/4" piece of yellow chenille wire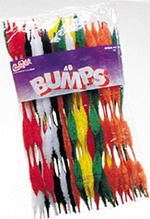 scissors
tiny beads or sequins
glue
small piece of ribbon or yarn
How to Make Them: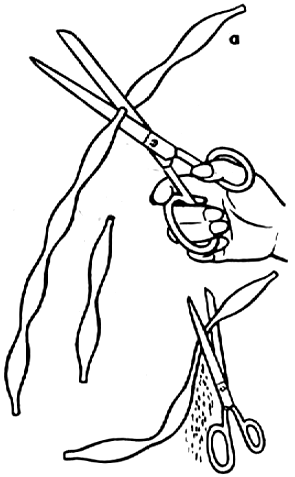 (1) Cut the wire in three strips, 1 of 4 bumps and 2 of 2 bumps. Use the 4-bump section for the body. Trim away bump 2 and part of bump 3 to form a neck (sketch a).

(2) Bend bump I for a head as shown in sketch b.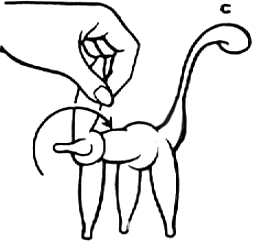 (3) Twist the other 2 pieces of chenille over bump 4 (body) for legs (sketch c).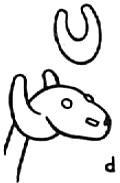 (4) Now double the head bump under halfway to make a fuller face. Trim 3/4" length of yellow chenille for ears and bend in a U shape. Push into position for ears between neck and head. If necessary, use a few drops of glue to hold securely. Glue small beads or sequins on head for eyes and mouth (sketch d).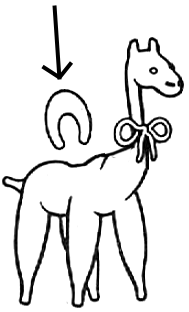 (5) Bend a few Chenille Stems into U' Shapes and make a hump on the back.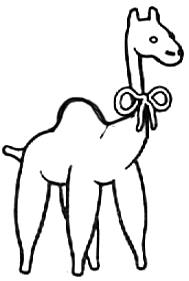 (6) Tie a tiny bow around neck.

Here are Even More Camel Crafts