EASTER COLORING PAGES & FREE CRAFTS : This Page is a List of Links to Easter Coloring Book Printouts, Printables, and Free Paper Arts and Crafts Activities.
Here are some Links to Easter Coloring Pages, Printouts, and Printables, and Crafts Activities.
Home > Arts and Crafts Projects > Coloring Pages & Printouts > Easter Coloring Pages, Printouts, and Printables
Below you will find some Links to Easter Coloring Pages, Printouts, and Printables, and Crafts Activities. Also visit Easter Crafts.
Easter Bunnies Coloring Pages – The site has a large selection of Easter coloring pages and activities, just perfect for finding all of the Easter coloring pages for your children that you need.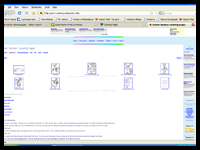 Papa Jan.Com – This site has free printable Easter Coloring pages. It is suited for children as well as adults for fun.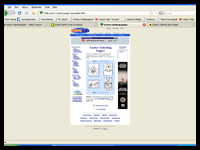 Ivy's Easter Coloring Pages – Easter started out during ancient times among the country dwellers in Europe to celebrate the arrival of spring. Today Easter is celebrated by many faiths and cultures each adding their own special meaning.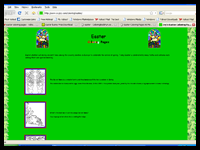 More Coloring Pages – Here are Decorated Easter Eggs Coloring Pages for Kids.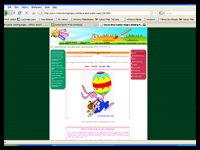 Activity Village.co.uk – An enormous collection of original Easter coloring pages for you to print and enjoy with your kids!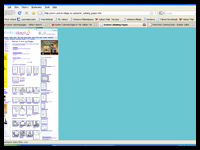 Primary Games – Here is a collection of Easter Coloring pages with lots of choices which the children would surely like to color.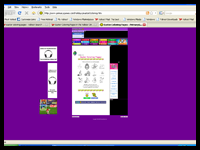 DLTK Growing Together – Here is mix of secular and more religious Easter Coloring pages collection.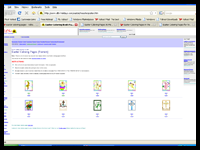 Apples 4 the Teacher – This Religious Christian Easter coloring pages make great mouse practice activities for younger children but can also be used with older children beginning to learn how to read. If the child is unable to read the sentence that goes with the Religious Christian Easter coloring page, have them click on each word to hear the sentence.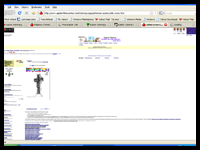 Momsnetwork.com – A large collection of Easter coloring pages that your kids will enjoy along with keeping them busy during your crunch time, trying to get things done in your home office.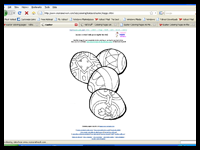 Free Coloring Page – This will help children develop many important skills. It will help form the foundation for early learning success. This specific section is for Easter coloring pages.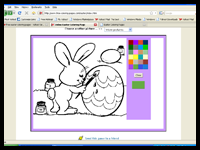 Easter Coloring Pages for Kids – Kids love coloring and all the fun things associated with Easter Celebration. These Easter coloring pages offer those festive items to keep kids busy and entertained.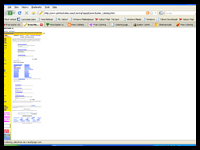 Pastiche Family Portal – A printable Easter coloring page or art activity sheet for kids such as bunny coloring pages, Easter Lily coloring sheets and printable Easter cards with pictures to color.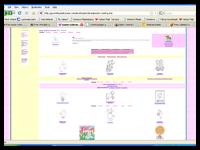 Crayola – This site has over 1,000 free coloring pages for you to choose and they have plenty of Easter coloring pages and printouts as well.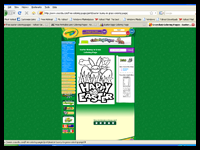 Printfree. Com – You can customize these with your text to add times and dates. It is a nice coloring page to let a kid color an Easter egg or bunny for Easter celebration.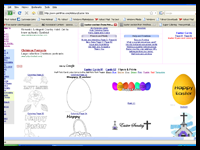 Super Coloring – Each of our children and us are waiting for Easter Day to enter our houses and hearts. Here in these sites you can select different pictures to color the Easter celebration.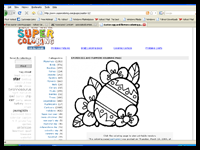 MES-English.Com –Here are free Easter coloring pages, printable pages, holiday activities, cute Easter images for coloring, and color in sheets for students.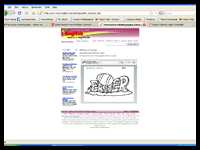 The Kidz Page –Here are Easter coloring page for children to print out offline with crayons for fun. It has hundreds of printable coloring pages for classroom and personal used.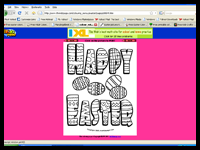 Christian Preschool Printables – Each egg carton is filled with a dozen colorful plastic eggs. You can find here a miniature symbol of the Easter story; an easy-to-understand booklet featuring Biblical stories explaining the significance of each object.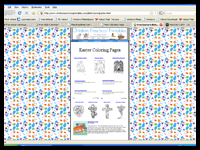 Coloring Castle – These Easter coloring pages requires Adobe Acrobat Reader. It has different Easter Coloring pages to select and all are downloadable.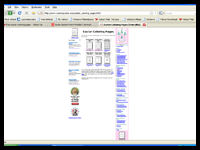 The Color. Com – Color pictures, email pictures, and more with these Easter coloring pages. When the online coloring page has loaded, just select a color and start clicking on the picture to color it in.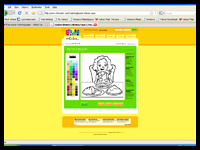 FreePrintableColoringPages – These Easter coloring pages are easy to download, customize, and print. These can be downloaded in .PNG format.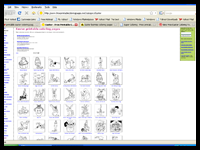 Lee Hansen Graphics– This coloring page collection includes free printable Easter coloring sheets with pictures of bunnies, eggs, baskets and peep chicks plus lovely spring posters and pages to color or use for die cuts, coloring crafts and pieced paper crafts.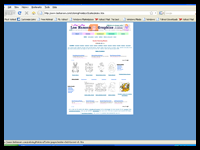 Moody Publishing – Here are Easter Coloring pages were you can customize the picture you want. You can select different pictures and print it to start coloring.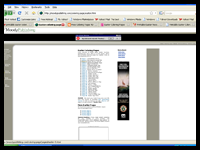 Shirley's Preschool Activities – Free printable Easter coloring pages where you can copy, share and use it for Easter projects at your home, classroom or children's Bible lessons.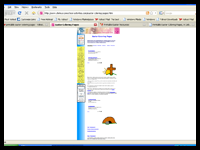 Sunnie Bunniezz – This site consists of different Easter symbols and pictures to color. Just click its pages on the list and start to color.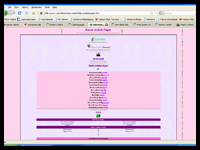 Phee's Coloring Book – This site has wonderful Easter pictures and coloring pages for everyone to color. It is suitable for kids and for adults too.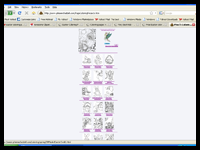 Party Supplies Hut – These free printable Easter Coloring Pages are a fun way to keep the kids occupied at the dinner table or a party. Easter Party Planning every Easter we find the stores filled with various paraphernalia to make an Easter party more enjoyable: stuffed chickens, chocolate bunnies, pastel-colored baskets and the like.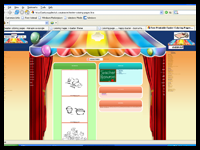 Games Craft Coloring – Printable Easter coloring pages for kids: easter bunny, Easter hen, and Easter eggs. Click on the picture to open a printable page then print out and color funny Easter pictures!

Lil' Fingers – This is a collection of Easter Coloring pages and symbols. Click each item to open a larger image in a new window.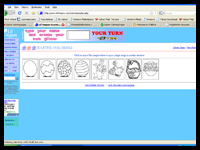 Family Fun Cartoons – Whether you are in a silly mood or having a grumpy day funny Easter cartoons are a great way to add a laugh and bring some more happiness into your life. Laughter is contagious and so is the clean humor found at Family Fun Cartoons.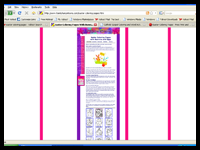 Fun-with-Pictures.Com – These Coloring Pages are among the hundreds on this site for kids to print and color. Have fun coloring them and use them creatively.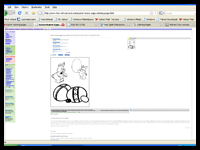 Bible Coloring Pages – There are more than 450 Bible coloring pages that you can download and print. These Easter Bible coloring pages are easy to download and print.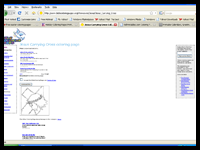 Clip Art n' Crafts – Coloring pages for Easter and spring time: lambs, Bible and cross, Easter peep chicks, Easter basket with eggs, Easter Bunny with bonnet, baby duckling.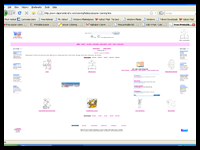 eParenting – You can customize these Easter coloring pages to the way that you want them to be. Here is a blank Easter egg so can color it in your own style.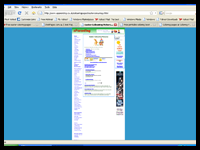 Educational Coloring Pages.Com –Here are free printable Easter coloring pages for your kids. Also available are Easter Coloring Books.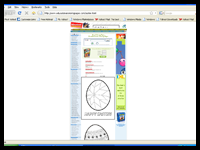 Craft Elf – Great Kids activities & free printable coloring pages for the child in your life. It has 15 category links you can choose, here you will be coloring pages and printouts for Easter holiday.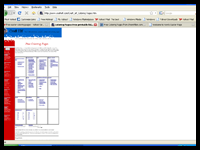 Teaching and Learning Resources - Here are coloring book pages and printouts for Easter...hopefully your kids will enjoy this free coloring book for Easter.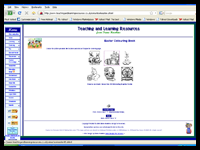 Sherri Allen.Com – Here are free Easter holiday coloring pages for your kids. To print free coloring pages, just click t he picture you want. This will open a new window and use your browser's "Print" functions to print the coloring page.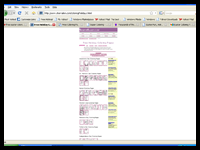 Coloring Book – Have fun with this Easter coloring page! It is easy to print and enjoyable to paint.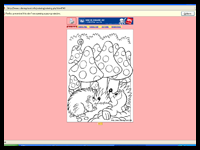 MomsWhoThink - These Easter Egg Coloring Pages will help your child get ready for Easter. You'll find Coloring pages with many different Easter egg designs for your child to enjoy.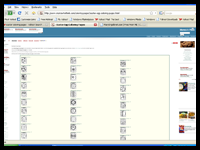 Easter Stuff – Trying to find some neat things to do while your kids are on Spring break over the Easter Holiday. Easter Stuff has many pages here to print out so the children can color. Also available games such as seek and find words to print out and more!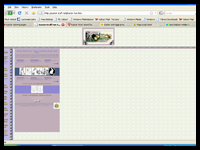 AFunk – Many people think that Easter is about Christ, eggs, bunnies, and chocolate. However, there is more to this holiday then meets the eye. It has a lot more to do with another important issue.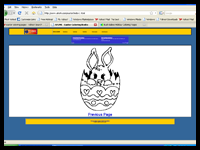 Preschool Coloring Book – free Easter coloring pages for children. Click the link item on the list to preview and print coloring pages.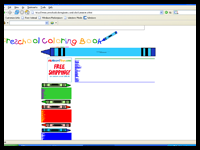 EVEN MORE EASTER RELATED CRAFTS & ACTIVITIES & IDEAS
Easter Crafts & Activities for Kids Home Page
Easter Lambs Crafts Ideas for Kids
Easter Hats & Bonnets Crafts Activities for Kids
Easter Eggs & Egg Decoration Crafts Activities for Kids