Home > Arts and Crafts Projects > Giraffes Crafts > How to Make Giraffes from Chenille Stem Bumps
HOW TO MAKE GIRAFFES FROM BUMP CHENILLE STEMS : Pipe Cleaner Crafts for Kids & Teens
Giraffes are like no other animal found on planet earth. They have the longest neck out of all the animals on the earth. They evolved this way in order to reach the leaves at the tops of very tall trees. They also have the most intricate pattern all over their body. They are truly amazing to look at. In order to make these amazing giraffes, you can follow these directions. Happy Crafting!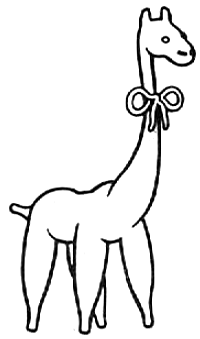 CRAFTS MATERIALS NEEDED:
8 bumps of yellow chenille stems and pipe cleaners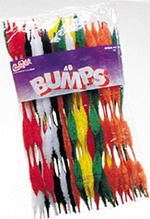 scissors
little beads / sequins
glue or paste
small-ish pieces of ribbon or yarn

How to Make These: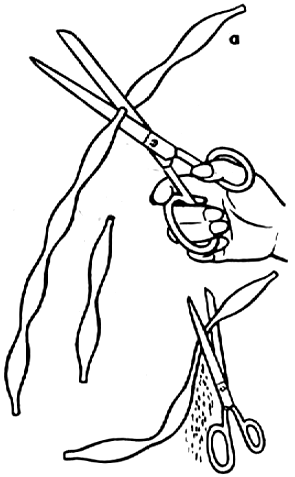 (1) Cut the chenille bump wire into 3 pieces, 1 of 4 bumps and 2 of 2 bumps. Use the 4-bump part for the giraffe's body. Cut away bump 2 and some of bump 3 to create the giraffe's neck (illustration a).

(2) Bend bump one for the giraffe's head / face as shown in illustration b.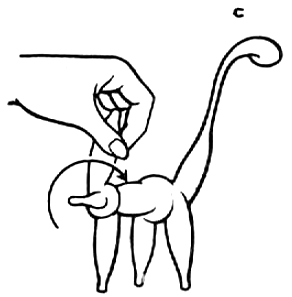 (3) Turn the other 2 pieces of chenille stem over bump 4 (body) for legs (sketch c).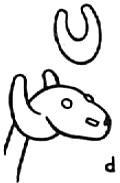 (4) Double the head bump under halfway to make a fuller face. Trim 3/4" length of yellow chenille stem for the giraffe's ears and bend in a U shape. Push into position for ears between neck and head. If necessary, use a few drops of glue to hold securely. Glue small beads or sequins on head for eyes and mouth (sketch d).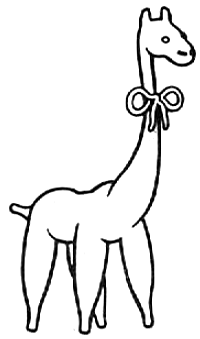 (5) Tie a tiny bow around neck.

Here are Even More Giraffes Crafts