Home > Arts and Crafts Projects > Monkey Crafts > How to Make Monkeys from Chenille Stem Bumps
HOW TO MAKE MONKEYS FROM BUMP CHENILLE STEMS : Pipe Cleaner Crafts for Kids & Teens
Monkeys are playful, mischievous creatures that happen to look a lot like humans. That is why we are so fascinated with them, they remind us of ourselves. Today we are going to make monkeys from pipe cleaner type materials...but these are called Chenille Stem Bumps and you can buy them at some crafts stores. They are basically pipe cleaners but with varying thicknesses...in a wave-like formation. Find out how to make these monkeys below.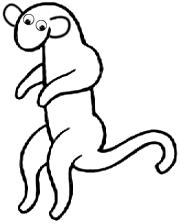 CRAFTS MATERIALS NEEDED:
Scissors
Glue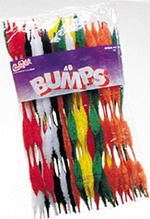 7 Bump Chenille Stems

How to Make Them: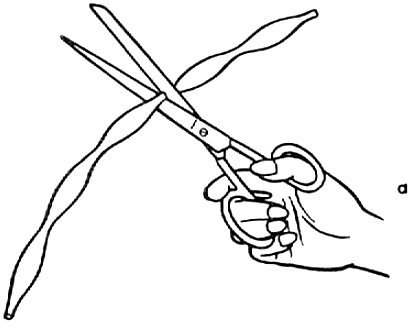 (1) Cut wire in 3 pieces, 2 pieces of 2 bumps and 1 of 3 bumps (sketch a).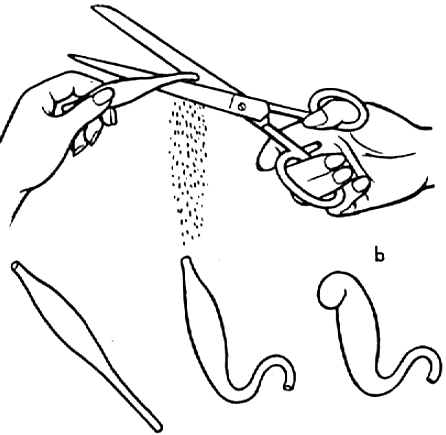 (2)Trim the chenille from part of the 3-bump piece to make the monkey's tail. Bend this piece to form body (sketch b).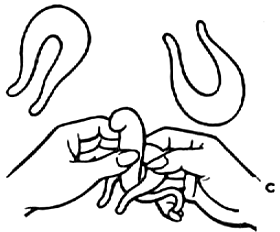 (3) Shape front and back legs as shown in sketch c.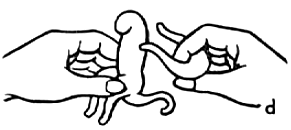 (4) Glue legs to body, or twist them to body as shown in sketch d.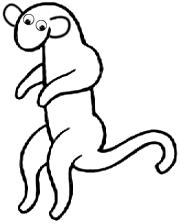 (5) Cut C-shaped felt, paper, or foam ears and then paste them on the side of the face. Glue googly eyes on the face as well.

Here are Even More Monkey Crafts