Home > Arts and Crafts Projects > Jewelry Crafts > Seashell Jewelry
MAKING SEA SHELL JEWELRY of BRACELETS & EARRINGS : Jewelry Making Crafts for Kids & Teens
If you are vacationing at the beach, you are probably enjoying collecting all sorts of shells. The problem is, once you find all of those shells, what do you do with them? Well, for starters you are probably going to want to do something that you can keep as a keepsake, why even bother. How about making seashell jewelry? Below you can discover how to make both shell earrings and shell bracelets. You can make them for yourselves, friends at home, for parents, or even grandparents. Have fun.

CRAFTS MATERIALS NEEDED:
jump rings
Shells
Clear Nail Polish
Bracelet Chain
How to Make Them:

INSTRUCTIONS TO MAKE SEASHELL BRACELETS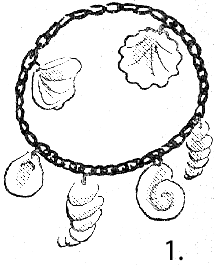 Clean shells. Punch a small hole at the end of each shell. Coat each shell with clear nail polish to make them shine. Measure a chain to fit the wrist and attach clasp for closing.

Attach shells to bracelet chain with jump rings (A).
INSTRUCTIONS FOR MAKING DOGWOOD EARRINGS AND PIN SET EARRINGS

Place a spot of cement in the center of a pair of ready-cut plastic discs (B).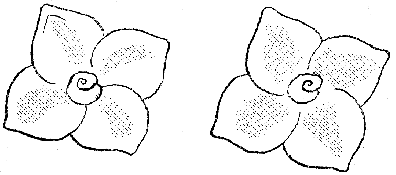 Mount four uniform Lucine shells, with sides touching, on disc, as in illustration. Cement small cup shell in center.

When dry, cement ear wires (C) to back.