Home > Arts and Crafts Projects > Metal Crafts > How to Make Tin Can Gardens
HOW TO MAKE TIN CAN PLANTERS & GARDENS : Crafts for Kids & Teens
With this craft you will transform a normal corned beef can into a beautiful planter to hold a new garden in. You will decorate this can to look like a beautiful white picket fence. Find out how to make your new picket fence garden planter below. Have fun.
CRAFTS MATERIALS NEEDED:
Corned Beef can
Paint & Brush
Pencil and Paper
White Pencil
Soil
Plant Seeds
How to Make Them: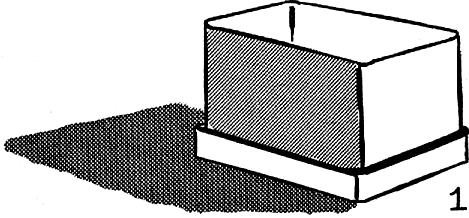 1. Open a square corned-beef can and remove contents. Wash and dry. With parental supervision or assistance, punch five small holes in the bottom of the can for drainage. Set can into its inverted lid, as in Figure 1.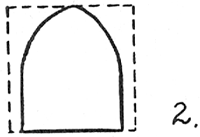 2. Paint can a dark color. Paint lid white. Allow to dry. Draw a picket fence design unit on a piece of paper, as in Figure 2. Scratch back of design with white pencil and transfer design all around can.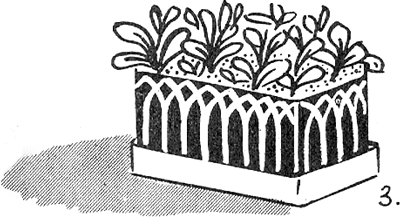 3. Repeat the design again around can; this time interlocking the pickets, as in Figure 3. Paint picket design white and allow to dry. Fill can with soil and plant garden seeds. Water daily.