Home > Arts and Crafts Projects > Making Flowers Crafts >How to Make Fuzzy Wooly Flowers
HOW TO MAKE FUZZY YARN FLOWERS : Flower Making Crafts for Kids & Teens
Do you want to make the fuzziest flowers you have ever seen in your life? Of course you do!! Who wouldn't...these turn out so soft, fuzzy, and wooly like a flower made of sheep! These flowers are pretty easy to make once you get the knack of it. Below we will show you how to make them with a step by step instructional tutorial. Have fun.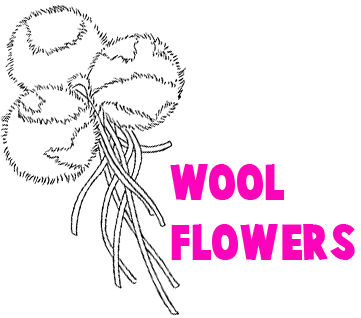 CRAFTS MATERIALS NEEDED:
Cardboard
Scissors
Pencil
Yarn
Lid to trace
How to Make Them:

(1) Trace a lid (or something else round) to make 2 circles that are about 1 3/4 inches wide.
(2) Cut them out. Then cut a hole in the middle of each circle about the size of a penny.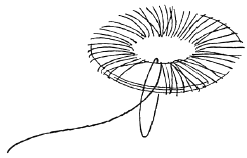 (3) Hold cards together. Put wool yarn through center holes and hold end of yarn until it is secured by successive windings. Continue winding yarn thickly until entire cardboard is well covered.
(4) Insert point of scissors between the two cardboards at the outer edge. Hold cardboard securely in left hand; otherwise, flower will fall apart. Then clip around entire outer edge.
(5) Make stem by taking a double strand of yarn 10" long and still holding cardboard securely in the left hand, insert strand of wool between cardboards down to center. Pull tightly and knot twice.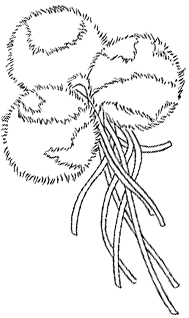 (6) Pull off cardboards. This makes one wool flower. By making two or three flowers and bunching them, attractive boutonnieres or bouquets can be made.