Home > Arts and Crafts Projects for Kids > Balloon Arts & Crafts for Children
Balloon Crafts for Kids : Ideas for Arts and Crafts Activities with Balloons Such as Papier Mache Projects with Easy Instructions for Children, Teens, and Preschoolers
Who doesn't like to play with balloons? They are so bouncy and full of surprises. And since they are so much fun to play with at surprise parties...and they are awesome to decorate a room with. They are usually filled with air or helium, but they can be used for different purposes than this 'normal' use. Balloons aren't just for playing with, they can also be used for making crafts. And I'm not just talking about water balloons, or balloon rockets...there are other ways you can use these balloons. You can use balloons to make papier mache creations, yarn eggs for Easter, juggling balls, air propelled vehicles, and much more. Find out a few of our balloon crafting ideas below:
Some Fun Ways to Play with Balloons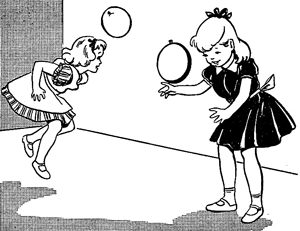 Everyone likes to play with a balloon. Here are three good ideas for playing with yours. (1. ) Place a box on the floor on the other side of the room. See if you can hit the balloon across the room so that it fails into the box. You can hit it as many times as you like to get it into the box. (2.) Toss your balloon into the air. See how long you can keep it up by hitting it only with your head and shoulders. If it touches the ground, pick it up and start all over again. (3.) Set the balloon on the back of your hand. See how long you can keep it balanced there. You can move around as much as you want to keep it balanced.
Filling a Balloon Without Blowing into It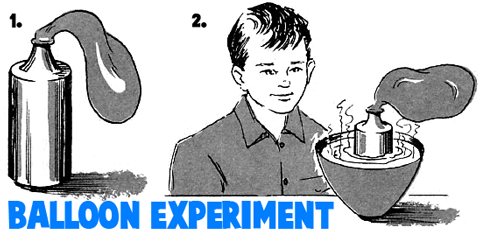 Here is a great science experiment using balloons. When air gets hot, it takes up more room than it did before. If you have a small balloon, you can prove this.
Fit the mouth of the balloon over the top of a small bottle. Place the bottle in a bowl of hot water. Don't make the water too hot or the bottle will crack. Now watch the balloon. Soon it will begin to fill with air, just as if you were blowing into it!
Static Electricity and Balloons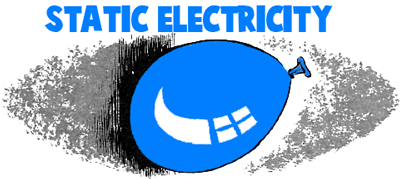 Blow up a balloon, and rub it on wool trousers, a wool sweater, or wool blanket.
Now put the balloon against the wall, and watch it stick. It is electricity that holds it to the wall.
Balloon Catch Game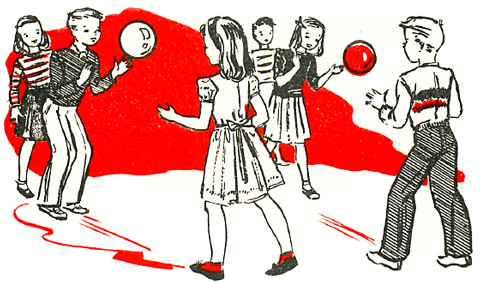 Divide the group into two teams, with a captain for each team. The captains each stand behind a mark about eight feet away from their lined-up teams. Each captain holds a balloon and faces his team. At the signal, each captain throws his balloon to the first player on his team. Neither captain nor player may step inside the 8-foot distance between them. If a balloon falls to the floor before it is caught, the thrower steps into the space to pick it up; but he may not throw the balloon again until he is back behind his marker. When the first player catches the balloon, he throws it back to the captain who must catch it. Then the first player goes to the end of the line. The second player now receives the throw from the captain—and so on, until all the players have caught the balloon from their captain and returned it to him. The team that finishes first, wins.
More Crafts with Balloons

How to Make a Mini Zip Line Moving Toy with Paper Plates, Balloons, Bobbins, & Paper Clips - This is a really cool toy idea…one that can be changed for a lot of different variations of moving toys. This is an air ship / space ship zip line moving toy. Find out how to make this zip line toy that zips and moves, by reading the step by step, illustrated instructions below in our crafts project tutorial.

How to Make Juggling Balls & Stress Balls from Balloons and Lentils in Easy Craft Activity - Today we will show you how to make your very own juggling balls….with balloons and lentils. This is a fun family activity to do with your sisters and brothers and parents. These juggling balls feel a LOT like stress balls, so they can also be used for that purpose as well. The step by step instructions can be found below.

How to Make a Halloween Bean Bag Balloon Pumpkin - I have the perfect Halloween decoration craft for you. Here I will show you how to make a Halloween bean bag balloon pumpkin perfect for this Halloween season.

Floating Ghosts with Balloons- Learn how to make the following glowing ghost Halloween decorations.

Yarn Bird Cages - Make these awesome yarn bird cages by using a balloon, glue, and some yarn. Find out how here.

Balloon Maracas - Make these papier mache maracas with balloons & pencil or stick for the handle.

Balloon Powered Cars - You can use a balloon as an engine. The air in it, when released is a powerful accelerator. This is a great science-related craft.

String / Yarn Easter Baskets - This turns out looking so cool - it is a glued yarn basket that hardens and sets to look really cool.

Chicken Laying Eggs - Make a chicken laying eggs with either a partially filled balloons or plastic or chocolate egg and some paper.
ALSO VISIT HOW TO MAKE BALLOON ANIMALS