Home > Arts and Crafts Projects for Kids > Hair Accessories
HAIR ACCESSORIES CRAFTS FOR KIDS : Ideas for Arts & Crafts Projects & Activities for How to personalize, decorate and make your own hair accessories for children, teens, girls, and preschoolers
Hair accessories crafts are fun for both girls and women no matter their age. No outfit is complete without some hair accessories. You can make hair bands, hair barrettes, hair bows, hair scrunchies and pony tail holders. You can use so much different materials such as feathers, beads, fake flowers (even real flowers), gems, lace, chop sticks, felt, ribbons, cloth, coins, buttons etc. It's can actually be a very relaxing hobby which could eventually turn into a little business.
Hair Scrunchies & Pony Tail Holders
Make Braided Hair Accessories Holders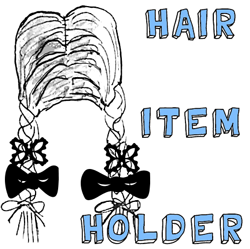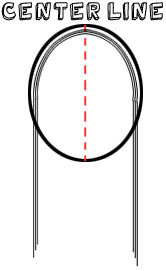 To make this craft, you will need cardboard, yarn, and glue. Cut out an oval of cardboard about the size of your head. Find yarn that is similar to your hair color. Notice that your hair has a center line and your hair grows outwards from that center line. So what you should do is glue hair from the center line out around the curve of the head....then hangs down. Do this until the entire oval is covered with hair. After the hair dries, you can braid it or decide to leave it hanging. Glue a hanger to the front of the cardboard so you can hang it on your closet door handle, with hair out towards you.

How to Make Satin Ribbon Headbands - Learn how to make this beautiful headband with a ribbon and an old hairband.