ALLIGATOR & CROCODILE CRAFTS FOR KIDS: Make your own arts and crafts alligators / crocodiles projects with the following decorations, instructions, patterns, and activities for children, teens, and preschoolers
Home > Arts and Crafts Projects for Kids > Animals Crafts > Reptiles & Amphibians > Alligator / Crocodiles > Letter A Alligators
Learn how to make an alligator out of a Capital Letter 'A' with the following arts and crafts project for preschoolers and Kindergarteners. This is a great way to learn all about the Letter A and how to use it to spell words, such as 'Alligators'.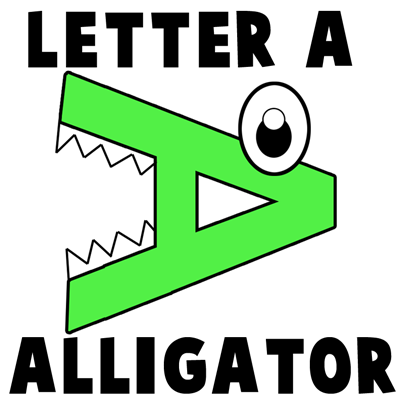 Today we will show you how to make this alligator out of a Paper Letter 'A' and some other cut-out pieces of paper.
Print Out the Parts Needed for This Craft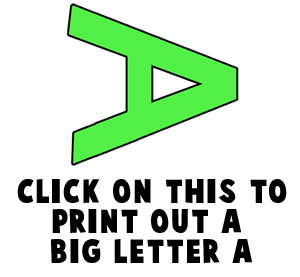 Click on the above picture to open up a new page and print out the Letter 'A'.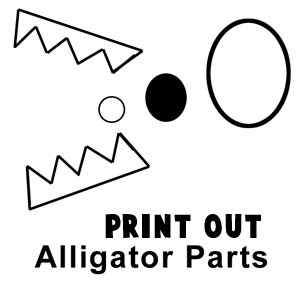 Print out the above page to to print out the teeth and eyes of the alligator
Step 1
Print out both Images.
Step 2
Cut out the letter 'A', teeth, and eye parts.
Step 3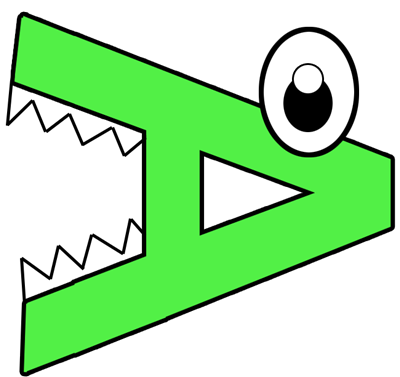 Glue the parts to the Letter 'A' as you see above. This above picture is what the Alligator will look like when it is finished.
Go Back to the Main Reptiles & Amphibians Crafts & Activities Page