Home > Arts and Crafts Projects for Kids > Crafts with Pot Holders Patterns
POT HOLDER PATTERNS & INSTRUCTIONS & CRAFTS FOR KIDS : Ideas for Cool Crocheted Potholders with Arts and Crafts for Children & Teens
Don't let Mom or Dad touch hot pots or pans without a pot holder or they will get burned. So protect your parents by making pot holder crafts. You can give them to everyone you love to protect their sensitive fingers. Have fun crafting!
How to Make Fish Pot Holders

To make these fish pot holders, you will need 2 pieces of felt or denim (jeans) 8" x 5 1/2"; matching and contrasting embroidery thread; 1 curtain ring; 2 blue or green buttons; 1 piece of flannel 8" x 5 1/2"; sewing materials; cardboard; pencil; scissors; and pins. Follow the illustrated (sketch a) above and make a cardboard pattern. Trace onto felt and cut out 2 felt fishies. Cut a third fish from flannel and place between felt fish. Pin together. Use matching embroidery thread to make a blanket stitch around fish through all 3 thicknesses of material (sketch b). (To make a blanket stitch, put your needle in 1/4 inch from the edge of the fabric, put the thread under the point of the needle and then pull the needle with the rest of the thread through. Repeat until finished.)

With a contrasting color of embroidery thread make a backstitch design on fish (sketch c). (a backstitch is made by first bringing the stitch up from the underside of the fabric and then going a quarter inch behind the thread and then going under the fabric and come up about a quarter inch in front of thread. Keep doing this.)Sew a button on each side of holder for eyes. Sew curtain ring at top so pot holder can be hung up (sketch c).

Make Pot Holders Gift for Mom on Mother's Day - This is a great craft for older children, girls, and teens. This is a more complicated arts and crafts project than many of our other crafts ideas, so read over the following craft before deciding to do it. This pot holder craft would make a great gift for Mom or Grandma on Mother's Day.

Basket Quilt Blocks : - This pattern makes a very pretty quilt block that can be used in a wall hanging or hot pad.

Basket Weave Pot Holders : - In this tutorial you will learn how to make a basket weave pot holder.

Bev's Turn on Itself Potholders : - I absolutely love this pattern... makes up quickly and it really works.

Blue Jean Pot Holders : - I love to combine crafting with reusing – there are so many materials and objects in our homes that have more than just traditional uses. Old jeans are one of my favorite things to reuse and craft with.

Candy Corn Potholders : - I just wanted to show you this cutie with your Candy Corn Pattern! There are so many uses for this pattern, can't figure what to make next.

Carrot Field Potholder - Free Knitting Patterns : - The Carrot Field Potholder is a fun and usefulgift to make for yourself or for anyone who appreciates homemade items. It looks cute displayed on a kitchen wall This is a quick and easy project that you can do in an afternoon.

Chimney Quilted Pot Holder Patterns : - Practical and pretty, useful and beautiful. A pleasure to behold, but it protects you too. Can't guess what it is? It's the Chimney Quilted pot holder, made from our Chimneys and Cornerstones quilt block.

Christmas Potholders : - There is nothing more wonderful than a handmade, uniquegift. This potholder is easy to make, plus it teaches new quilting skills, as well as how to transfer an image to fabric. Use our free graphic, or use one of your own favorite photos or graphics. Add lace, ribbon, and other trim as desired

Christmas Tree Pot Holders : - In this tutorial you will learn how to make a Christmas tree potholder.

Crochet a Potholders : - Now that you know how to make a slipknot loop and hold the yarn correctly, and have been practicing your chain stitch, you can begin to make something. Crocheting always begins with a chain stitch. So you have to know how to do that.

Crocheting with Lily Cotton Rug Yarn : - Crochet pattern for a pot holder in shape of a sea shell - I've had many requests for potholders!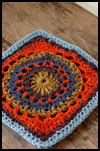 Crochet Mania and Potholder Swap : - It turns out the crochet attack is going around, and some of us got talking about starting up a swap for these hot pads and potholders, so that's just what Maritza and I are doing. The goal is for each participant to crochet 5 beautiful potholders or hot pads and send them in.

Crochet Potholders : - Of all the potholders that you can crochet, we think this one is the most fun. It's double thickness when it's completed but there's only one seam. And that's the question most people ask when they see one of these crochet potholders... How do you wind up with only one seam?

Crazy Quilt Blocks : - This is a wonderful pattern for beginners. Use for quilt, pillow, pot holder, eyeglass case, or anything else you can dream up.

Doll House Pot Holder Tutorial : - I decided to name this new house block pattern "Doll House". It is taller and smaller than the cottages and just reminded me of a little doll house. The block seemed like a perfect size for a pot holder but the Doll House could be applied to other crafts or quilt blocks.

Double-thick Diagonally Crocheted Potholder - This is not a pattern I designed, but one that was shared with me by a friend who learned it from a friend who…you get the idea. As I am often asked for the directions, I have decided to post it here.

Easy Pot Holders to Crochet : - Show off your new skill of crochet by making everyone on yourgift list pot holders. They are quick and take very little yarn to create. Make just one and the next pot holder will be a snap. What fun it will be to put together agift of home-baked holiday cookies and a couple of your hand-crocheted pot holders.

Elena's Knitted Potholders : - I proudly present my daughter, Elena's, first knitting pattern, unedited and in her own writing.

Fried Egg Potholders : - In this tutorial you will learn how to make a fried egg potholder.

How to Crochet a Potholder for your Kitchen - The joy of crocheting is that you can create almost anything out of yarn. These how to videos show you how to crochet a pot holder, or hotpad, for your kitchen. Watch and learn how simple it is to crochet potholders like the ones grandma use to have. It is so easy a beginner could do this.

How to Make a Fairy Hat Pot Holders : Instructions for Making Potholders - It's of very simple and easy pattern, so I explain the way to make it.

How to Make Simple, Quick & Easy Quilted Pot Holders - These quilted pot holders are not only quick and easy to make, they add a nice spring or summer touch to any kitchen!

How to Sew a Potholders : - Do you need new potholders at home? Why not sew your own potholders instead of purchasing new ones. Not only will it save you money but you can use any scrap fabric that you may already have at home and it is a lot of fun. Just follow my step-by-step instructions on how to sew a potholder.

Lattice-Topped Fruit Pie Potholder - In this tutorial you will learn how to make a lattice-topped fruit pie potholder.

Making Potholder Loopers out of Recycled T-shirts - I just learned how to make loopers out of recycled T-shirts and I want to share this great info with all of you.

My Basic Potholder Pattern - Need a potholder pattern? Do you like your potholders heavy duty? If so this may be the potholder for you. Here is my basic potholder pattern that is crocheted with cotton yarn. It's double layered and works well as a potholder or a pot pad.

My Favorite Easy Potholder - So easy I'm embarrassed to write instructions, since the photos are pretty self explanatory.

Owl Pot Holder - In this tutorial you will learn how to make an owl pot holder.

Pot Holder/Hot Pad Tutorial - I made up a quick pot holder/hot pad to hand out as an extra at my apron class and thought I would share it with you girlies!

Potholder Loops - ALL directions are subject to fabric variances, (thickness, stretchiness, weave, etc) and you can change measurements etc to suit your fabric.

Potholder Stitch and Periodicity - Ordinarily, crocheting in variegated yarn produces alternating patterns because the crocheting goes back and forth.

Pretty Practical - It's a crocheted pot holder, don't you know. I pulled this pattern out of 70's craft book.

Quilted Pot Holder - This tutorial should also help the beginning sewer get an understanding of measuring, cutting, pinning, and basic sewing concepts.

Recycled Denim Potholder - Old recycled denim makes great potholders. All you need is an old pair of jeans, some cotton for padding and I added a piece of insul-bright. Insul-bright is an inexpensive reflective material that is designed for providing padding for potholders, oven mitts etc.

Round Pot Holder Tutorial - This is a tutorial for making the round pot holders I used to make and sell in my store. They are easy to make once you've gotten the hang of stitching the bias binding in place.

Single Crochet Potholder - I found that in the last three rows, If you use a contrasting yarn, the potholder looks so much better. I have enclosed a picture. As always enjoy!

Skillet Pot Holder Tutorial - I think I saw this idea at a dinner. It was so cool! I love pot holders but hate having to grab for one all the time when I am doing a ton of cooling where I constantly have to pick up the pan, such as when I am making crepes. I have singed a good many darling hot pads in the process. Well here is my solution and a very clever on at that (not my idea but my version of it.)

Strawberry Kitchen Potholder - All patterns, pictures and text found on Craftideas.info are property of this website and may be only printed out and used for private or non-commercial purposes. It is not permitted to use them on the internet or in any other publication.

Tied up with Bows Potholder - This potholder is knitted (or crocheted) flat, and then doubled over to make a nice, thick hotpad. It's a simple pattern that works up fast. Done in holiday colors, it would make a nice addition to a holiday serving table.

Vintage Knitting Pattern: Kettle or Pot Holder - The free vintage kettle holder or pot holder knitting pattern is extracted from Woolcraft: A Practical Guide to Knitting & Crochet.

Your First Crochet Project – A Bright Yellow Potholder! - In this tutorial you will learn how to make a yellow potholder.