Home > Arts and Crafts Projects for Kids > Rice Crafts for Children
RICE CRAFTS FOR KIDS: Ideas for Arts & Crafts Projects & Activities with Rice for Children, Teens, and Preschoolers
Rice is such a simple and inexpensive staple in everyone's pantry that it makes a perfect main ingredient for a kid's craft. It is particularly good as a filling device since dried rice, I believe, lasts forever. The exception is brown rice, don't use brown rice in crafts it does go bad eventually.
My favorite quick craft I make with rice are juggling balls. Just fill small balloons with rice and tie them off. Makes a great addition for a clown Halloween costume as well even if you don't know how to juggle. If you want to make them last longer and reduce the chance of the rubber ripping and exploding rice everywhere this can be an easy sewing project as well, especially if you do it as a flatter bean bag shape.
Below you will find many Ideas for Arts & Crafts Projects & Activities with Rice for Children, Teens, and Preschoolers.

Making Maracas & Rhythm Shakers - Find out how to make these maracas with a plastic container, a stick, and seeds / beans / rice.

How to Make Juggling Balls & Stress Balls from Balloons and Lentils in Easy Craft Activity - Today we will show you how to make your very own juggling balls….with balloons and lentils or rice. This is a fun family activity to do with your sisters and brothers and parents. These juggling balls feel a LOT like stress balls, so they can also be used for that purpose as well.

Animal Bean Bags - - Create these adorable animal bean bags from craft foam.

Baby Water Bottle Rattle - - This craft project shows you how to make a baby toy out of a recycled water bottle. This baby toy craft is a great sensory toy for little minds to help them play and develop.

Beanbag Bundles - - Make your own beanbag bundles, and toss them into tubs. This is one of the easiest tossing games to play, and even adults find it fun on game day! Make your own magic with this bean-bundling fun!

Bean Bag Bunny - - We've selected the Bean Bag Bunny for our feature craft, but you find even more bean bag animal templates on FirstPalette.com.

Bean Bags - - Great beginner sewing project or just make some to use up those left over scraps of fabric.

Beanie Snowman - - This simple snowman can be made with minimal supplies and costs almost nothing. Even for the beginner crafter, this project should be complete in under 30 minutes!

Bling Bouquet - - Time to have some fun, go through all of your old earrings with the grandkids and select some fun colors and funky shapes. You may want to use the earring colors to decide on the colors for you mini-vase, or let the kids imaginations run wild and just paint their favorite colors. I have a Rowdy Grandma rule, when crafting with the kids, don't aim for perfection - it's more important to let their imaginations soar and give them the freedom of choice.

Clay Pendant - - Learn how to make a clay pendant and how to design it.

Color Burst Seed Balls - - This bright and vibrant craft is a welcome addition to your summer table. You can make additional ornaments in colors for each season, then simply switch them out as the weather changes.
Colored Rice Art - - When little ones are still at home while their brothers or sisters are in school all day parents need easy crafts to occupy them and give the day some structure. They often feel left out and having a craft time each day makes little ones feel like they aren't missing the fun. Here is an easy and frugal craft activity that will do the trick.

Country Confetti Cone - - Have guests send you off in style with cones filled with rice, confetti, and birdseed.

Critters That Keep Out the Cold - - Stationed in a window or up against a door this winter, these charming homemade draft blockers will help keep indoor temperatures up and fuel bills down -- provided they don't get coaxed off the job for a playdate, that is. Both are simply fashioned from a pair of tights and filled with rice, which makes them posable enough to tuck tightly into nooks and corners.

Cuddly Animal Heating Pad - - Simply throw this cute little aquatic fella into the microwave for 1-2 minutes and use as a heating pad for sore muscles or to warm up a cold bed. Throw it in the freezer for an hour or two and use as an ice pack for bumps and bruises. Great for kids!

Dinosaur Color Matching Game - - Time to go on a dinosaur hunt with our dinosaur color matching game! Just print and cut out the dinosaur cards and color cards from our provided templates. Lay the color cards out on the floor or table and bury the dinosaur cards in a container of rice. Then let your children dig through the rice to find the dinosaurs and match them to their color cards! This dinosaur color matching game is a fantastic preschool learning activity. Digging through the rice adds a great sensory experience to this fun dinosaur game for kids. Our two year old daughter absolutely loved this game and we played it over and over again.

Dinosaur Fossil Game - - When paleontologists go on a dinosaur dig and find fossils they have to put them together like a puzzle to figure out what the dinosaur looked like. This was the inspiration for our dinosaur fossil game. Simply print out our fossil template to create your puzzle pieces and bury them in a pan of uncooked rice for an instant dinosaur activity to do with your kids! You can also customize this dinosaur activity to meet the ability level of your child.

Dirt Race Track - - This Dirt Race Track is so much fun to make and play with, and it's made with sand from your very own yard! Preschoolers will need some help making this, but they'll love to play with it, especially outside!

Easy Maracas - - Follow these instructions and make these easy maracas.

Easy Shamrock Paper Craft - - Younger children will find this a very easy craft to make. The shape has big, bold lines with relatively few curves which should make it easier for preschoolers to cut out on their own.

Faux Gingerbread Folk - - Here's a crafty way to make a batch of gingerbread people this holiday season, no mixing bowls required.

"Find It" Jar - - The rice coloring was such a fun project in and of itself, that I decided just to focus on that. I chose this week's Unplugged Project theme of container because it fit nicely with our original reason for making colored rice in the first place: A "Find It" Jar.
Frankincense Jars - - These frankincense jars will make your whole room smell sweet on Christmas, and they're pretty enough to present to a king!

Frog Bean Bag - - The project requires either sewing or hot glue skills. A child of age 9 or so could do the project with adult supervision. Younger children can help stuff the project and would love to receive it as a.pngt from an older sibling, parent or grandparent.
Giggle Shakers - - Raise a rousing New Year's ruckus with these big-grinned gleeful rattlers.

Gobble-Good Turkey - - This friendly little turkey is an ideal hostess.pngt that you or your children can make in less than an hour. Simple and inexpensive materials make this little guy fun for adults and kids.
Handmade Paper Rose - - Add a unique spin on the typical post-ceremony rice throwing tradition with this beautiful handmade paper rose.

Hedgehog Pet Paper Weight - - Make this awesome hedgehog pet paper weight out of a rock and some rice.
How to Create a 4th of July Craft Rainstick with Kids - - The 4th of July is an excellent time for kids to explore new things and create crafts and recipes as well. This is an excellent craft for kids to create for the 4th of July or Labor Day. Not only are they colorful, the kids will help putting together something that is so much fun to play with outside.

How to Dye Rice with Food Coloring - - Rice dyed with food coloring is a safe and nontoxic alternative to colored sand and glitter. It can be used similarly in craft projects, and easily adheres with all-purpose glue or paste. This recipe yields approximately 4 oz., or 1/2 cup, of dyed rice. However, it can be repeated as many times as necessary to make as many different colors as you desire.

How to Make a Balloon Bouquet - - It's always fun to make something special and fun by hand. There's that feeling of accomplishment, especially if you are making something for others. Seeing the gratification and smiles on their faces makes all the work you did more rewarding. I enjoy home crafts and love making things for my friends and family, especially around the holidays. One of my favorite things to make are colorful balloon bouquets. They can be playful and fun or glamorous and elegant. It's really simple, inexpensive and colorful.

How to Make a Beanbag Doll from a Washcloth - - You can sew and you'd love to get into making something of your own design, like a cloth doll. Here's an easy little project to take the first step in that direction. A pancake doll is simply made of two layers - front and back - of the same shape, sewn together around the outside edge and stuffed.
How to Make a Door Draft Stopper - - This tutorial will teach you how to make your own door draft stopper.
How to Make a Filled Tambourine - - Tambourines are one of the oldest instruments in the world, and kids love playing music on them. It's easy to make a tambourine out of simple household items. Kids can express themselves by decorating the tambourine and making music with it.

How to Make a Hacky Sack - - This is a very easy and inexpensive way to make a hacky sack or footbag out of balloons. It can also be a good craft for children. These hacky sacks can be used for hours of fun with hardly any out of pocket expense.
How to Make a Music Shaker - - Making these cool little noisemakers is as much fun as using them. Kids 3-years old and older will enjoy this afternoon project.

How to Make a Professional-Quality Rain Stick - - The Chilean Indians used rain sticks to affect the weather. This rain stick may or may not have that effect - that depends on how good you are with it and if the rain gods are listening.
How to Make a Rainmaker Musical Instrument - - Rainmakers are easy-to-make musical instruments which children as young as 4 or 5 years old can build. Rainmakers are excellent noisemakers for celebrations. This 20-minute project gives children a sense of efficacy and pride in their own abilities to make something of value. The value of building a rainmaker is not limited to children, however. Even adult musicians can use rainmakers to interesting effect in their own musical productions.
How to Make Aromatherapy Rice Bags - - Aromatherapy rice bags are great.pngts and easy to make. Use them as cold or hot packs to soothe aching joints or to relieve headaches. The rice in the bag absorbs moisture from the air, staying either hot or cold for long periods of time.

How to Make a Snowman out of a Washcloth - - There are many ways to create a snowman. If you are looking for a new and different way, consider this snowman made out of a washcloth. Use it as a decoration in your bathroom. Add a wintertime fragrance to it, such as cinnamon or evergreen, to keep your bathroom smelling fresh. Your children can make a washcloth snowman just for the fun of squeezing it.

How to Make a Sock Snowman - - This holiday craft is simple enough for kids, but the finished results will make adults want to get in on the fun as well. With just a white sock, some uncooked rice, and some leftover craft supplies, parents can keep kids entertained during those cold, winter days indoors. And the family of sock snowmen they'll have when they're finished will look great on the mantle during the Christmas season.

How to Make a Stress Ball - - Stress balls are a great way to relieve tension. Stress balls relieve stress by exerting pressure on a ball. Stress balls are convenient (can go anywhere) and effective. Making stress balls is an inexpensive, easy and fun activity.

How to Make a Stuffed Snake - - Do you know someone who would love to have a realistic looking but harmless snake? They are easy enough to make if you have a pattern (included), a sewing machine and a little time. In fact, you can make a small snake with this full size pattern.

How to Make Beanbag Balls with Balloons - - These fun, squeezable balls are fun and lightweight and easy to make. They are great for little hands, and are just perfect for novice jugglers, beanbag games, or just for a good old game of catch with some friends.

How to Make Excellent Soft Juggling Balls - - These are so easy and fun to make. Kids from about the age of five can be very helpful with making these.
How to Make Heating Pads with Rice - - I began to make heating pads with rice many years ago after receiving one as a.pngt that was purchased at a craft fair. You place these in the microwave to use as a comforting, warm pad, or place them in a plastic bag in the freezer for a convenient cold pack. My whole family has grown to rely on them and we have several floating around the house at any given time.

How to Make Homemade Rain Sticks - - The rain stick is a musical instrument that originates from South America traditionally made from cactus. When you hold it and turn it upright, beads or very small pebbles inside move down the tube, making a wonderful sound, that sounds like rain.
How to Make Kids Valentines Crafts - - Cards are a common Valentine's Day craft for kids, but they're not the only option for creative imaginations! You can find instructions for hundreds of crafts on the Internet, in books and in your imagination. Whether you are a parent, teacher, daycare supervisor or caring friend, helping kids make Valentine's crafts can be great creative fun for everyone. Just make sure to select the right craft for your children's level of skill, plan ahead and go slowly. The result will be rewarding.
How to Make Maracas Out of Rice, Beans and Paper Bags - - Most kids especially like making items from things found around the house. You can help your kids express their artistic side by making maracas out of rice, beans and paper bags. This is a very simple project you and your kids will enjoy doing together. You don't need many materials and they're fun to make and shake when you're done.
How to Make Musical Instruments for Kids - - This musical can craft will certainly help kids keep the beat. The magic of music is not just in the tune; it's in the rhythm. This coffee can trio of rhythm instruments can help kids play along with any of their favorite songs.

How to Make Rice Maracas - - Kids love to make music, and they also love to make crafts. Making rice maracas helps them to do both. After you've made the maracas, put on some great dance music and let them go wild. You can make this inexpensive craft with simple items you already have. It may get your kids thinking of other projects they can make with household items, or better yet, with items from the recycling bin.

How to Make Snowmen Decorations out of Socks - - Christmas is the time for candy canes, Santa Claus and snowmen decorations. The latter, however, is wonderful for the simple reason that you can keep it out after Christmas and throughout the winter. Creating a snowman out of a sock is simple enough that even young children can do it and it also makes a great classroom activity as well. Make several snowmen to give as.pngts or make a family of snowmen to set out as a decoration.

Instant Noise Maker Craft - - Follow these directions to make a fast and simple noise maker for any occasion. Depending on the treasures you use to fill your bottle, this noise maker can also double as an 'I Spy' game.

"Jesus Loves You" Beanbag Craft - - Follow these instructions and make a "Jesus Loves You" beanbag out of rice yourself or for someone special.
Kids' Art Activities to With Beans and Rice - - Here are different crafts that can be done with beans and rice.

Knit Wits - - Turn gloves into palm-size pals.

Ladybug Bean Bag - - The project requires either sewing or hot glue skills. A child of age 7 or so could do the project with adult supervision. Younger children can help stuff the project and would love to receive it as a.pngt from an older sibling, parent or grandparent.

Mailing Tube Rain Sticks - - Your tot can enjoy the sound of a gentle rainfall -- without the sogginess -- thanks to this easy-to-make sound-alike instrument. Our twist on the classic creates a noisy, kid-safe maze for falling grain with just a mailing tube and aluminum foil, and gives toddlers plenty of crafting opportunities to "do it myself."

Make a Rice Pillow for Your Valentine - - As a family, we kind of obsessively like our rice pillows and firmly believe it's one of those small things that greatly improve our quality of life. The giving of something like this is a large gesture on our part, a bit of a warm hug really.

Marble Maze - - Make one of these cardboard towers (just follow the steps below), and your kids will be set for a rolling good time. The object is to see whose marble rolls the farthest once it exits the maze.

Mexican Maracas - - This tutorial is very simple, you will be shaking your maraca in no time!

Musical Maracas - - My first experience with papier-mâché involved a much-younger me, Halloween and a misguided plan to be a bunch of grapes. It wasn't my shining moment, but it did turn me on to the wonderful marriage of paste, newspaper and sticky hands. Twenty-five years later, when I passed this discovery on to my children, we made these maracas, and the kids were grinning to beat the band.

Musical Shakers - - Use a large empty spool from lanyard, curling ribbon, wire, etc. to musical shakers.

No-Sew Plump Snowman - - This plump little snowman makes a great centerpiece, is easy to put together and makes a cuddly pal for the kids. With some very simple items you can put this craft together inexpensively and quickly.

Octopus Sock Craft - - The project requires either sewing or hot glue skills. A child of age 9 or so could do the project with adult supervision. Younger children can help stuff the project and would love to receive it as a.pngt from an older sibling, parent or grandparent.

Paper Maché Tiger Book Ends - - Make two identical tigers or two different animals for these cute bookends. Makes a great.pngt from the kids.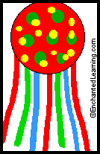 Paper Plate Maracas Craft - - A maraca is a Latin American and Tupi rattle. The original maracas were made from hollow gourds filled with pebbles or seeds.

Pasta Mosaics - - Give child a project board. Encourage him to glue the materials to the board creating a design.

Pet Heat Pack - - Take the old sock, or new sock and fill it with the rice.
Plastic Cup Maraca - - This Maraca is easy and safe for your kids to make by themselves.

Plattie The Platypus - - This is a simple project for beginners. You can sew your platypus on machine, over locker or by hand. I like to use fleece as it makes the platypus so cute and cuddly, but you can use any scraps of material for the feet and bill.

Rainstick - - Rainsticks are ceremonial musical instruments used to invoke the rain spirits. They are made by people who live in the deserts of northern Chile. In Chile, rainsticks are traditionally made from dead cactus tubes with hundreds of cactus spines hammered into the tube. Tiny lava pebbles cascade gently through the tube, sounding much like rain.

Rangoli designs - - Rangoli is a popular art form among Indian women. Rangoli are painted on the ground in front of houses using rice powder -- sometimes supplemented by flower petals and other colorful materials. Rangoli are typically painted during the tamil month of Maarkazhi (between December 15th and January 15th).
Recycled Container Instruments - - Celebrate recycling and the joy of music with this easy outdoor craft for kids. Gather your family and friends in the yard or the park and strike up a band of recycled container instruments!

Recycled Rain Stick Craft - - Here's a neat project that uses toothpicks and used paper towel rolls to make a rain stick! Just turn it upside down slowly to hear the 'rain' falling inside!

Rice and Beans Bracelet - - This is the latest Free Kids Crafts Contest Winner by Kristing Gillespie from Chicago, Illinois. Her mother writes: "My 6 year old daughter came up with this idea while doing some arts and crafts at our kitchen table. It's such a simple and fun idea that anyone can do it".
Rice-A-Raca - - A&W shares Instructions for making a maraca out of a cardboard toilet tissue roll and rice.

Rice Craft for Kids - - This simple, frugal craft idea takes only minutes to make but keeps kids busy for hours!

Rice Hot Pack (or Cold Pack) and Rice Buddy 'Faux Hot Water Bottle - - We now have directions for two versions of the popular rice pack free sewing patterns on this page. The original Rice Buddy Hot Pack and the new Faux Hot Water Bottle Rice Pack. If you wish to add the power of aromatherapy to your hot packs, you can add small amounts of herbs or a few drops of your favourite herbal essential oil to the rice before filling the packs. Lavender smells wonderful and has been used for centuries for its calming effect.

Rice Ornaments - - Turn ordinary clear glass ornaments into extraordinary and unique ornaments by filling them with colored rice.
Rice Wreaths - - Follow these simple instructions and make an unusual wreath out of rice.

Scented Eye Pillows - - My daughter and her fellow tweens made scented eye pillows! I guess if you're going to sleep in a tent it helps to have something that looks and smells pretty with you. Anyway, all the girls loved not only making these eye pillows, but sleeping with them on.

Seashell Glass Jar Vase - - This one is very easy and looks as unique as the shells you will use.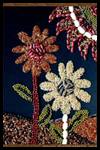 Seed Mosaic - - Seeds come in all sorts of interesting shapes, colors, sizes and smells. Create a marvelous mosaic with these wonderful.pngts from nature.

Shake-It-Up Musical Activity for Kids - - Your kids will love to make their own fun and unique instruments in this shake-it-up musical activity!

Shake Your Maracas! Cinco de Mayo Kids Crafts - - Celebrate Cinco de Mayo and the wonderful rhythm of Mexican music by having the kids make their own maracas. It's a simple craft that will give kids hours of entertainment.

Shrunken Heads - - These little faces, made from dried apples, can look really nasty and sinister -- the perfect thing to decorate a Halloween party.

Simple Shakers - - Little kids seem born to shake: rattles, juice in a sippy cup, their own groove thing. You can delight them with this simple homemade shaker crafted from -- because we know you've got no shortage -- a pair of laundry detergent caps.

Sock Crafts - - Three craft projects that give new life to those lone socks orphaned in the dryer.

Snow Folks - - These adorable snow folks were designed by Amanda Formaro of FamilyCorner.com.

Snowstorm Art - - You don't need snow to create a snowstorm -- all you need is a little starch or glue, some rice and a shake of the hand to create your own dazzling winter wonderland!

Sock Snowfolk - - Give winter boredom the boot with this easy snowman craft.

Sock Snowman Craft - - Find out how to make a snowman out of a sock, submitted by H. Marie. An easy project with fantastic results!

Sound Shaker Instrument - - Create rhythmic sounds and some musical magic with this fun and entertaining craft activity. With the Sound Shaker Instrument, kids can make their own musical instrument.

Sparkly Snowman - - Brighten your holiday table with this glittery wintertime houseguest.

Spiderweb Rice Art - - This spiderweb art is great for kids to make for this Halloween. All you need is some black construction paper, glue and white rice. This is also great for your preschooler or toddler to learn how to draw lines and shapes.

Stick or Kolase Technique Egg Decoration Craft Project - - Follow this tutorial and learn a different technique on how to decorate an egg.

The Rain Stick - - Another neat way to recycle paper towel tubes.

Touch N Feel Winter Scene - - In this Touch N Feel Winter Scene craft kids can make and feel the prickly pine trees and soft, fluffy snow!

Tube Sock Snowman - - Make a snowman with only a few items like a tube sock and rice.

Zippy Zebra - - Use your creativity and make this fuzzy striped friend.