Home > Arts and Crafts Projects for Kids > Easy Scrapbook Making Crafts for Children
EASY SCRAPBOOKING CRAFTS FOR KIDS : Learn how to make your own handmade scrap books with these easy arts and crafts making instructions, ideas, and inspiration for children & teens
OMG, didn't you have such a great time on vacation this year. So many wonderful memories to well, remember. It is such a shame that in mere months so many of those amazing memories will start to flit and fly away. There must be someway, something that any person especially our kids can do to make those wonderful times last forever so we can look back years from now and have them all flood back, bringing smiles to all our faces. The one thing that really comes to mind would be a wonderful kids scrapbook. After filling it with photos and mementos from the trip the scrapbook will let you keep your vacations in your heart forever.
Below you will find many scrapbook making crafts activities for your kids .Learn how to make your own handmade scrapbooks with these easy scrapbook making crafts instructions, ideas, and inspiration for children Learn how to make your own handmade cars, trucks, and other vehicles. Find out how to make a moving toy cars with the following childrens' craft projects with instructions.
Some Scrapbook Making Instructions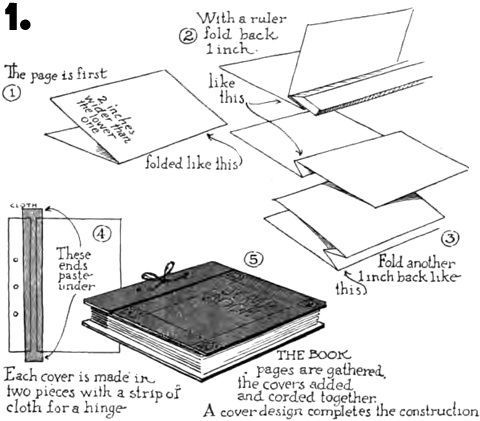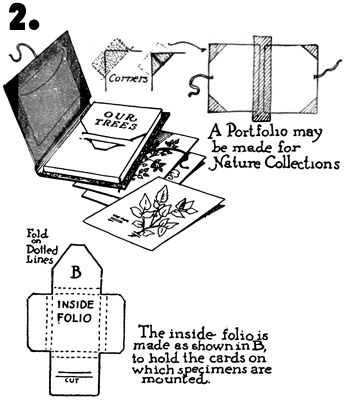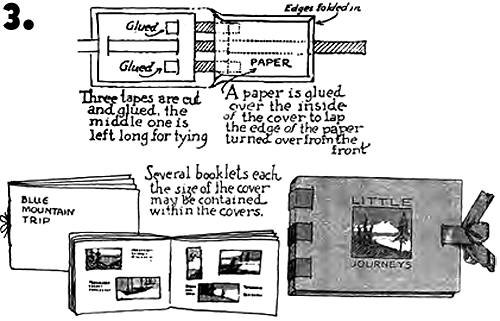 Above you will find some instructions for making a few different scrapbook / photo album type books. These are three very different books to make, however, they all come otu amazing. I love the second one which has a portfolio pocket. Good luck making some great scrapbooks.

Thanksgiving Memories Scrapbook - Thanksgiving is a time to think and talk about all the great things that have happened throughout the year. Here is a memory scrapbook that you can make to remember this year's Thanksgiving forever. Use it to start a conversation about the great times you had as a family through the year. You can use printed out photos, pictures from magazines, stickers, or draw your own pictures to decorate your book. Find easy directions below.

How to Make an Autograph Book - Is it the last day of school or camp, then how about making an autograph book..here are instructions.



A Child's Scrapbook - When visiting the scrapbook store you will doubtlessly find aisles of decorative papers, assorted stickers, stencils, frames and an array of ornamental features to make your book both fun and attractive. However, scrapbooks are items of historical personal relevance too. There are many items around the home that could be included in a scrapbook besides the usual faire of pictures and decorative features. The following article discusses great inclusions for a child's scrapbook.

ABC Scrapbook Album : - Now that school has started, the ABC's are all the buzz! Whether you child is a toddler, pre-schooler, or kindergardener, it is a great educational tool (as well as just fun!) for them to have a book about the ABC's that they will enjoy and want to look at often, thereby helping them Learn The Fun Way!!!

Achieve Scrapbook Page : - Celebrate your child's achievements by making this scrapbook page together.

A Dog's Life Scrapbook Page : - Let the world know how much you think of this often overlooked member of the family

Adventure & Smile Pages : - Chipboard words, letters and shapes give these petite scrapbook pages weight and depth.

Ahoy Scrapbook Page : - Ahoy there cutie! Brilliant shades of blue with green accents make this page a shipshape way to show off your little sailor.

Album - Shabby Chic : - This chipboard album takes scrapbooking beyond the page and into home decor and it uses a few fun techniques including aging the design with a crackle pain medium which can be bought at good art and craft supply stores.

All About Me Superhero Book : - Youngsters will love this project's comic book-inspired artwork and bright palette.

All About Shapes Scrapbook Page : - Let your little one help you with this scrapbook page, they can learn with you while you have fun!

All Star Scrapbook Page : - Commemorate your little all-star's biggest moments with this sleek page design.

Altered Scrapbooking - Scrapbook In A Box : - Scrapbooks come in all shapes and sizes. Preserving photo memories can be done several different ways. Mini-scrapbooks are a great way to focus on one subject and scrap specific pictures for your self or to give to someone else. A scrapbook-in-a-box is mini-scrapbook that folds into a box to house your photo memories.

Art and Memory Scrapbook : - Kids can create some of the best gifts for Father's Day all by themselves. This Art and Memory Scrapbook is an easy Father's Day craft for kids and will be a gift dad can treasure for years to come.

Baby's Christmas Scrapbook Page : Scrapbooking Crafts Ideas for Kids - Commemorate your ''bundle of joy's'' first Christmas with a festive scrapbook page. Die cuts make it fast and easy to create this jolly page.

Baby's Homecoming Scrapbook : - Make that unforgettable day even more memorable with a beautiful book. It's great for baby's arrival or any special occasion.

Back to School Scrapbook Page Layout : - Preserve those special school memories with this scrapbook page layout. It requires a paper crimper and some other specialized supplies, but once you're set to go, you can craft as many as you want.
Beach Scrapbook Page : - This scrapbook memory page is all about texture! Tell a heartwarming story with three photos and themed embellishments.

Best Buddies Scrapbook Page : - Remember that first best friend forever with this adorable layout.

Best Friends Photo Album : - Your kids will have a blast embellishing this foam photo album with cut-out letters, flowers and gemstones. Make it a playdate with their best friends, and they'll enjoy making albums for each other.

Birthday Memories Scrapbook Page : - Remember those special days with this beautiful scrapbook page designed with a little help from the dual purpose Cuttlebug Die-Cut and Embossing Machine.

Booking Your Vacation : - One of the best things about good books is that each page holds new adventures and surprises. That's especially true of scrapbooks, only with scrapbooks; you are the star of the story! You are also the author, illustrator, and editor!

Brown Paper Bag Scrapbook Album : - This brown paper bag scrapbook album is a great recycled look for your scrapbook albums and shows you how to make a basic brown paper scrapbook bag album as a base for your own designed scrapbooks.

Bubble Print Pocket Book : - This book of pocket pages is just waiting to be filled with your souvenirs, photos, notes, and other treasures.

Cereal Box Bookbinding : - Turn this cereal box bookbinding scrapbook craft into your own journal, scrapbook or sketchbook. This art craft creates a place to put precious memories while reusing old cereal boxes at the same time.

Cereal Box Scrapbook : - Not just for breakfast anymore, this cereal box scrapbook is a great craft kids that you can make by recycling materials from around the house. It's the perfect all-in-one crafting and cleaning project!

Cherish : - Creating layers on your scrapbook pages may sound pretty intimidating, but a few simple layers over a single photo can add a lot of impact without a lot of time and energy.

Childhood Memories Scrapbook Page : - The most important memories are childhood memories, preserve them with this adorable layout.

Cowboy-Slider Scrapbooking Page : - Did you ever think a cowboy and his horse could "gallop" across your next scrapbook page? This craft creates the effect of a scrapbooking "trail".

Dad's Hands-On Scrapbook Page : - Show your hands-on dad how much you appreciate him!

Design a Scrapbook Page : - This is a great video tutorial of how to start a scrapbooking hobby. No special instructions required, all you have to do is watch and learn

Explosion Book : - These are also known as Squash Books and Amazing Folding Albums. Whatever you call them, they make great mini scrapbook gifts, as they can easily be customized to fit any occasion or season. You can make these explosion books in various sizes.

Exploding Box Scrapbook : - I first saw these adorable and fun exploding box mini scrapbooks on eBay. At first I thought it would be very difficult to make an exploding box scrapbook, but I was delighted to find that these are actually some of the easiest mini scrapbooks to make!

Expressing Yourself Through Art : - Scrapbooking is one of the most popular activities around. People chronicle the life of a child, their vacations, and life events. The scrapbook is the story of our lives. Today, with the advent of the internet, it is possible to find just about anything you might want to fill your scrapbooking needs. Here we discuss the basic strategy.

Family History Scrapbook : - Showcase your family's most important moments with themed accents and ideas that will make your scrapbook unique.

Father's day: Fresh Ideas for Gifts : - Ties and socks are traditional choices for Father's Day gifts, but you can really surprise dad with a wonderful home made or bought gift, given with love.

First Day Book : - Preserve tokens from your adventures, parties, vacations, and projects this year in a first-day book or party album. The resulting collection of written messages, photographs, and other mementos will serve as a tangible record of your year and more. Review it each year on December 31st, and continue to add to it throughout the coming year.

Feel-Good Flip-Book : - This keepsake book gets the entire class involved. It sits on a desk, so a teacher can glance through it whenever she needs a boost.

Found-Object Collage : - Almost like a first scrapbook page, this collage project is a great way to create a simple but appealing keepsake from a collection of everyday things -- whether they're found during a walk in the woods or on a hunt around the house. It's also a nice introduction to gluing, since a toddler's typical more-is-more approach works just fine here.

"Friends are Forever" Scrapbooking Layout : – Create a keepsake of you and your best buddy! This scrapbook craft project is essentially a great way to start collecting those memories and treasure it forever. One day you will look back and smile at the good memories.

Fun Shapes Scrapbook Page : - Give your star his or her own page in history!

Fun With Photos : - The three most popular family craft activities - scrapbooking, rubber stamping and paper crafts - are fun pastimes to enjoy with the ones you love.

Girlfriends Scrapbook Page : - Making use of several types of basic and ready-made embellishments, this scrapbook page could be a great slumber party project.

Girl Scout Memory Kit : - Here's a beautiful, affordable way for your girls to document their scouting experience.

Gone Fishin' Scrapbooking Page : - Stamp a simple and fun page for the fisherman — or woman — in your life.

Halloween Memories Scrapbook Page : - Precious memories deserve a special page. This is an adorable way to show off pictures of your little one in the pumpkin patch!

Haunted Halloween Scrapbook : - Get your scrapbooking juices flowing with this spooky sample page that's sure to inspire your own creations.

Holiday Gift Giving Alternatives - Each year the holiday season creeps up on us without warning, and we're left scrambling to find gifts for friends and family. You want to select a gift that will show your appreciation and understanding of the person you are giving it to.

Household Guest Book : Scrapbook Making Ideas & Patterns - Take a cue from professional innkeepers and invite your guests to record their names and memories in a guest book. Next visit, you can all look back on your time together.

Mini Scrapbook - Inexpensive Paper Bag Scrapbook - This mini scrapbook is made from paper lunch bags. This type of mini scrapbook is great to make with your kids as a weekend project. It's always great to spend time with your kids and make something together.

Just for Kids : Scrapbook Making Patterns - Children love getting in on the scrapbooking action, especially with a colorful kit that's made just for them. This kit includes colorful backgrounds, alphabet blocks, and whimsical borders and frames

Keepsake Scrapbook - For almost anyone starting a summer journal is an act full of the best intentions. Often though-- especially with dated diaries--after the journal is named and a few pages are filled enthusiastically, the inevitable missed days begin to accumulate. Soon, the book is clogged with haphazardly stuffed-in mementos and apologies for neglect.

Kid's Art Book - Create a treasured keepsake of a little one's self-portrait with this gingham-and-patchwork book project. It's a fun project you can make together and one your child is sure to keep forever.

Kids' Scrapbooking Ideas : - Scrapbooking can be a lot of fun for children and a really wonderful way for them to relive and preserve the memories -- and memorabilia -- of their special experiences and trips.

Love Note Flip-book : - Mom: Here's a gift that serves as a lasting reminder of your family's af fection: a flippable compilation of inspirations and love notes personalized for you. Kids: Binder rings make it easy to turn messages, drawings, favorite memories, or quotes into a homemade tribute to Mom.

Make a Scrapbook : - If you think making a scrapbook is hard, you better thing again! There's nothing like silly fun in creating your own personal artwork such as this project Come, learn and enjoy!

Make Your Own Book : - You can make these kewl books in any size.

Mini Scrapbook Albums - Coasters : - Coasters have become a popular scrapbook item. These cardboard-like embellishments can be used to create many scrapbooking projects. One use for coasters is to craft a mini-album with these versatile items. Coasters come in many different shapes and sizes so there are several choices when it comes to the size and shape of your coaster mini-album. The most common shapes for paper coasters are circles and squares. When making your mini album the possibilities are endless.

Mini Scrapbooks from Ziploc Bags : - Learn how to make inexpensive mini scrapbooks. This is a great project to introduce kids to scrapbooking.

Mini Scrapbook Album - Matchbook : - Scrapbooks come in all shapes and sizes. This unique and easy to do matchbook can be made from a matchbook. Just jazz it up with embellishments and pictures for a pretty scrapbook finish.

Mini Journal Adventure Books : - Create a travel journal, make a doodle book, or write a story about you! All you need is paper and scissors to create your own 8-page mini book.

Mini Scrap Book Decorated with Stamps : - A terrific gift for grandparents!

Mini Scrapbook of Thanks : - Little memories make a big impression with a mini scrapbook. Download and print textured and crumpled backgrounds, tags and brads, and even quotes to express yourself.

Mommy's Valentine Scrapbook Page : - A great hand made gift for mom for Mother's day. Made by hands; formed by the heart.

"My Shadow" Pet Tribute Scrapbooking Layout : - This pretty scrapbook is all about one's pet. Recreate this craft and embellish it with pretty decorations for you to bring to school for a little "show and tell" among your classmates and friends.

No-Glue Scrapbook : Fun Scrapbooking Inspiration and Ideas - The receipts, ticket stubs, maps, and postcards you collect on a trip paint a picture of vacation fun, but assembling an album can be a chore. To simplify the process, fill a three-ring binder with plastic sleeves meant for business and baseball cards.

Precious moments : Fun Scrapbooking Inspiration and Ideas - It's a playground full of creativity. Let the distressing effects, slide holders, and other ideas inspire you to create an adorable scrapbook of your little adventurer.
.

Princesses Scrapbook Page : Fun Scrapbooking Inspiration and Ideas - Capture those magical playtime moments with this Disney Princesses scrapbook page.

Recycle Craft Book : - Kids' original art finds an original home in this homemade scrap book. Using recycled paper for the cover design makes this a truly memorable activity to share with friends!

Road Trip Scrapbook : - What better way to put into a tangible remembrance the fun you and your family had during your latest road trip?

Sand Castle Scrapbook : - A scrapbook that contains the memories of your exciting summer adventures deserves a cover with true grit -- such as this castle made of sandpaper.

School-time Memories : - Get those scrapbooking ideas flowing with this adorable sample page that will inspire your own creations.

Scrapbook & Cards to Cherish : - Measure and cut just the right size opening to mat your photos, art, and mementos! With Total Tools™ Ultimate Cutter, it's fun and easy to make unique scrapbook pages, cards, and personalized gifts!

Scrapbook Binding : - Create your own scrapbook binding instead of buying one from the store with this art craft. You can save memories from a vacation, jot down your thoughts, or sketch drawings in your own special book.

Scrapbook Garland : – There's nothing quite like this project that you can see on a daily basis.

Scrapbook Multiple Photos on One Page : - Here is a way to add many photos to your scrapbook layout using only one page. In addition, it is interactive PLUS quick, easy and inexpensive! A few photos on the layout and then a book that holds the rest of the photos! This is a great way to get alot of photos on one layout, instead of making a layout for each photo or having to choose between several really good photos! Scrapbooking has all the answers!!!

Scrapbook of Accomplishments : - This craft is precisely the reason why one of the best and most heartfelt gifts you can give is a scrapbook- a personal touch.

Scrapbook Party Project : - Birthday cake, decorations, and gifts are only part of a successful birthday party -- planned activities are essential for keeping the children entertained. Making scrapbooks is a party project idea that works for children of all ages, and isn't strictly for girls. Using a variety of colors and themes, you can easily adapt it to any child's party.

Scrapbooking Made Easy : - Once you decide to create a scrapbook, one of the most important things to remember is the simple fact that the task becomes simpler as you progress. Break the project down into logical steps. Complete each step one section at a time. Follow the five listed steps to make the task easier and more enjoyable.

Scrapbooking In The Digital Age : - Our parents and grandparents did their scrapbooking with boxes of photographs, ribbons and bows, and a little ingenuity. Mostly they were old photo albums with the triangular black photo holders, and comments written in white ink on the black page. Some of the better baby books were a little more realistic with a lot of effort put into them. Today, in the digital age of computers and digital images, scrapbooking couldn't be easier. We discuss digital scrapbooking and design here.

Scrapbooking Projects : - What kid doesn't like cutting up paper, peeling off stickers, or drawing pictures? I know my children love every opportunity to work with art supplies. Try channeling some of your child's creative energy into scrapbooking. Scrapbooking is a great way to spend time with your children, share your favorite hobby, and reinforce skills learned in school without them realizing it.

Scrapbooking Your Pets : - Want a new pet project to while away your scrapbooking hours? Why not scrapbook a beloved family pet?

Sleepover Scrapbook : - What craft tells you to go out and have a great time with friends as step one? This one! Plan a fun event for you and your friends and don't forget your camera. Stop on your way home to get your photos printed at a lab or use your own photo printer at home (be sure to print enough copies for everyone!).Then stay up all night scrapbooking your event. With a few simple supplies and an inexpensive scrapbook, you can make memories that last a life time.

Summer Scrapbook : - Sometimes it seems that the summer holidays drag on seemingly forever – at least for us parents! So when the weather starts to heat up and your children start demanding that every day be filled with new and exciting activities for them to enjoy, there's no better time to start making a summer scrapbook.

Summertime Scrapbooking with Jake and Brett : - Sometimes the smallest items can trigger the most vivid memories. Photos, ticket stubs, and tiny mementos can catalyze recollections of treasured trips, outings, or events. Of course, everyone stores keepsakes in his or her own way, but scrapbooks seem to have the popular edge.

Sweet Princess Scrapbook Page : - There is possibly nothing else on Earth that combines giddy joy with a dash of humiliation as well as our childhood photos.

Travelogue : - A travel scrapbook can showcase photographs from your trip as well as printed ephemera gathered along the way, such as business cards, wine labels, cafe napkins, and sightseeing scraps.

Travel Scrapbook : - Decorate a journal or photo album for camp or vacation. This is great for making mini scrapbooks to record your summer experiences.

Valentine's Day Scrapbook Page : - Easily make a scrapbook page with a pocket to save for your Valentines.

Winter Daydream Photo Matchbook : - This bright-colored, matchbook-shaped mini journal holds thoughts, pictures, and much more.

Winter Holiday Scrapbook : - Get your scrapbooking juices flowing with this sweet sample page that's sure to inspire your own creations.

Wooden Scrapbook : - Nature becomes natural storage with this attractive Wooden Scrapbook. Kids can decorate this durable album and store their favorite camp photos

Zip Bag Scrapbook Sit-Upon : Fun Scrapbooking Inspiration and Ideas - Is it a scrapbook page or a sit-upon? It's both! Try this clever idea with your troop or use it to make for a really economical artwork, gift wrap or even wall paper samples.