FIND PROJECTS BY:
CRAFTS IN ALPHABETICAL ORDER

CRAFTS BY ITEMS

CRAFTS BY THEME

CRAFTS BY HOLIDAY

GAMES & PUZZLES
We Just Published Our First Book!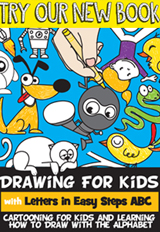 ORIGAMI INSTRUCTIONS & PAPER FOLDING CRAFTS FOR KIDS : Below you will find plenty of Origami Paper Folding diagrams and instructions for making creative creations with paper
Home > Arts and Crafts Projects for Kids > Origami Paper Folding Instructions & Crafts for Kids
Here are instructions for Origami Paper Folding crafts activities and instructions for kids to make beautiful paper folding / origami creative creations & projects with paper. Find childrens' Origami paper crafts below.
Christmas Origami
Origami Animals
--Origami Bears
--Origami Bunnies / Rabbits
--Origami Dogs
--Origami Dragons
--Origami Frogs
--Origami Horses
--Origami Tigers
--Origami Turtles / Tortoises
--Origami Wolves
Origami Bugs & Insects
--Origami Ladybugs
--Origami Butterflies
Origami Birds
--Origami Cranes
--Origami Eagles
--Origami Owl
--Origami Swans
Origami Boxes
Origami Cars
Origami Cups
Origami Houses
Origami Flowers
Origami Flower Blossoms
Origami Hearts
Origami Lotus Flowers
Origami Roses
Origami Stars
Origami with Money
Origami Paper Airplanes
Origami People / Man
Origami That Moves
Origami Toys and Games
Modular Origami
Origami Resouces for Kids

Shamrock 4 Leaf Clover Origami Project - Learn how to fold one of these suckers up.