Home > Arts and Crafts Projects > Toy & Game Crafts > How to Make Toy Clocks for Learning to Tell Time
HOW TO MAKE TOY CLOCKS to LEARN HOW TO TELL TIME : Ice Cream Container Crafts for Kids & Teens
You will be able to teach your little sister or brother to tell time if you have one of these play clocks. This is great for learning how to tell the time. This is a great teaching tool for preschoolers and young children up to 2nd grade or so. And even better yet, your child will love playing with it because it is fun as well as educational. Find out how to make this clock from an ice cream container.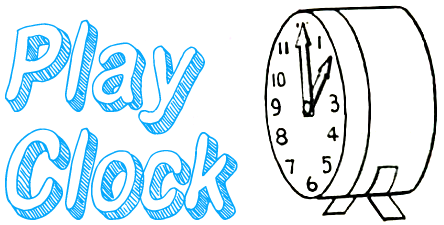 CRAFTS MATERIALS NEEDED:

Cardboard
Pencil
Ice cream container
Scissors
Brass paper fastener
Black crayon or paint
Glue or paste

How to Make Them:

(1) Mark off the numbers from 1 to 12 on the cover of a 1/2 pint ice cream container, with black crayon or paint (paint will stick to wax surfaces better if you mix some white glue in with the paint first).

(2) Draw and then cut out 2 clock hands from cardboard.
(3) Color them with black paint or marker and allow them to dry thoroughly.
(4) Cut out 2 small oblongs of cardboard for the clock legs.
(5) Bend the legs in half, and glue the top half of the legs to each side of the clock to make it stand.

(6) Fasten the hands to the center of the clock face with a brass paper fastener.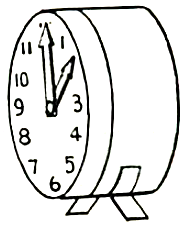 Turn the hands to any time that you want to.

Here are Even More Toy & Game Crafts