Home > Arts and Crafts Projects for Kids > Seeds and Beans Crafts for Kids to Make Handmade Popsicle Stick Crafts and Creations
SEED & BEAN CRAFTS FOR KIDS: arts and crafts decorations, instructions, patterns, and activities for children, preschoolers, and teens with seeds & beans.
There is so much children's crafts that can be made from seeds and beans. They are particularly popular for making noisy crafts such as musical instruments, party noise makers and also homemade games and toys.
The most popular musical instruments and noise makers made with seeds and beans includes maracas, musical rain sticks, and new years noise makers. Children also enjoy making bean bags and animal bean bag toys. Children can even make a simple sunflower from construction paper, glue and real sunflower seeds. Or a bird feeder using bird seeds,peanut butter, and bread dough.
Make a Fun Game with Beans and a Box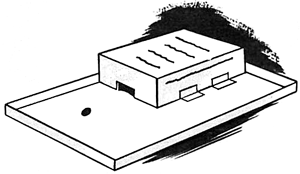 You will need a small box (like a medicine box) and a box lid (such as a shoe box lid). This little game requires skill as well as patience. To make a competitive game out of it, play it with a friend and time each other to see which one gets the bean in the box in the shortest length of time. Cut a little door in one side of an inverted small box. Make the door a little larger than the bean you will use for the game. Fasten the small box inside the shoe box cover with Scotch tape. Decorate the game with crayons or paints. If paints are used, allow it to dry. Place a bean in the shoe box and see how long it takes you to get the bean through the door of the little box.
Rolling Toy for Young Kids with Rolled Oats Box and Beans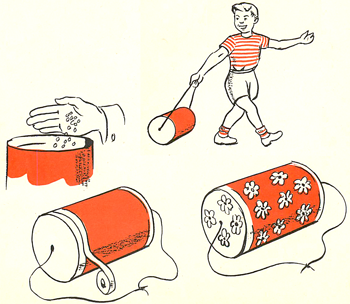 Obtain an oatmeal box. Punch holes in bottom and cover. Pull a string through these holes. Fill the box with 24 dried beans or buttons. Paste the cover in place. Use Scotch tape or adhesive tape to seal the cover in place. Tie the ends of the string. The rolling toy can be may be made more pleasing to look at by covering it with pretty paper or with a coat of paint. Kids like pretending that they are vacumming or mowing the lawn.
More Crafts Activities

How to Make Juggling Balls & Stress Balls from Balloons and Lentils in Easy Craft Activity - Today we will show you how to make your very own juggling balls….with balloons and lentils. This is a fun family activity to do with your sisters and brothers and parents. These juggling balls feel a LOT like stress balls, so they can also be used for that purpose as well. The step by step instructions can be found below.

Japanese Kokeshi Dolls Made with Walnut Heads - This Dolls was made with a walnut, a wooen bead, some decorative paper, and paints. Make your doll with a lot of love.

Thanksgiving Harvest Celebration Glass Jars Craft Idea for Kids - Celebrate harvest by displaying a colorful display of ingredients from your kitchen, such as beans, seeds, and lentils. It will be a great way to decorate your table this thanksgiving. You can be as creative as you'd like. Below you will find instructions for this Thanksgiving table decoration

Leather Japanese Beanbags - Learn how to sew these beanbags up out of leather. These get filled with beans.

Sunflower with Real Sunflower Seeds - Here is a craft to make a sunflower with real sunflower seeds, construction paper, and a paper plate.

Making Maracas & Rhythm Shakers - Find out how to make these maracas with a plastic container, a stick, and seeds / beans / rice.

Egg Carton Tossing Game - Paint points on each hole in an egg carton...then use beans, beads, or corks.

Easter Egg Card Crafts Project with Surpise Flower Seeds - Here you will find an adorable Surprise Easter Egg Cards craft idea for your kids. Not only is it super fun to create, but there is also a suprise when you open up the egg card - Flower Seeds.

Mosaic Covered Cardboard Boxes & Tiles - Make mosaic covered cardboard boxes as well as seed covered cardboard tiles...they come out beautifully.

How to Make a Thanksgiving Seeds Candle - Make this candle with seeds to put an Autumn/Fall spin to it.

Adorable Animal Bean Bag Toys - Make these cute bean bags wtih foam, beans or rice, needle and thread, pom poms, and googlety eyes. There are templates for a dog, bunny rabbit, piggy, or mouse.

Bean Bags : Popcorn Seeds Crafts Ideas for Kids : - - Great beginner sewing project or just make some to use up those left over scraps of fabric.

Bird Feeder Bird Seeds : - Make a bird to feed your birds! Inspired by the wild parrots of Telegraph Hill calling out in droves to wake me in the morning, I made a parrot to feed them. Using bread as a base and peanut butter as the glue, I covered this bird in seeds that parrots like best. Find out what your local birds like to eat from a pet shop, and attract them to your yard!

Bird Seed Wreath : - A wreath on your front gate says welcome to family and friends and if you make a bird seed wreath, wild birds will also stop by to get a taste of your crafting skills.

Colorful Sock Toss Made with Beans : Sock Crafts Ideas for Kids - Transform singleton socks into a fun, colorful bean bag toss game. It only takes 20 minutes to make this fun craft project.

Cornucopia of Seeds : Thanksgiving Centerpiece Crafts for Kids - - Create a beautiful Thanksgiving centerpiece that displays the colors of fall.

Egghead Easter Craft Seeds : - This is a fun project for Earth Day, Easter, or just about any spring day you can think of! No fancy materials are needed. With just an eggshell, a little soil and some seeds, you can grow your own egghead.

Father's Day Muffin Flower Cards : - These are simple and fun crafts for even the youngest children to do. The center of the flower can be further decorated with sequins, small seeds or a photo. We glued a small photo of Kaitlyn (she made the card) into the center of the flower.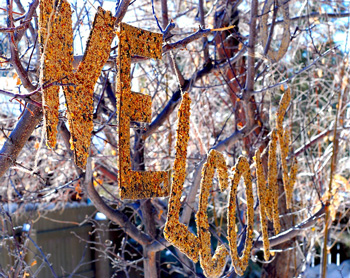 Feeding Wild Birds : Winter Solstice Crafts Ideas for Kids - Welcome the birds with a welcome sign made from bird seed!

Frog Bean Bag Felt Craft for Kids : - This is terrific first sewing project for children. If using it as such, I recommend having the children sew the body pieces together using a running stitch or a blanket stitch and then glue the remaining pieces together. I would fill with pillow stuffing instead of rice ... stuffing won't leak out as easily if the child didn't keep their stitches tight enough.

Gardening Mother's Day Card : - Is it a card? Is it a gift? It's both! This easy-to-make card lets little ones display a seed package of pretty spring flowers that you can plant together.

Golf Ball Seeds Crafts Project : - This is a cute gag gift for children to make for parents or grandparents. It goes well with a gift of golf balls or clubs.

Grass Seed Scarecrows - Instead of growing grass or seeds in a Styrofoam cup this spring, invite students to create their own stuffed friends—and observe as each begins to sport a signature spiky green 'do.

Handprint Fish Craft : - If you've been to our site before, you know how much we love to do handprint crafts! We find a way to turn a handprint into all sorts of things just to create a way to document how tiny she is now and was then. Our toddler really enjoyed this handprint fish craft - so much so that we ended up making multiple fish bowls! We think that using the dried beans in this craft was the key to capturing her intrest because they were new and different. Enjoy!

Ladybug Felt Bean Bag Craft for Kids : - You could put in stuffing instead of rice to make this more of a "pillow ladybug" than a beanbag. There is a choice between a small bean bag (regular sized beanbag) and an extra large beanbag (basically the size of a full sheet of paper). This is a terrific first sewing project for children.

Magnets de Mayo : Crafts for Cinco de Mayo to Celebrate Mexico - - Make these colorful Magnets de Mayo flowers out of corn and beans in this fun Cinco de Mayo craft project!

Make Seed Packets and Start your own Seed Company- Here is a great project that not only takes creativity but will teach you a little about nature and business at the same time.

Magical Beans Mosaic - Make these beatiful mosaic art pieces with canvas boards, glue, and dried beans.

Making Bean Bags : - Instructions to make bean bags to play fun games with. Great simple sewing project!

Mexican Bean Bracelets - - Mexican jewelry is often made of silver with turquoise, amber and other stone-like decorations.

Muffin Flower Mother's Day Craft Activity for Kids - These are simple and fun crafts for even the youngest children to do. The center of the flower can be further decorated with yellow sequins, small seeds or a photo. We used a black marker to dot on spots in the center for ours.
Nature Craft Acorn Fairies : - On our last trek to the woods, we gathered seeds and leaves. My daughter was fascinated by the miniature acorns. The tops reminded her of fairy hats, so we pushed the books aside, gathered supplies, and created dolls. Here is how we did it.

Nature Wind Chime : Making Wind Chimes Activities for Children - Gather some twigs, seeds, bark and pebbles and use them to decorate wind chimes.

New Years Noisemakers : Soda Can Christmas Crafts for Kids - Jazzy vintage New Year Noisemaker is our "Craft of the Year!" A recycled soda can, dried beans, some fringe and a yarn pom pom make this a fun and glittery accessory for your New Year party.

No-Sew Felt Bean Bag Chick - Great for Easter - No-Sew Felt Bean Bags.

Pantry letters : Alphabet Letters Arts and Crafts Projects - The pantry is one of my favourite places to find craft materials – for this activity we used dried beans and peas but you could just as easily use lentils, pasta, rice, seeds or breakfast cereal.

Paper Plate Maracas Craft : Cinco de Mayo Crafts Projects - - A maraca is a Latin American and Tupi rattle. The original maracas were made from hollow gourds filled with pebbles or seeds. You can make simple maracas from one or two paper plates stapled together, containing dried beans or popcorn. These are fun to make at a party for preschoolers - you can then make a lot of noise

Pasta Skeleton Crafts : Beans Crafts Ideas for Kids- - This pasta skeleton is easily made from a few different types of pasta and dried beans glued to a piece of black construction paper.

Pinecone Bird Feeders : – In summer or winter, this natural pinecone bird feeder is a decorative and simple craft for kids. Make a few and hang them from your trees outside as homemade outdoor ornaments.

Pine Cone Bird Feeders : - A pine cone bird feeder combines two foods that wild birds love, peanut butter and pinecones. Wild birds are attracted to the tiny seeds that are hidden deep inside pinecones. You have probably seen the large, pale yellow seed of the pinyon pine, commonly known as a pine nut. Birds love these but they are a little expensive for feeding birds.

Popcorn Rain Sticks : Beans & Seeds Crafts Ideas for Kids - - Many countries and ethnic groups use to believe that if they shook sticks with seeds in them it would encourage the rain Gods to bring rain to their parched lands. The children will love making their very own rain sticks, and popcorn is just the ticket for making the "rain noise".

Pumpkin Seed Mosaics : - Mosaics are made of tiny colored pieces of stone, pottery, glass or other materials, arranged together and set in plaster or cement to make patterns and images. They can be used to decorate a floor, a wall or in some cases a ceiling. So make your own mosaic ... Don't throw those pumpkin seeds away! Roast a few and paint the rest for a spectacular work of art.

Pumpkin Seed Bracelets - Make these beautiful bracelets with some pumpkin seeds.

Pumpkin Seed Necklaces : - - This pumpkin seed necklace, done in Halloween colors, makes a great accessory for Halloween and perfect for a witch's costume! Alternatively, paint in more autumnal colors and make it as an autumn/fall craft.

Pumpkin Seed Jack o' Lantern Mosaics : - Here is an unusual mosaic idea! Use the seeds of a pumpkin to make a mosaic of the pumpkin itself - but make it as sinister as you can for Halloween!

Pumpkin Seed Pumpkin Fall Crafts : - - This fun pumpkin craft is a definite kid favorite, especially in the preschool age range. Our almost three year old daughter loved this craft. Making a pumpkin out of painted pumpkin seeds is a perfect fall craft for preschoolers, and it's even a great way to use up some of the pumpkin seeds left over from carving night.

Rain Sticks : Beans & Seeds Crafts Ideas for Kids - Join a dozen kids and make a musical rainstick — it's all in a morning's work

Rain Stick Music - Make these rain sticks with dried beans, corn, or rice and a paper towel roll.

Seed Beads : Easy Instructions for Making Necklaces - Next time you slice open a summer melon, use the seeds to make this back-to-nature necklace.

Seed Topiary : Beans Crafts Ideas for Kids - - Gather seeds and beans to create a wonderful geometric design in a clay pot. Learn how to divide and measure a round object the easy way, using rubber bands.

Seedy Crafts : - - Have some pumpkin seeds you didn't manage to eat? Mix them with some dried beans and unpopped corn kernels for a cool art project.

Snake Craft with Tights - Make these adorable snakes with tights and dried beans.

Summer Rain Sticks : Beans & Seeds Crafts Ideas for Kids - Get kids into the summer spirit by making a summer rain stick. This is a cool craft that uses a cardboard mailing tube and uncooked beans to recreate the soothing sounds of a summer downpour.

Sunflower Craft : Crepe Paper Crafts Activities for Children - Today's craft was inspired by a trip to Whole Foods. Lu saw the beautiful sunflowers and said she wanted to make one at home. Here is our version of a craft that has existed since the dawn of crafting! If you have sunflower seeds use them. We did not so - we made a lentil flower! Also as you can see I didn't wait for the glue to dry. The white glue will dry clear...we hope.

Sunflower Crafts : Disposable Plates Arts & Crafts - - These giant sunflowers are made from small paper plates, a paper towel tube, sunflower seeds, and construction paper. You can make an entire bouquet of them for a great gift for summer decoration.

Sunflower Paper Plate Crafts : - This is a very cute sunflower project - petals can be replaced with paper hands.

Terrarium in the Bottle : Plants in a Bottle Crafts Activity for Children - You can plant just about any kind of seed in this terrarium. Children love to see the plants growing.

Thanksgiving Handprint Turkey Craft for Kids - - A child's hands will help make this colorful turkey decoration. A hand print turkey is nothing original but finding a unique medium to fashion the feathers is always fun; nuts, dried beans, popcorn, feathers, tissue paper wallpaper scraps, pasta...I've used them all. Now let's try this fun dotted mosaic handprint turkey! Don't forget to date the art work and laminate it if possible. These little hands grow so quickly!

Thanksgiving Turkey Wall Hangings : Pasta Crafts for Preschoolers and Toddlers - Decorate by gluing on dried beans and uncooked pasta.

Thanksgiving: Turkey Body Parts And Food - - This is a simple worksheet to teach body parts and food so that students can describe the Thanksgiving turkey made of typical Thanksgiving vegetables (Arcimboldo style): ex "The legs of the turkey are made of carrots, the feathers of the turkey are made of beans, ...

Tweet Treats - Regardless of the season, this easy-to-make feeder will be appreciated by your neighborhood birds. It features seed treats to provide them extra energy--particularly suitable during the colder months of the year.

Watering Can Greeting Mother's Day Card Craft - Your child can sow seeds of love with this Mother's Day or National Teacher Day (May 8rd) greeting card. Packed with flower or vegetable seeds, it's a garden in the making (water not included).
Watermellon Seeds Arts : - Make a slice of watermelon using a paper plate and real watermelon seeds. A fun craft for Summer!