Home > Arts and Crafts Projects for Kids > Easter Crafts for Kids > Handprint Easter Bunny Craft Idea for Kids
HANDPRINTS EASTER BUNNY CRAFT IDEAS FOR KIDS: Easter Arts & Crafts Activities, Projects for Young Children, Preschoolers, and Kindergarteners
Here you will find an adorable Easter Bunny Rabbit craft idea for your kids. Not only is it super fun to create, but it will also become an Easter Keepsake. Your children will use their own handprints to make an Easter Bunny. Find out with the instructions that can be found below.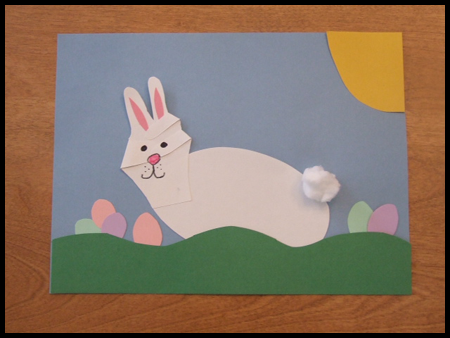 Handprint Easter Bunny Rabbit : Easter Crafts for Your Children
If you like the way the above Handprints Easter Bunny looks, then take a look at the easy instructions below to make one just like this with your child's handprints. Celebrating Easter can be a lot of fun when you have the right child-friendly activities. Have fun.
Or go back to the Easter Crafts Page to find a different craft.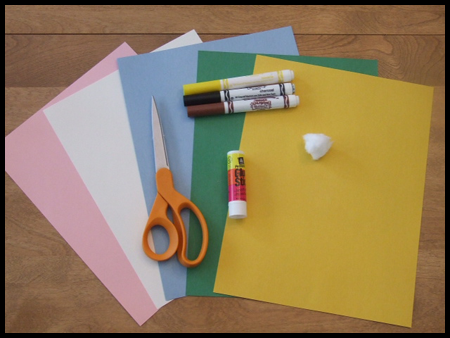 CRAFTS MATERIALS NEEDED
(1) Construction paper (White, Pink, Green, Blue, Yellow)
(2) Scissors
(3) Glue
(4) Markers or crayons
(5) One cotton ball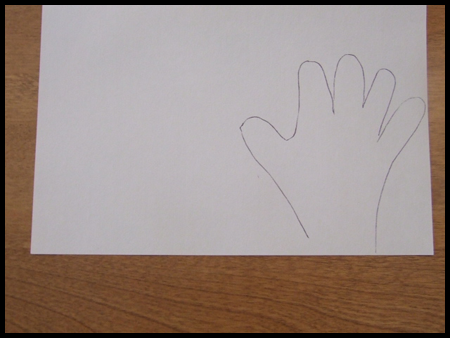 1 – Trace and cut out your child's hand onto a white piece of construction paper.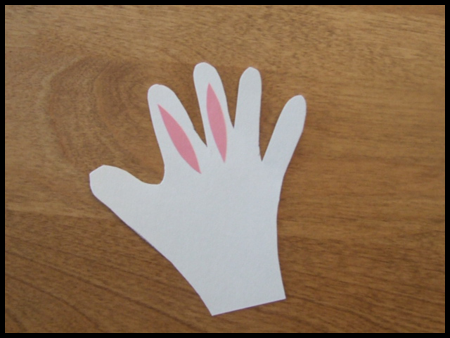 2 – Out of pink construction paper, cut out 2 "slivers" that fit into the first 2 fingers of the hand print and glue into place.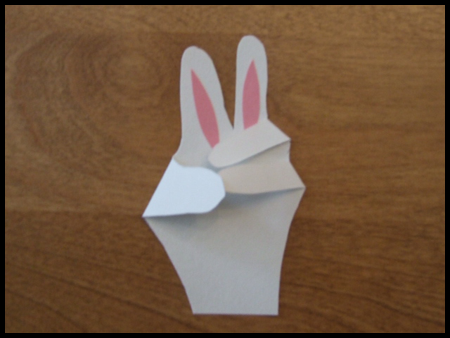 3 – Fold over the 3rd and 4th fingers and the thumb and glue into place.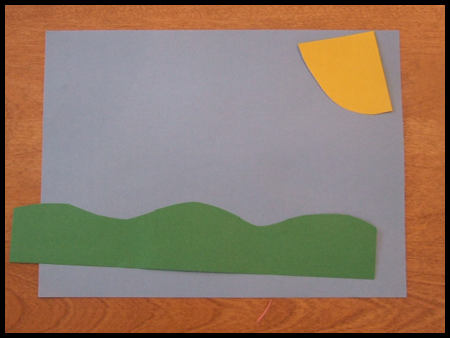 4 – Cut the bottom of the green paper and the corner of the yellow paper to make the grass and the sun.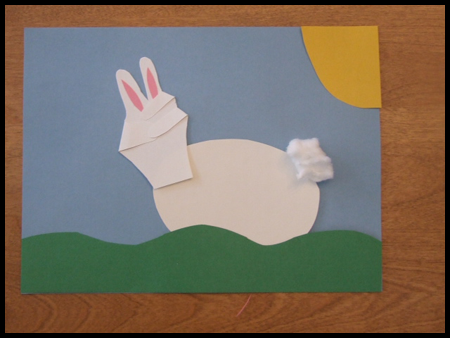 5 – Cut a white oval for the bunny's body, clue the hand for the bunny's head, and the cotton ball for the bunny's tail. Glue the grass and sun into place.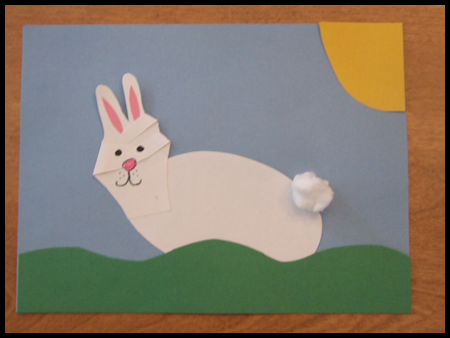 6 – Draw a cute bunny face.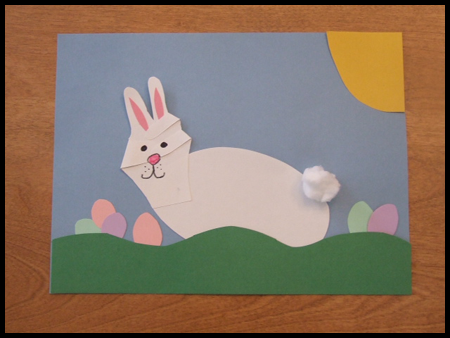 7 – Add Easter eggs or other decorations if you want!!
EVEN MORE EASTER RELATED CRAFTS & ACTIVITIES & IDEAS
Easter Crafts & Activities for Kids Home Page
Easter Coloring Pages & Printouts
Easter Lambs Crafts Ideas for Kids
Easter Hats & Bonnets Crafts Activities for Kids
Easter Eggs & Egg Decoration Crafts Activities for Kids