Home > Arts and Crafts Projects for Kids > Easter Crafts for Kids > Springy Easter Bunny Craft Idea for Kids
EASTER BUNNY WITH SPRINGY ARMS & LEGS CRAFT IDEA FOR KIDS: Springy Easter Bunny Arts & Crafts Activities, Projects for Young Children, Preschoolers, and Kindergarteners
Here you will find an adorable Easter Bunny with Springy Arms and Legs ideas for your kids. Not only is it super fun to create, but it also makes a great Easter Decoration. Find out more with the instructions that can be found below.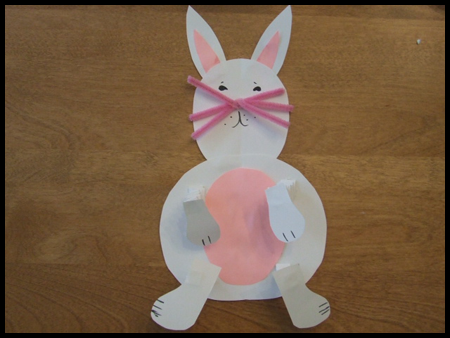 Springish Easter Bunny Craft for Kids : Easter Crafts for Your Children

If you like the way the above Easter Bunny with Springy Arms and Legs looks, then take a look at the easy instructions below to make one just like this with your child. Celebrating Easter can be a lot of fun when you have the right child-friendly activities. Have fun.
Or go back to the Easter Crafts Page to find a different craft.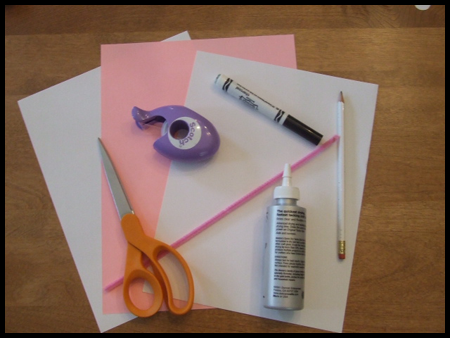 CRAFTS MATERIALS NEEDED
Glue
Scissors
Marker
Tape
Construction Paper
Pipe Cleaner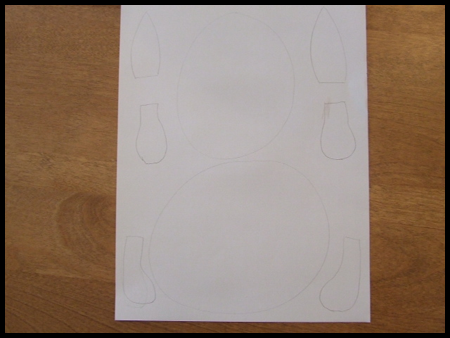 1. Draw a medium circle for the head of the bunny, a large circle for the body, two ears, two paws for arms, and two legs.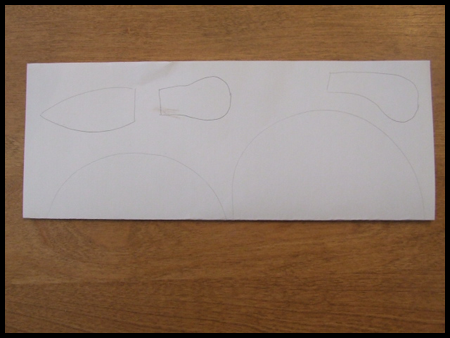 2. TIP: If you fold the paper in half and cut out your parts, you will have matching size pieces for the eats, arms and legs.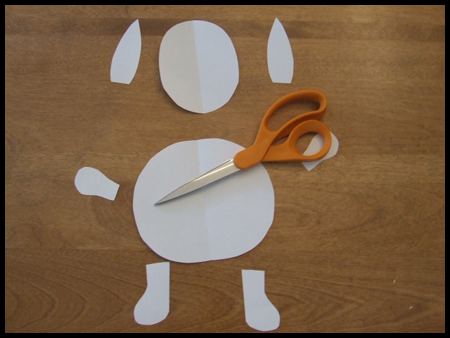 3. Now cut out all of the pieces as shown above.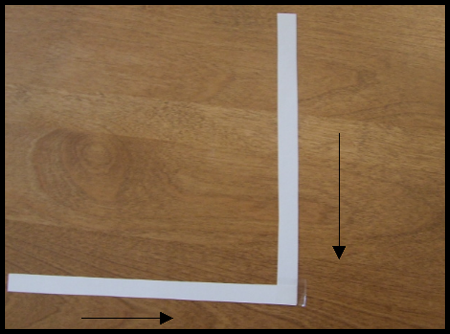 4. To make the paper springs, cut out 8 strips of ½ inch by 8 inch from the white construction paper. Tape two pieces together to form an 'L' shape. Fold one strip down over the other, then fold the other strip over the strip you just folded down.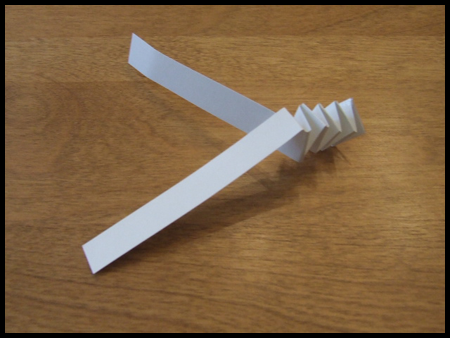 5. Continue to fold one strip over the other, creasing as you go.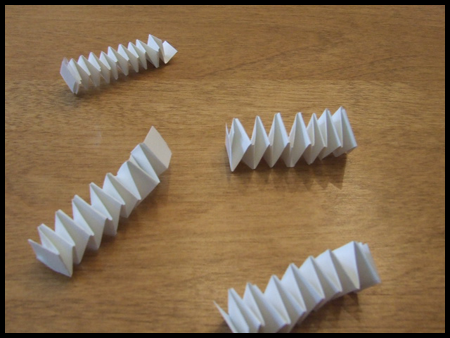 6. Make 4 springs, one for each arm, and leg.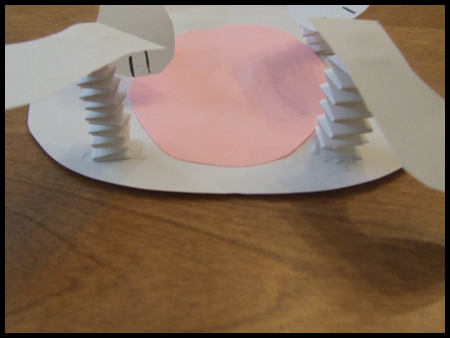 7. Assemble your bunny. Glue the ears to the back of the head (medium circle), glue the head to the body. Glue the springs to the body, then glue the arms and legs to the springs.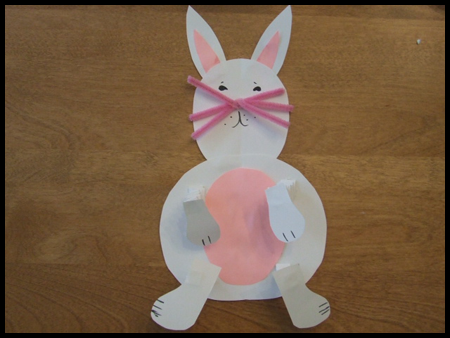 8. Cut the pip cleaner for whiskers, draw on the bunny's face.
EVEN MORE EASTER RELATED CRAFTS & ACTIVITIES & IDEAS
Easter Crafts & Activities for Kids Home Page
Easter Coloring Pages & Printouts
Easter Lambs Crafts Ideas for Kids
Easter Hats & Bonnets Crafts Activities for Kids
Easter Eggs & Egg Decoration Crafts Activities for Kids