Today I'm going to show you how to make a Piranha Plant from Super Mario Bros. with Perler Beads.  Piranha Plants  are large, carnivorous plants that eat anything in its vicinity.  Usually piranhas come out from warp pipes, but now they can also be found other places in the game as well.  If you have been making the other
Super Mario Bros. Characters out of Perler Beads
with me then this Piranha Plant is a necessary addition.  So, let's get started.
Check out our other Super Mario Bros. Perler Bead Crafts and other Perler Bead Crafts.
Materials Needed
Perler Beads and Board
Iron
Wax Paper
Below are printable templates for this craft.  You can choose to print off  a colored template or the black and white version.
Click on template image to make larger and to print.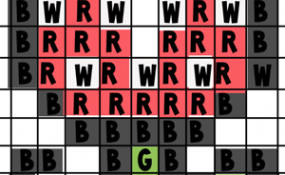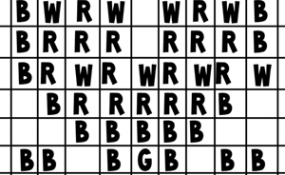 Step 1
Place your perler beads on the plate per the template given in this tutorial.  Then carefully hand your board to an adult in order for them to iron and set.
Step 2
Ask an adult to iron the first side on medium heat.  Place wax paper over the beads, then for 30 seconds, iron in a circular motion.  Let cool for a few minutes and then come back to it.
Step 3
After cooled…. turn plate over and take item off of plate.  Now adult can place wax paper over back side of item and iron this side for 30 seconds as well.
Step 4
This is the finished Piranha Plant.  Use our Warp Tube tutorial in order to finish making the Piranha Plant come out of the Warp Tube like in the game…
… like this.  Since my finished craft is a Mario Game Magnet Board… I placed magnets behind the plant and the tube.
And there you have it…. you just finished your Piranha Plant out of Perler Beads.  Now, make sure to check out our other Super Mario Bros. with Perler Beads crafts.  Make them all and have your very own Mushroom Kingdom.
Technorati Tags: Perler Bead Crafts, Perler Bead templates, Perler Bead Projects, Perler, Perler Beads, Super Mario, Super Mario Bros, Super Mario Crafts