Make an African Styled Art Kwanzaa Greeting Card to celebrate Kwanzaa this year. This card is very simple to make and just requires some paper , scissors and glue. The simple instructions for making this colorful Kwanzaa greeting card are as follows.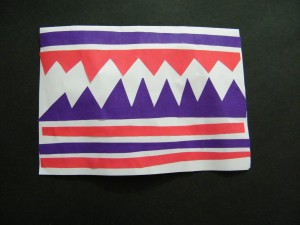 Kwanzaa Greeting Card Making Crafts for Kids
Craft materials required:
colored paper- choose two bright, vibrant colors
Thick card paper- white
Scissors
Glue
Step 1
Take a piece of thick card, the size you want, And fold it in half as shown.
Step 2
Cut out srtips of paper in both colors as shown.
Step 3
Cut out a strip of paper with jagged edges as shown. Do this in both colors.
Step 4
Arrange the paper strips in any arrangement you like to make a colorful Kwanzaa card.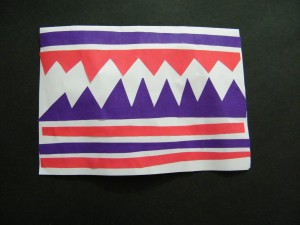 Technorati Tags: kwanzaa, kwanzaa cards, kwanzaa crafts, crafts for kwanzaa, kids kwanzaa crafts, greeting cards, cards, crafts for kids, african crafts, african american crafts