It's time for a very spooky craft.  We are about to make an opening and closing Halloween skull.  Halloween skulls are scary, but can be a little boring.  These clever Halloween skulls are different because they actually move…. and they are easy to make.
Check out our other Halloween Crafts.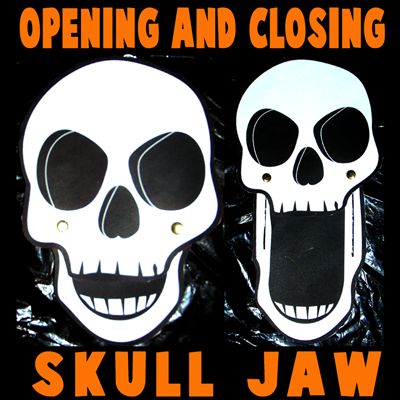 Materials Needed:
Card Stock or Cardboard
Scissors
Paper Fasteners
Follow the template below to make the two piece skull.
CLICK ON IMAGE TO OPEN IT UP BIGGER TO PRINT.
(or if you want to…learn how to draw the very same skull with my cartoon skull drawing tutorial.)
Step 1
Cut slits in jaw and holes in skull cheek bones.
Step 2
Put paper fastener in cheek bone hole and then thru slit in jaw slit.
Step 3
Close fasteners in back of skull.
Step 4
This is what the craft looks like with the jaw closed.
Step 5
This is what the craft looks like with the jaw opened…. CREEPY!!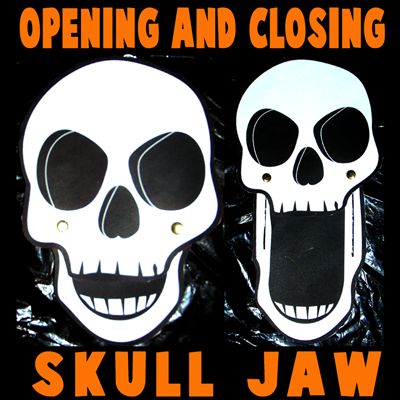 I told you the craft was easy!!  But, the ease of this craft does not take away from the fact that you have one scary and creepy opening and closing Halloween Skull.  Why not make a few and decorate your entire house.  Now THAT would be spooky.
Here is our video on How to Make an Opening & Closing Halloween Skull

Technorati Tags: Halloween, Halloween Crafts, Halloween Decorations, Halloween Decoration Crafts, Skulls, Skull Crafts