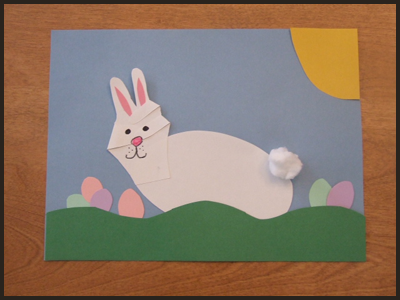 Easter is not so far away anymore so I thought that I would share with you an adorable Easter bunny craft for young children and preschoolers … even older children will enjoy it. With just a few craft materials that are probably already around your house, you will be able to make a cute Easter Bunny with your child's own handprints.  Not only will this be a fun arts and crafts activity, but it can also be a keepsake to keep forever. You will be surprised at how fast your little one's hands grow when you look back at past crafts activities. Have fun.
Easter Bunny Ears Craft for Kids : How to Make an Easter Bunny with Your Child's Handprints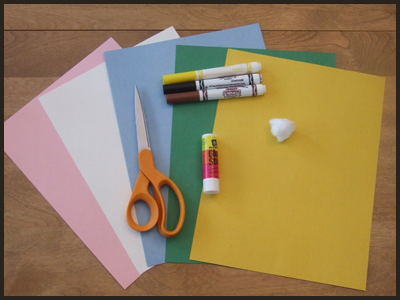 Gather all the Craft Supplies That You Will Need:
1. Construction paper, White, Pink, Green, Blue, Yellow
2. Scissors
3. Glue
4. Markers or crayons
5. Cotton ball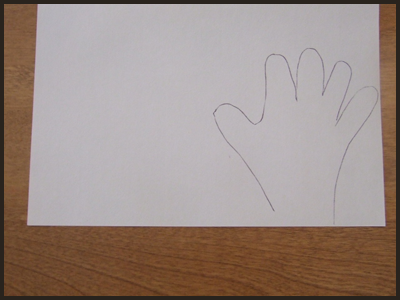 1 – Sit your son or daughter down at a table and then trace his hand on a clean piece of paper. Now cut out your child's hand onto a white piece of construction paper as shown in the picture above.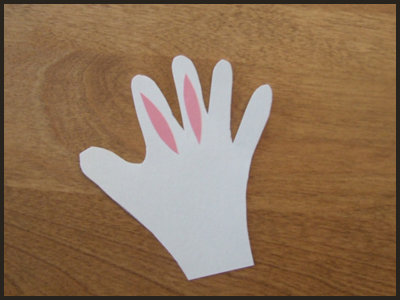 2 – Now, take out a piece of pink construction paper. Out of this pink piece of construction paper, cut out 2 "slivers" that fit into the first 2 fingers of the white handprint and then glue them  into place.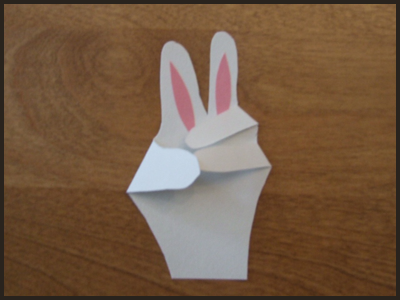 3 – The next step is to fold over the third and fourth fingers and the thumb and then glue them  into place.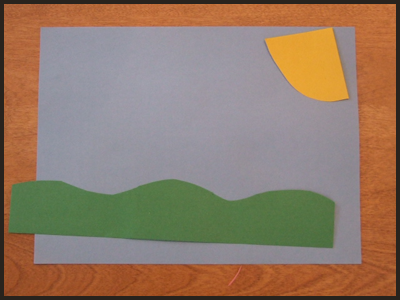 4 – Now cut the bottom of the green piece of paper and the corner of the yellow piece of paper to make the grass and the sun.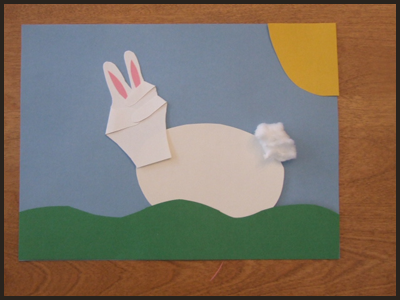 5 – Cut a white oval for the bunny's body. Then glue the hand as the bunny's head, and the cotton ball as the bunny's cottontail. Now you can glue the grass and sun into place.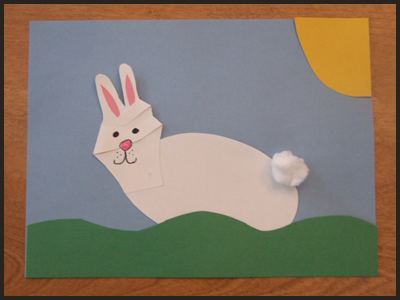 6 – Now that all of the above steps are complete you can draw a cute bunny face. You might have to wait if the bunny's face is still wet from the glue.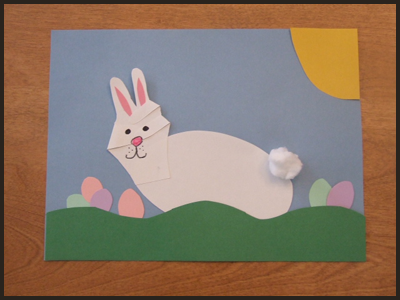 7 – You can add cut-out paper Easter eggs or other Easter themed decorations if you want!!
You are finished. Take a look at your child's masterpiece and enjoy. Happy Easter!
HERE ARE EVEN MORE EASTER CRAFTS
HERE ARE EVEN MORE EASTER BUNNY CRAFTS
Tip Junkie : Easter & Spring Craft Ideas
Gardner Family Times : Easter Craft
Easter Craft: Fun with Felt Easter Decorations
Easter Craft : Bunny Napkin Rings
Technorati Tags: easter crafts, easter bunny crafts, east craft for kids, easter craft ideas, easter craft projects, easter craft activities, bunny crafts, crafts, crafts for kids, arts and crafts, Easter activities