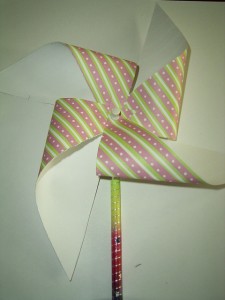 Easy Pinwheel Pencil Craft for Kids for Independence Day on July 4th
This article was written in the Spring, and as Fourth of July is tomorrow, I thought of pinwheels and how with red, white, and blue paper, they could be very festive on a hot fourth of July night. Although this article was intended for Spring, when the days are windier, I think it is a good thing that this article was pushed to Fourth of July, as I think your children will have a lot of fun using these pinwheels tomorrow night.
Pinwheels are such an easy craft.  I remember making them as a young child all the way back to kindergarten and I remember being really proud of my accomplishment as the wind spun it around and around on the walk home.
Today, I love making pinwheels with my kids because they get as much enjoyment out of it as I did.  They are very easy to use and they only require a few supplies that most people have in their homes or home offices.
To Celebrate fourth of July, just use paper that is red, white, and blue and make sure to keep these pinwheels away from any sparks created by sparklers or any other types of miniature fireworks items that kids use for fun. Have fun and Happy Fourth of July.
Pinwheel Pencil Craft for Kids: How to Make a Pinwheel Pencil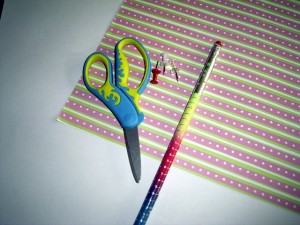 Gather all the Craft Supplies That You Will Need:
Scissors
Pencil with an eraser
Paper (I like to use a printed paper that has a print on one side but you can use any type of paper)
Pushpin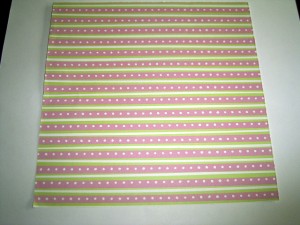 1 – Cut out a square of paper.  I use about 8 inch by 8 inch paper for this craft.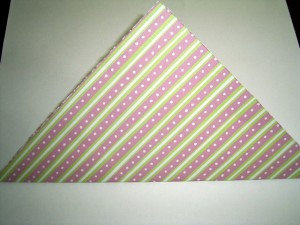 2 – Fold the paper in half on the diagonal line so you make a triangle.  Unfold so that the paper is creased.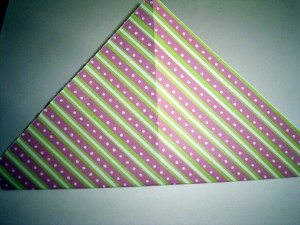 3 – Repeat the process with the other diagonal.  Unfold again.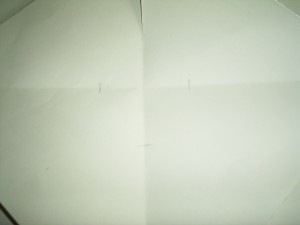 4 – With the printed paper facing down, mark a line on the crease with your pencil. The line should be a third of the way up from the center of the paper.  Do this on all four diagonal lines.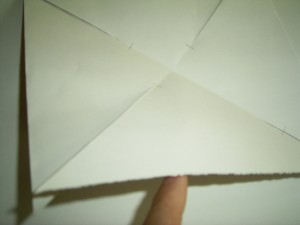 5 – Carefully cut the diagonal crease until your scissors reach the guideline.  Repeat on all four diagonals.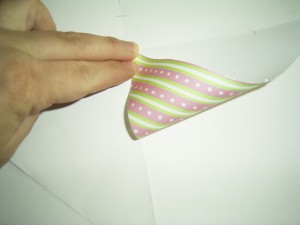 6 – Take on corner and fold it into the center of the paper.  It should form a loop and you shouldn't flatten it at all.  Leave it loose.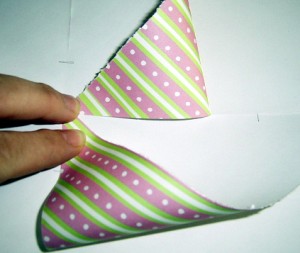 7 – Take the next corner, it should be every other corner, and bring that in the exact same way.
8 – Repeat the process until you have one loop, then one straight, then one loop, then one straight paper; forming a pinwheel.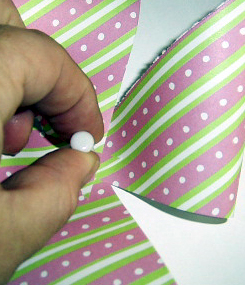 9 – Connect together in the center with a pushpin.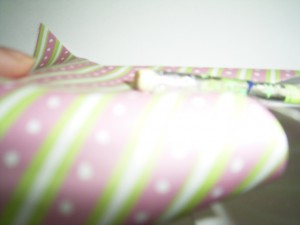 10 – Push the pin into the eraser on the tip of your pencil.
And that is all it takes to make a pinwheel.  Easy but with hours of fun and a few cute decoration for your pencil.
More Online Crafts for Kids That You Might Enjoy
Homemade Pinwheel Kids Craft – Kids love to make things move and work. Homemade Pinwheels are a fun children's activity to make and kids love to play with them.
Flower Pinwheels Craft for Kids – These simple pinwheels can be made for decorations, party favors, or just for fun. We made ours with colored card stock, but you might try cereal boxes, or you could use plain paper and let the kids draw or paint a design.
How to Make a Pinwheel – Easy and fun directions to Make a Pinwheel. Great summer fun for the kids and the printable paper included is great for Fourth of July, too!
Summer Crafts Pinwheel Craft – Pinwheels are a great activity for kids to make during the summers. The bright colors and spinning of the spiked disc is representative of the sun.
Easy-to-make Patriotic Pinwheels: Great craft to celebrate July 4th – What is it about a pinwheel that makes every child smile? Make these with your kids this weekend and use them in your Fourth of July celebration.
3 Kids Craft Ideas for Independence Day – There are many fun ways that you can craft the way to July 4. There are many things you can do to make this day truly extraordinary. If you are ready to celebrate, here are some ideas to consider craft. You can find full details about how to create them in the web or use your own creativity.
10 of the best fourth of July crafts – For US residents celebrating fourth of July – here are my picks for the best fourth of July crafts to get you in the patriotic mood.
Technorati Tags: pinwheel craft, pinwheels, pinwheel crafts, paper crafts, kids crafts, childrens crafts, printed paper crafts, pushin craft, fourth of july crafts, 4th of july crafts, july 4th crafts, independence day crafts, fourth of july crafts, fourth of july kids crafts