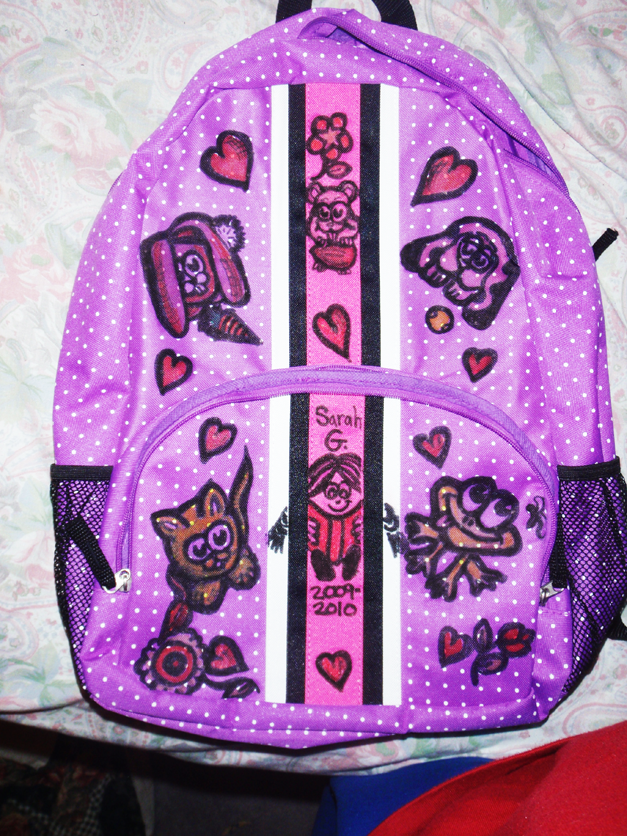 Personalize Your Backpacks by Drawing on and Decorating Your Book Bags with Sharpie Markers
My daughter, Sarah, wanted to make her school backpack to look extra special this year. As a Mom who loves to draw, I figured that I would put my talents to use and brainstorm with her to find out what sort of pictures I should draw on her backpack.You don't have to be a an artist to put together a personalized backpack, but if you or your child loves to draw, then this book bag decoration craft will be even more fun for you or your child.
Step 1 – Planning Stage
Being a very girly girl, Sarah wanted flowers, hears, and a lot of cute furry animals. I put a sketch together for her (as you can see below) and she loved what I put together for her book bag project. Before you draw on a your school book bag, take a scrap piece of paper and plan out your backpack's design.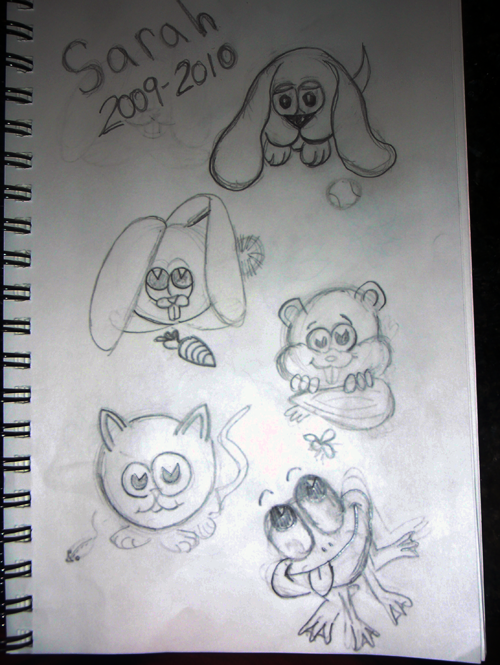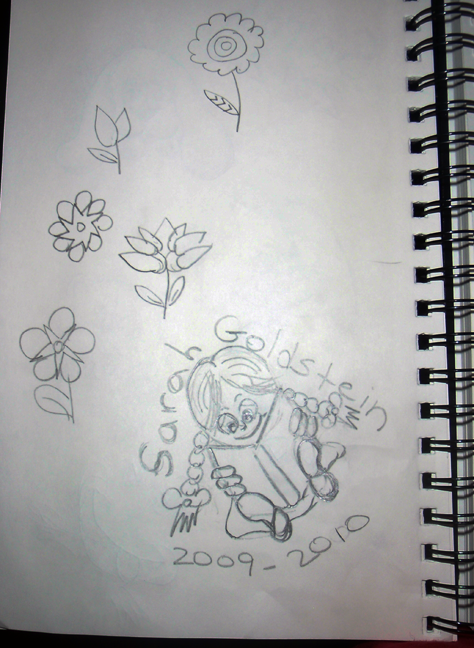 Crafts Materials Needed:
Book Bag / Back Pack (light-colored book bags work best)
Scrap Paper
Pencil
Eraser
Sharpie Markers (or Permanent Markers) or some sort of fabric paint
Step 2 – Pencil and Then Pen Draw Your Sketch onto Your Bag
Get your book bag out and draw your sketch onto the bag in PENCIL FIRST. When you are sure that you like the way your design looks, then you can use a black sharpie to draw out the lines permanently. The thicker and darker the lines are drawn, the sharper the design will look. Take a look at Marvel Comics to see what I mean.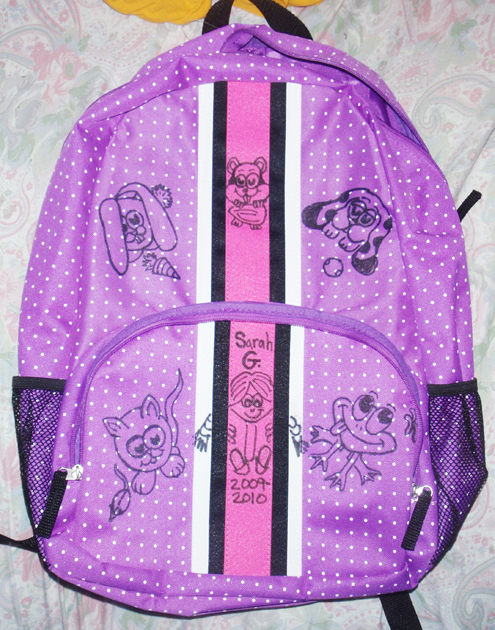 Step 3 – Color in Your Designs on Your School BackPack
Now the fun part, either use fabric paint or colored Sharpie Markers to color in your designs. Have fun. You can darken the black outlines and make them thicker to make each illustration stand out more.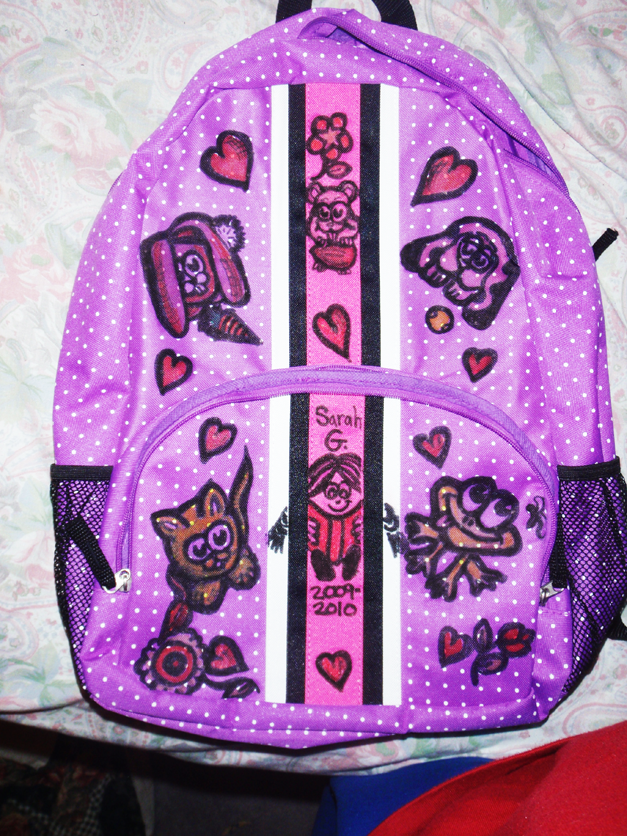 Also Visit Next Week's Post – How to Personalize Your Child's Backpack by Painting and Drawing on The Bag
Here are More School Book Bags Crafts
Decorate Your Binders and Notebooks Crafts
Make or Decorate Bulletin Boards / Tack Boards / Cork Boards
School Work Organization and Homework Organizers Crafts
How to Make and Decorate School Book Covers Crafts
Technorati Tags: back to school crafts, back to school, back to school activities, backpack crafts, back pack crafts, book bag crafts, school crafts, decorate backpacks, decorate book bags