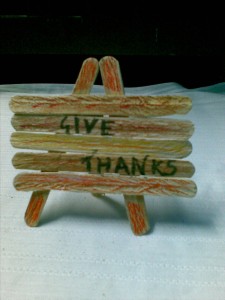 Thanksgiving Popsicle Sticks Decorational Centerpiece or Place Setting Card Craft for Kids
Popsicle sticks (aka crafts sticks or ice cream sticks) are easy to find. You can either save them up after eating popsicles or buy some  from a craft store. Popsicle sticks are great for different crafts. Today we are going to share an idea for making a 'Happy Thanksgiving' Dinner Table Centerpiece or to use for each guest's place setting card. Below you will find instructions for this Thanksgiving table decoration
Materials required:
Ice cream sticks
Craft glue
Markers, crayons
Cellotape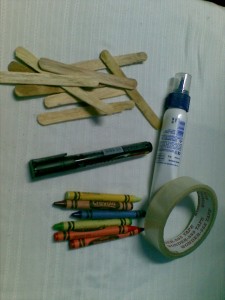 Step 1
Arrange two sticks as shown and apply glue on both sticks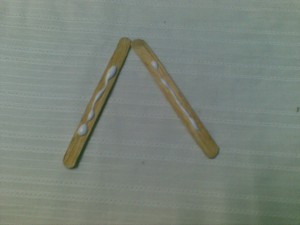 Step 2
Arrange more sticks as shown, and allow to dry for at least half an hour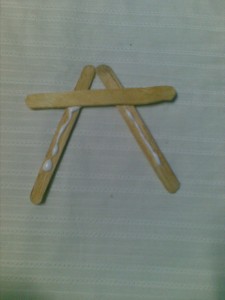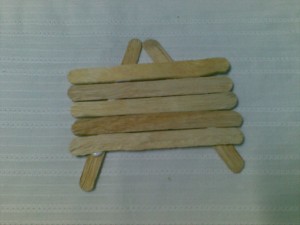 Step 3
When dry to the extent that none of the sticks move, turn it around. Write text with a marker and decorate with crayons, markers or paint.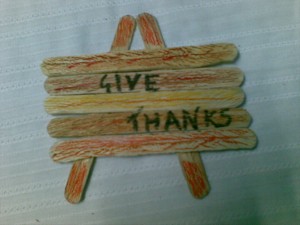 Step 4
Take another ice cream stick and break it into half.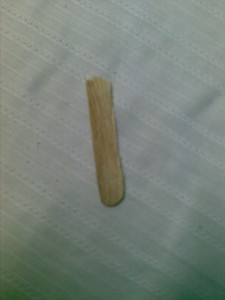 Step 5
Attach it to the back as shown with strong cellotape ( transparent tape will look better- I used black tape so that it will show better in the pictures). Make sure the flat part of the stick is towards the bottom.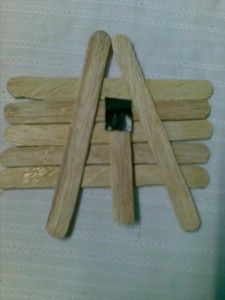 Step 6
Prop it up to stand as shown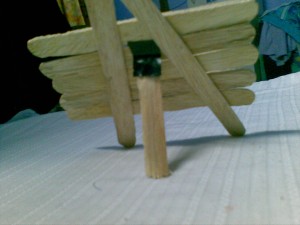 Finished Thanksgiving Decorational Place Settings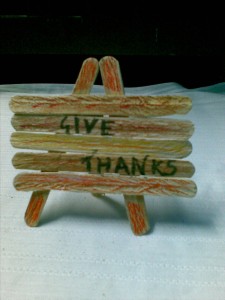 Place it in a place where your hand made banner can greet your guests
MORE THANKSGIVING ARTS AND CRAFTS IDEAS BELOW
It is almost Thanksgiving time so check out our Thanksgiving Coloring Pages & Thanksgiving Crafts for Kids Page to find some great turkey and thanks-giving crafts project ideas for kids to celebrate Thanksgiving such as
Autumn / Fall Crafts ..
Cornucopia Crafts..
Indian Corn Crafts ..
Pilgrim Crafts ..
Preschoolers & Toddlers Thanksgiving Crafts ..
Scarecrow Crafts ..
Thanksgiving Coloring Pages & Printouts ..
Thanksgiving Decorations Crafts ..
Thanksgiving Table Decorations Crafts ..
Thanksgiving Turkey Crafts ..
Thanksgiving Worksheets & Printouts
Technorati Tags: thanksgiving crafts, thanksgiving table crafts, thanksgiving, thanksgiving crafts for kids, thanksgiving activities for kids, thanksgiving decoration crafts, thanksgiving table decorations, thanksgiving centerpiece crafts, thanksgiving place setting crafts, crafts, arts and crafts, arts & crafts, arts and crafts for kids