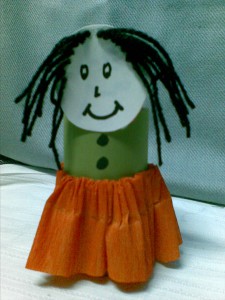 Napkin Holder Doll for Thanksgiving Dinner Table Decorations Crafts Idea for Kids
This pretty doll will hold your napkins or cutlery for you at thanksgiving dinner. Today we are going to share an idea for making a 'Happy Thanksgiving' Dinner Table Napkins or Silverware Holder to use  as a decoration at your Thanksgiving dinner table. Below you will find instructions for this Thanksgiving table decoration.
Materials required:
Crepe paper
Toilet paper roll
Colored paper
Marker
Yarn- black
Thick white paper
Some thread/ twine
Cut out a piece of clored paper thats wider than half the length of the toilet paper roll and long enough to go around the roll once. Roll it around the roll and stick with glue.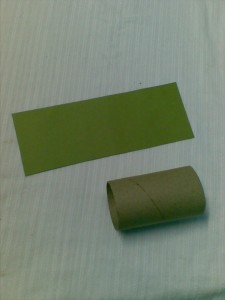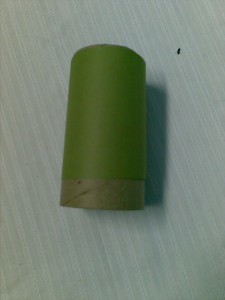 Step 1
Cut a circle on white card for the head.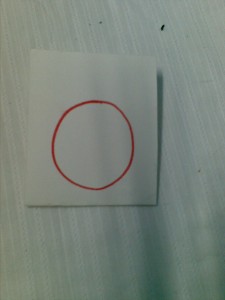 Step 2
Cut yarn into pieces as shown. Use glue to fix them to the top of the face like hair.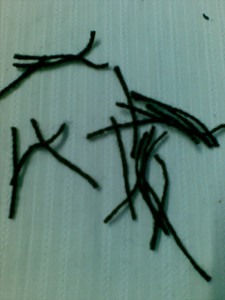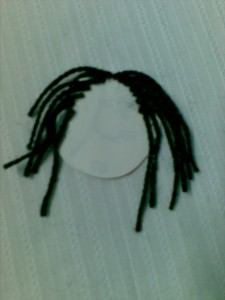 Step 3
Cut out a long piece of crepe paper. Make sure the natural creases of the paper are the same as shown in the picture. This paper shoudd be a little less than half the width of the roll and should go around the roll at least twice.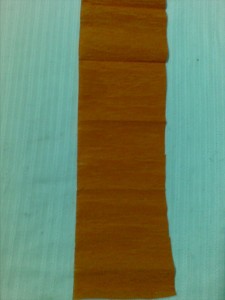 Step 4
Make a fold about one inch from the edge as shown.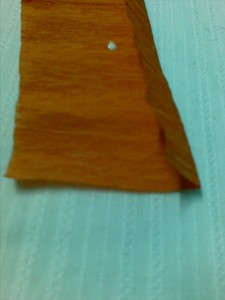 Step 5
Apply glue to the edge of the paper only as shown.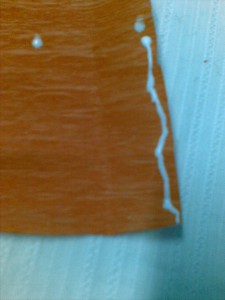 Step 6
Place thread or twine along the fold. Fold the edge over it.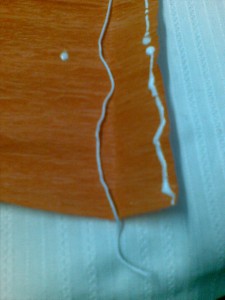 Step 7
Pull the thread to make the skirt fold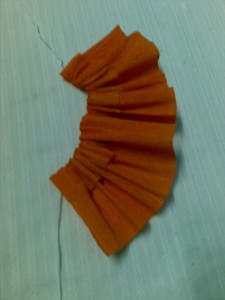 Step 8
Tie the skirt around the roll as shown. in the back, pull the edges together and glue as shown.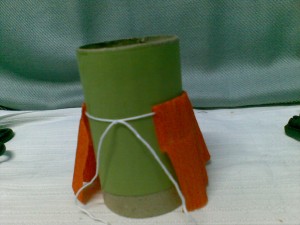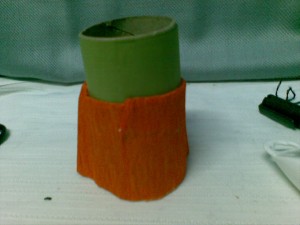 Step 9
Draw buttons on the dress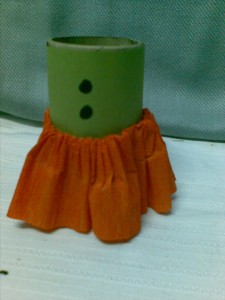 Step 10
Fix the head. Add eyes, nose and a wide smile.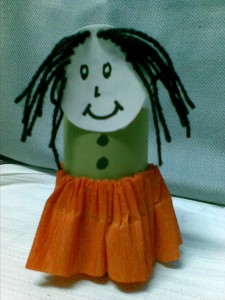 Step 11
Your doll is ready. You can use the inside of the doll to store napkins or cutlery.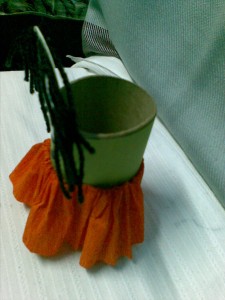 MORE THANKSGIVING ARTS AND CRAFTS IDEAS BELOW
It is almost Thanksgiving time so check out our Thanksgiving Coloring Pages & Thanksgiving Crafts for Kids Page to find some great turkey and thanks-giving crafts project ideas for kids to celebrate Thanksgiving such as
Autumn / Fall Crafts ..
Cornucopia Crafts..
Indian Corn Crafts ..
Pilgrim Crafts ..
Preschoolers & Toddlers Thanksgiving Crafts ..
Scarecrow Crafts ..
Thanksgiving Coloring Pages & Printouts ..
Thanksgiving Decorations Crafts ..
Thanksgiving Table Decorations Crafts ..
Thanksgiving Turkey Crafts ..
Thanksgiving Worksheets & Printouts
Technorati Tags: napkins holder crafts, cutlery holder crafts, silverware holder crafts, , doll crafts, toilet paper roll crafts, thanksgiving crafts, thanksgiving table crafts, thanksgiving, thanksgiving crafts for kids, thanksgiving activities for kids, thanksgiving decoration crafts, thanksgiving table decorations, thanksgiving centerpiece crafts, thanksgiving place setting crafts, crafts, arts and crafts, arts & crafts, arts and crafts for kids