Make this beautiful branch full of flowers picture for your Mom, Aunt, or Grandma this Mother's Day. This picture of a bunch of flowers looks much harder to make than it actually is. All you will need to make this beautiful piece of art is some colored paper, scissors and glue….oh, and lots of Love.
How to Make a Bunch of Flowers as a Gift for Mom on Mother's Day with this Arts and Crafts Activity for Kids
Craft materials required:
Thick colored paper
Scissors
Glue
Markers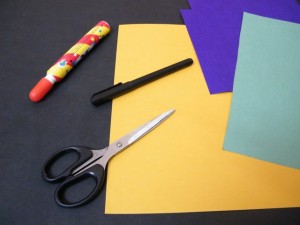 Step 1
On a thick colored paper, draw a branch as shown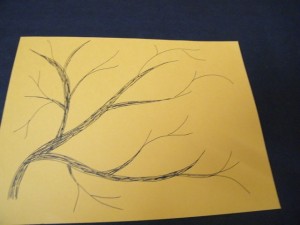 Step 2
Cut a small square of colored paper about the size of the flower that you want
Step 3
Fold it twice to make a smaller square
Step 4
Draw out a heart shape as shown in the corner of the square where the fold is.
Step 5
Open it out to get a flower as shown.
Step 6
Fold the flower in the center as shown, fold again between the other two petals similarly.
Step 7
Press all the folds toward the inside as shown
Step 8
Take a green square of paper and fold into two
Step 9
Draw out half a leaf as shown.
Step 10
Cut it out.
Step 11
Fold one edge
Step 12
Glue it as shown. Apply glue on the center of the flower and on the folded part of the leaf.
Now you have a beautiful flower tree creation to give to your Mom for Mother's Day. She will love it, guaranteed!!!
Technorati Tags: make flowers, making flowers, how to make flowers, flower crafts, make flower picture, making flower picture, flower art, crafts for girls, crafts for kids, mothers day gifts, make mothers day gifts, mothers day, mothers day crafts, gifts for mom, make gifts for mom, box crafts, making boxes