The other day I showed you how to make a Mosaic Pacman pixelated picture from tiles.  Today I will continue the Pacman craft fun by showing you how to make a mosaic red ghost from Pacman pixelated picture.  You know you can't have a Pacman without having at least one ghost for Pacman to have fun with….. he just wouldn't know what to do.  "Chomp, chomp, chomp."
Click here for more mosaic tutorials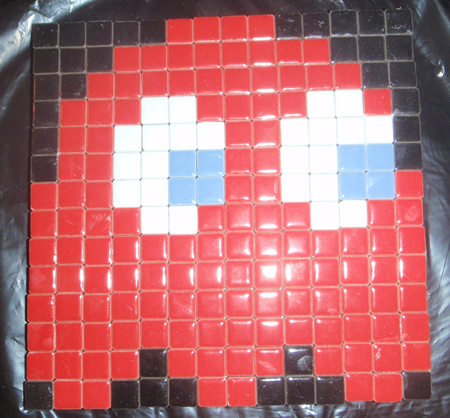 Materials Needed:
Glue
Cardboard or Wood
Tiles or Cut up Squares from Paper or Foam
Here is a pattern for you to print or just look at while you are making your Mosaic Red Ghost.
Keep in mind that the surrounding area in this pattern can be any color….. I just happened to use black.
Step 1
Put glue on first tile.
Step 2
Place square firmly on cardboard or wood.
Step 3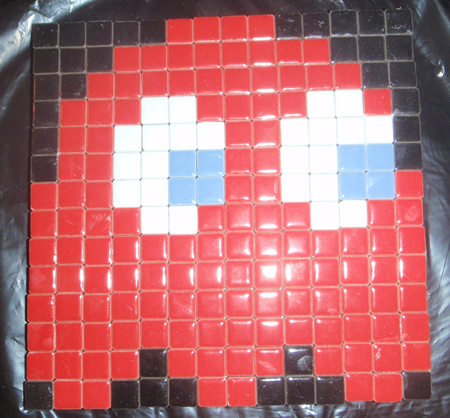 Place a heavy book on top of your mosaic craft overnight to make sure that the tiles are glued fast.  After that, make sure to place your mosaic red ghost craft with the Pacman craft and see who wins the battle this time around.  "Chomp, chomp, chomp."
Technorati Tags: pacman, pacman ghost, pacman picture, pacman art, pacman craft, pixelated pacman, mosaic pacman, tiled pacman, ghost crafts, ghost art, pixelated ghost