Space Invaders was my absolute favorite arcade game to play back in the 80's.  I use to beg my dad to give me quarters to play Space Invaders…. I could spend hours in front of that game.  Today I will show you how to make a Space Invaders pixelated picture from Tiles.  I hope you have as much fun making the craft as I did playing the game.
Click here for more mosaic tutorials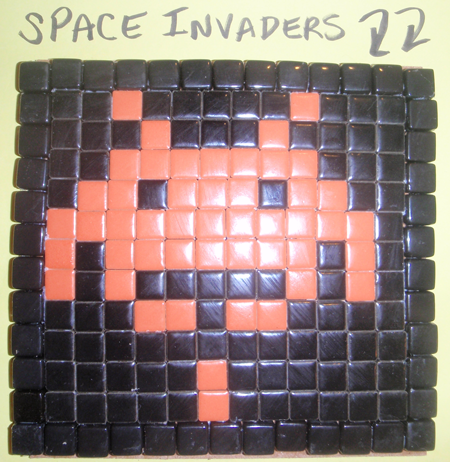 Materials Needed:
Glue
Cardboard or Wood
Tiles or Cut up Squares from Paper or Foam
Here is a pattern for you to print or just look at while you are making your Mosaic Space Invaders Picture.
Step 1
Put glue on first tile.
Step 2
Place square firmly on cardboard or wood.
Step 3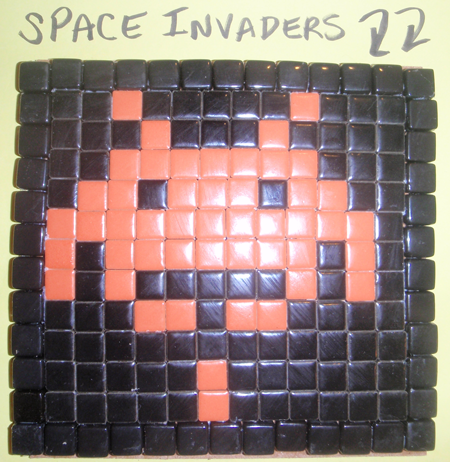 Any child will love putting this mosaic Space Invaders pixelated picture craft together.  But, more than that they will love hanging it proudly for all to check out.
Technorati Tags: space invaders, space invaders picture, space invaders art, pixelated space invaders, mosaic space invaders, tiled space invaders