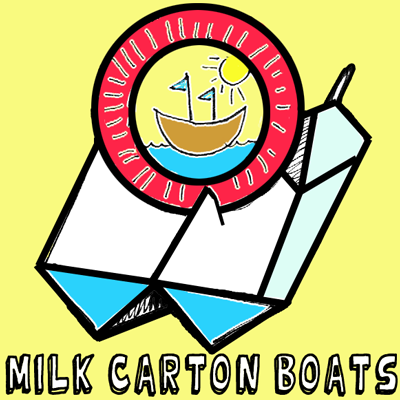 Fall is a great time to play with boats in the water.  There is a nice crisp breeze in the air perfect for giving the boats the momentum to go.  Don't have a boat?  No problem.  Today I'm going to show you how to make a Boat out of a milk carton and a paper plate.  The craft is an easy one…. perfect for kids of any age.  So, grab a pair of scissors, a milk carton and a paper plate and let's get started.
Materials Needed
Milk Carton
Paper Plate
Scissors
Step 1
Clean out a milk carton… then cut the milk carton on a diagonal.
Step 2
Cut a slit in the milk carton.
Step 3
Decorate a paper plate to be a beautiful sail and then place it in the slit you made.
Now, your boat is ready to set sail.  Take your boat to the bathtub, pool or pond and send your boat craft on it's way.  It'll be so much fun!!
Technorati Tags: boats, boat crafts, homemade boat, milk carton crafts, paper plate crafts, how to make a boat