Vampire Bats are SPOOKY!!  And, this Vampire Bat is no exception.  In this post I'm going to show you how to make a Vampire Bat out of a juice box.  In just a few steps you can make this fun and festive juice box Vampire Bat.
Check out our other Halloween Crafts.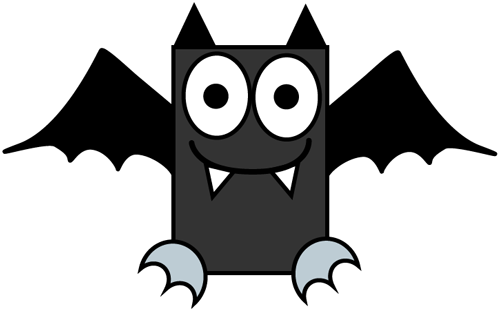 Materials Needed:
Juice Box
Black Paper
Printer
Glue
Scissors
Follow the template below to make the vampire parts.
CLICK ON IMAGE TO OPEN IT UP BIGGER TO PRINT.
Step 1
Cover a juice box with black paper.  Glue it down.
Step 2
Print out template… cut out the Vampire parts.
Step 3
Glue pieces on to juice box.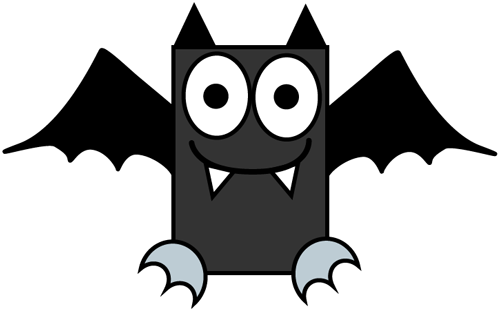 There you go…. you did it.   How did your Halloween juice box Vampire Bat turn out?  Let me know in the comments below.  I'd love to hear about it.  And, remember to keep an eye out for more Halloween Crafts as it gets closer to Halloween.
Technorati Tags: Halloween, Halloween Crafts, Halloween Decorations, Halloween Decoration Crafts, Bats, Bat Crafts, Vampire Bats, Vampire Bat Crafts, juice boxes, juice box crafts