Home > Arts and Crafts Projects for Kids > New Year Crafts Projects Ideas for your Kids
NEW YEAR CRAFTS FOR KIDS: Ideas for New Years Eve Arts and Crafts Projects & Activities for teens, children, and preschoolers
Below you will find New Year Crafts Projects Ideas for your Kids. Find out how to make your own New Years Eve Crafts Activities with easy arts and crafts projects with with the following decorations, instructions, patterns, and activities for teens, children, and preschoolers
Moving Hands Clock to Count Down to New Years Day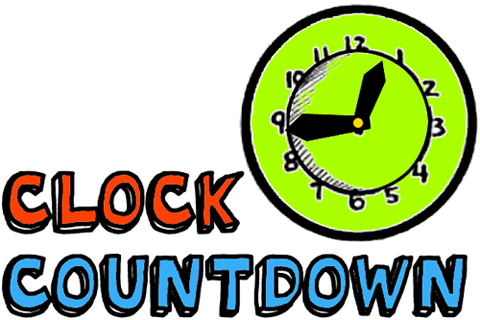 Since most kids can't stay up until 12 midnight to celebrate New Years...you can have them make a special Countdown Clock so they can experience the excitement of the holiday. These are fun to do and—best of all—can really be helpful in teaching the young ones how to tell time. Use any size paper plate that happens to be on hand. Take a pencil and lightly mark the numbers around the face, indicating the proper place for them. Then the children have a guide to follow and can put the numbers in in crayon and color a light border around the plate. Cut hands out of cardboard or colored construction paper—cutting one slightly longer than the other. Fasten them to the center of your clock with a metal paper fastener. Fasten them loosely and then the hands can be moved easily.Puncture a small hole at the top and run a ribbon through it so the clock may be hung on the wall. You can have a celebration when the clock hits 8 or 9 or whenever the child's bedtime is. Have fun! You Might Enjoy Our Other New Years Crafts

Making a New Years Memory Accordion Pocket Book to Hold Precious Memories - You can use this special fold-up, accordion pocketed book to hold all the memories of this year or next year … and then you can put it away as if it were a time capsule. Then you can try not to look at it for 10 years. You will be surprised at how much you have changed in that amount of time. Have fun.

Make a Party Hat - Celebrate in style by making your very own party hats.

How to Make a Confetti Blowing Pipe to Celebrate Festivities and Parties for New Years Eve - Tomorrow is New Years Eve so it is time to party (partaaaaaaaaaaaay). So how about making a toy confetti pipe to make cool little fireworks to celebrate the upcoming New Year. We will show you how to do this with the easy illustrated steps below. Have fun.

Make a New Years Eve Mask - Wear a New Years Eve Mask as if You were at a Fancy New Years Ball.
Making Party Masks - This is a very elegant party mask to make for masquerade parties where you have to hide your identity but still look good at the same time.

Making New Years Eve Party Horns - Learn how to make this New Years Eve Party Horn with an old cardboard paper towel tube.

Secret Book of New Years Resolutions - This is a fun book to make with friends and family. Every page is sealed until the following year....find out how to make it too.

Ideas for New Years Eve Party Hats - Learn how to make some pretty cool party hats for New Years Eve Celebrations.

Make Paper New Years Earrings - This craft isn't as complicated as it sounds…. the earrings are actually made out of paper that is decorated by you. You can use your imagination to decorate the earrings however you see fit.

Tin Lids Noisemakers for New Years Eve - Make these handmade noisemakers that beat on 2 tin lids to make lots of noise on New Years Eve or on other celebratory events.

Use Forever Calendar with Printable Paper Foldable Boxes - This is an awesome craft ... print out the templates, then fold up. The base is made up from popsicle sticks.

Jar Time Capsules - It is fun to make a time capsule to celebrate New Years.

New Years Resolution Reminders - Learn how to make the following New Years Resolution Reminder with cloth, textile paint, needle and thread, scissors, cotton pads, beads, and 9 paper clips.
You Might Also Be Interested in
Make New Year Ball Dropping Crafts
Make New Year Cards & Invitations
Make Noisemakers for New Years Eve