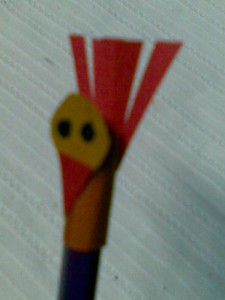 Thanksgiving Turkey Pencil Topper Crafts Project for Kids
Here's a great idea to celebrate thanksgiving at school- a turkey on the top of your pencil…a Turkey pencil topper craft for kids!! This craft is really easy to make and will surprise your teacher and your friends.
Materials required: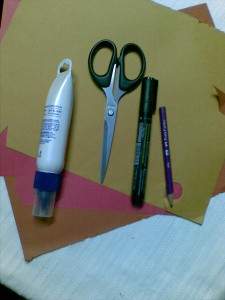 Coloured paper ( thicker paper works better)- Red, mustard, brown
White paper
A pencil
Scizzors
Glue
Marker
Step 1
Cut out a piece of paper about 1 inch by 1 inch and roll it around the pencil. Apply glue on the end of the paper and roll, so that the paper sticks on itself to form a cylinder.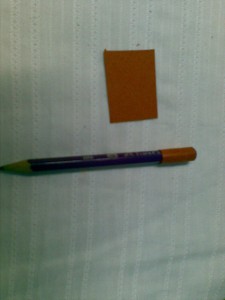 Step 2
Pull your cylinder out. Cut out a small circle in a different color as shown.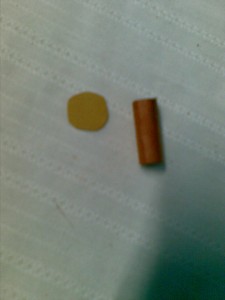 Step 3
Stick the circle on the cylinder as shown. Draw eyes. Now put it back on the pencil .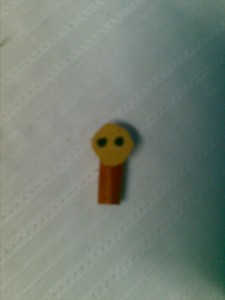 Step 4
Cut out a shape as shown. Draw lines as shown with a pencil. Cut along those lines. This will be the turkey's feathers.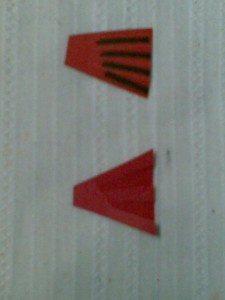 Step 5
Stick the turkey's feathers behind the cylinder. Bend the strips of paper forward and backward alternatively as shown.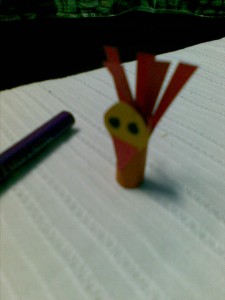 Step 6
Your turkey is now ready. Place your pencil in your bag and get ready for school!!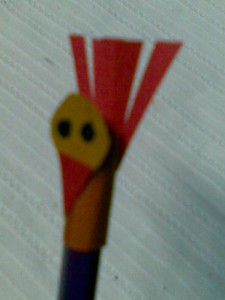 MORE THANKSGIVING ARTS AND CRAFTS IDEAS BELOW
It is almost Thanksgiving time so check out our Thanksgiving Coloring Pages & Thanksgiving Crafts for Kids Page to find some great turkey and thanks-giving crafts project ideas for kids to celebrate Thanksgiving such as
Autumn / Fall Crafts ..
Cornucopia Crafts..
Indian Corn Crafts ..
Pilgrim Crafts ..
Preschoolers & Toddlers Thanksgiving Crafts ..
Scarecrow Crafts ..
Thanksgiving Coloring Pages & Printouts ..
Thanksgiving Decorations Crafts ..
Thanksgiving Table Decorations Crafts ..
Thanksgiving Turkey Crafts ..
Thanksgiving Worksheets & Printouts
Technorati Tags: pencil topper crafts, pencil crafts, turkey crafts, crafts with turkeys, thanksgiving crafts, thanksgiving pencil crafts, thanksgiving, thanksgiving crafts for kids, thanksgiving activities for kids, thanksgiving decoration crafts,   crafts, arts and crafts, arts & crafts, arts and crafts for kids