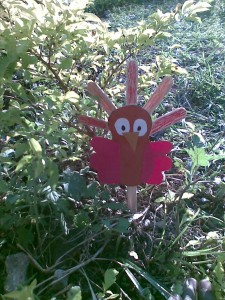 Turkey Plant Poke Garden Thanksgiving Crafts Activity for Kids
Plant pokes are a great way to brighten up and decorate plants in your house and gardens in your backyard. Now that Thanksgiving is getting closer, how about we make a Thanksgiving Turkey Plant Poke to decorate your garden. This turkey plant poke is easy to make and lots of fun to look at. Easy directions for this crafts project follow below.
Materials required:
Scissors
Glue
Thick colored paper- yellow, mustard, red
Popsicle sticks
Crayons
A plant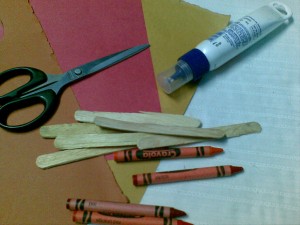 Step 1
On a piece of paper, draw a large circle and a smaller cirle as shown. Then draw around both the circles as shown.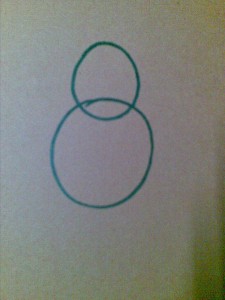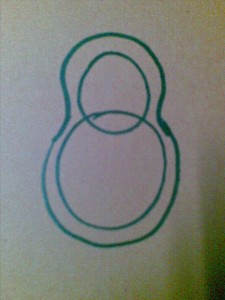 Step 2
Cut out two pieces of the second shape you drew. Stick an ice cream stick on one as shown.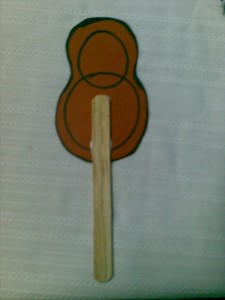 Step 3
Break a few ice cream sticks into 2.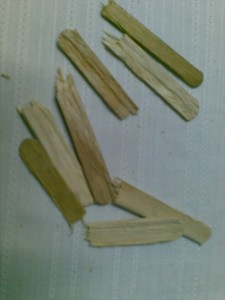 Step 4
Arrange them and stick them as shown in the picture.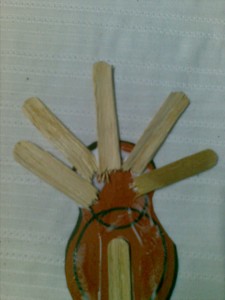 Step 5
Stick the second shape on top of the ice cream stick so that the ice cream stick is between the two shapes which are glued together.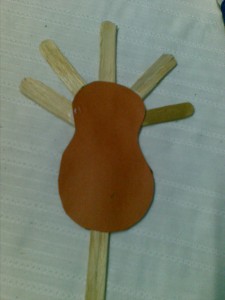 Step 6
Now cut out 4 shapes of the exact same size as shown. These will be the wings.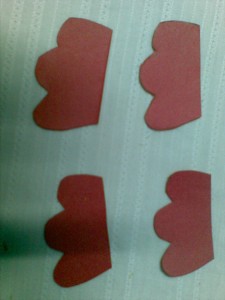 Step 7
Stick a wing as shown.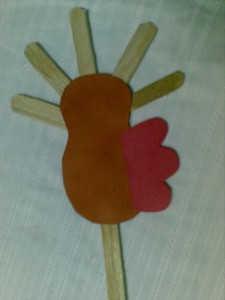 Step 8
Now, turn it over and stick a second wing exactly over the first one as shown.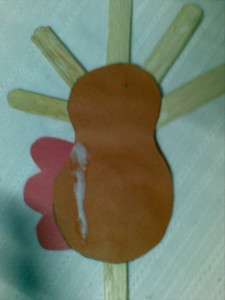 Step 9
Add all 4 wings in this manner. Cut out white paper for the eyes and red paper for the beak and glue it as shown on both sides.
Color the sticks on top with crayons.
Your plant poke will look like this on both sides.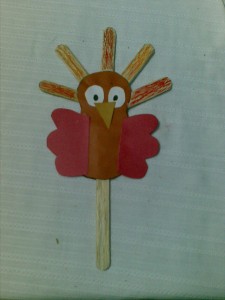 Step 10
Insert it into the soil next to a  plant.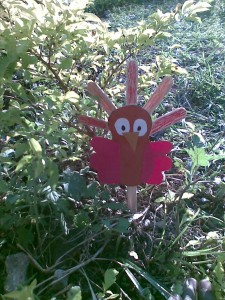 MORE THANKSGIVING ARTS AND CRAFTS IDEAS BELOW
It is almost Thanksgiving time so check out our Thanksgiving Coloring Pages & Thanksgiving Crafts for Kids Page to find some great turkey and thanks-giving crafts project ideas for kids to celebrate Thanksgiving such as
Autumn / Fall Crafts ..
Cornucopia Crafts..
Indian Corn Crafts ..
Pilgrim Crafts ..
Preschoolers & Toddlers Thanksgiving Crafts ..
Scarecrow Crafts ..
Thanksgiving Coloring Pages & Printouts ..
Thanksgiving Decorations Crafts ..
Thanksgiving Table Decorations Crafts ..
Thanksgiving Turkey Crafts ..
Thanksgiving Worksheets & Printouts
Technorati Tags: thanksgiving crafts, thanksgiving table crafts, thanksgiving, thanksgiving crafts for kids, thanksgiving activities for kids, thanksgiving decoration crafts, plant pokes, thanksgiving plant pokes, turkey pokes,   thanksgiving plant decorations, thanksgiving garden decorations, turkey crafts, crafts with turkeys, crafts, arts and crafts, arts & crafts, arts and crafts for kids