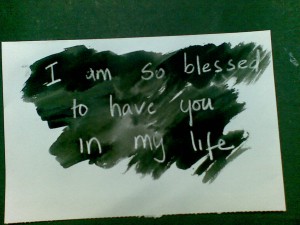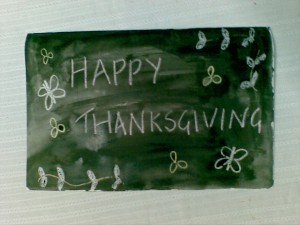 Wax Painting Thanksgiving Cards Arts and Crafts Activity for Children
Make a special thanksgiving card for your friend with wax crayons and paint. You can even add a secret message that no one else can see!! Below you will find instructions for this Thanksgiving Greeting Card Craft.
Materials required:
White card paper
Black poster paint
Wax crayons- light shades, including white
Paintbrush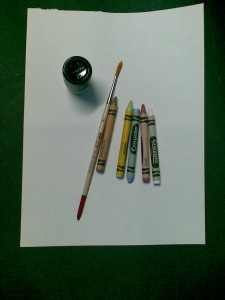 Step 1
Fold a piece of card as shown in the picture.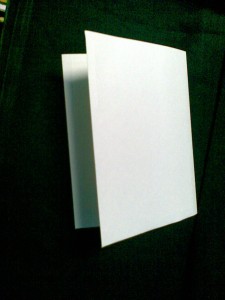 Step 2
Use the wax crayons to draw designs or write any text you like.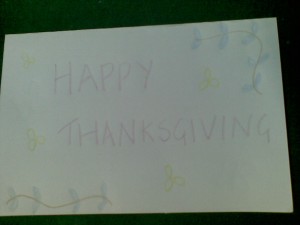 Step 3
Now take some dilute poster paint on your paintbrush and paint over it to reveal your designs.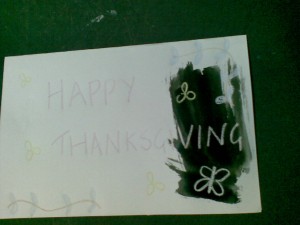 Step 4
Make sure you paint the whole card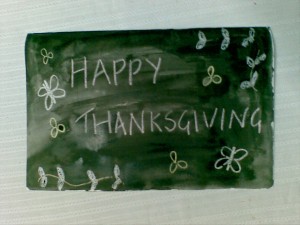 Step 5
You can write a special  message for your friend with white wax crayon. Tell your friend to use the same technique to read the message.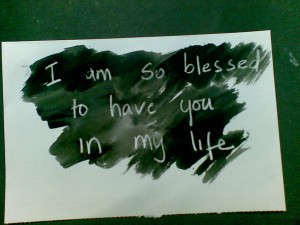 MORE THANKSGIVING ARTS AND CRAFTS IDEAS BELOW
It is almost Thanksgiving time so check out our Thanksgiving Coloring Pages & Thanksgiving Crafts for Kids Page to find some great turkey and thanks-giving crafts project ideas for kids to celebrate Thanksgiving such as
Autumn / Fall Crafts ..
Cornucopia Crafts..
Indian Corn Crafts ..
Pilgrim Crafts ..
Preschoolers & Toddlers Thanksgiving Crafts ..
Scarecrow Crafts ..
Thanksgiving Coloring Pages & Printouts ..
Thanksgiving Decorations Crafts ..
Thanksgiving Table Decorations Crafts ..
Thanksgiving Turkey Crafts ..
Thanksgiving Worksheets & Printouts
Technorati Tags: wax painting crafts, wax crafts, invisible messages, painting crafts, greeting card crafts, thanksgiving cards crafts, thanksgiving crafts, thanksgiving table crafts, thanksgiving, thanksgiving crafts for kids, thanksgiving activities for kids, crafts, arts and crafts, arts & crafts, arts and crafts for kids