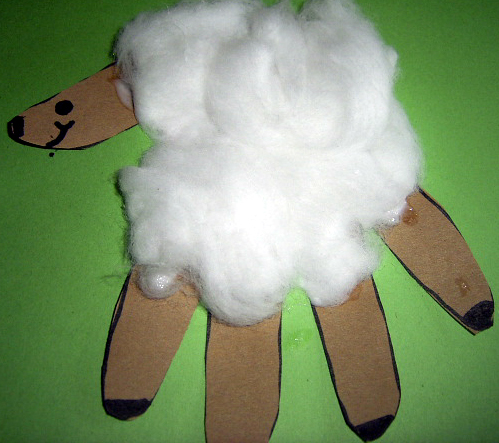 Make Spring Handprints Lambs for Easter or Spring : Preschoolers and Kids Craft
One thing that I have always loved as a parent is handprints.  There have been days where I have winced at having to wash them from the walls, partly because they are there and partly because I am taking them off, but I always seem to lovingly place my own hand over top of them as though I might remember them through touch.  It has been this way ever since my children were babies.  The first thing I did was count all the little fingers on their small hands and since that day I have continued to count them over and over again.  Of course, I need to do it discreetly now so I'm not "bothering" my children.
Since I am so in love with little handprints, I enjoy doing crafts where I can capture my children's handprints once again for posterity reason. This craft, handprint lamb, is a great way to capture a handprint but it also adds a touch of spring to your crafts and gives your child a new way to use his hands.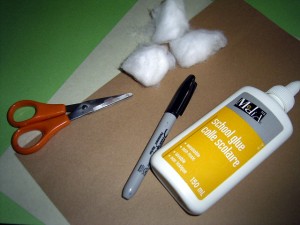 Gather all the materials you need:
Brown, White or Black Construction Paper (Or if you want to create a colorful lamb, use any brightly colored construction paper.)
Black Marker
Cotton Balls
Your Child's Hand
White Glue
Step 1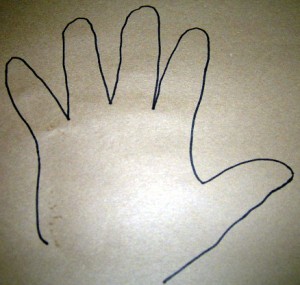 1.  Have your child place his hand on the construction paper and either help him or have him trace it out onto the paper.
Step 2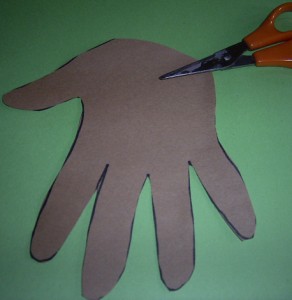 2.  Cut out the handprint.  For older children, this is an excellent activity to build up their cutting skills.
Step 3
3.  Flip the hand over so the fingers are facing down.  The fingers are the legs of the lamb and the thumb is the head so make sure that the hand is spread out when you do trace it.
Step 4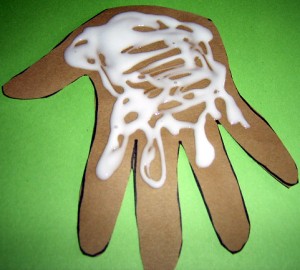 4.  Cover the palm of the hand, and part of the legs with white glue.
Step 5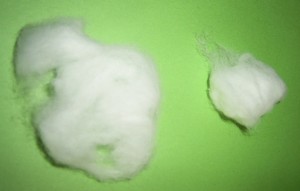 5.  Pull the cotton ball so it becomes billowy, like soft wool or a fluffy cloud.
Step 6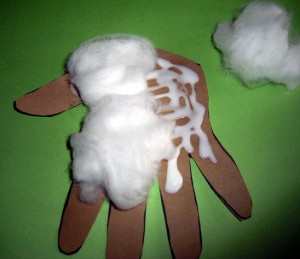 6.  Place it onto the white glue so it covers the lamb's "body." Make sure to leave the legs and head uncovered.
Step 7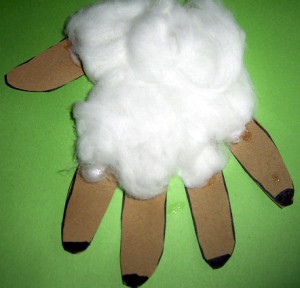 7.  Draw little feet onto the bottom of the fingers with the black marker.
Step 8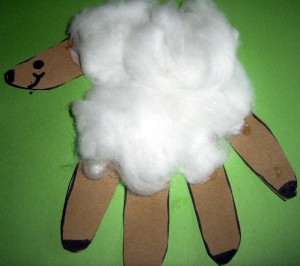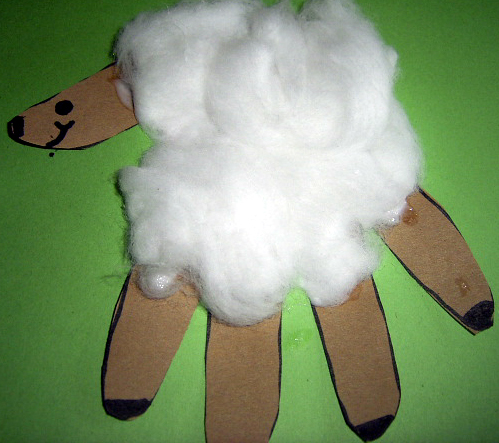 8.  Draw a face onto the head (the thumb) of your lamb with the black marker.
Once your lamb is finished, you can either hang it up as is, or you can paste it to a sheet of construction paper and then add green for grass, white construction paper (or cotton balls) for clouds and anything else that you would like to decorate it with.
Technorati Tags: spring crafts, spring crafts for kids, easter crafts, easter crafts for kids, kids easter crafts, easter activities, lamb crafts, sheep crafts, handprint crafts, keepsake crafts, crafts for kids