Today I have a fun craft for you.  I'm going to show you how to make a Lollipop Holder Gift for Valentine's Day.  It is a perfect gift for a friend, family or even a secret admirer.  Make several of these Lollipop Holder Gifts and give them to many people.  Whatever you would like to do.  The receiver is sure to love this gift.  So, grab the materials needed and let's get started.
Check out our other Valentines Day Crafts.
Laura from Dacian Moon Handmade will show you this craft step-by-step.
Materials Needed
– colored paper (not too thin) – measure two and a half lollipop size (without the stick)
– white paper
– scissors
– paints
– paintbrush
– glue
– pencil
– lollipop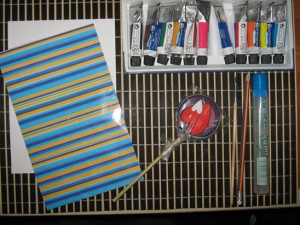 Step 1
… and fold it leaving 2 cm on top.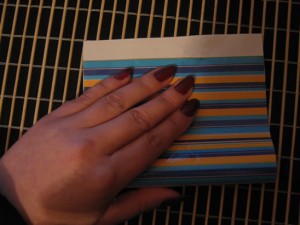 Step 2
In the middle of the folded edge cut a triangle…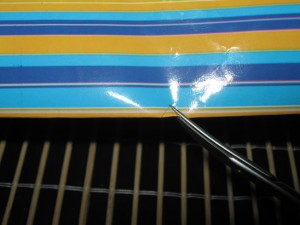 Step 3
Fold the paper on one top of the cutted triangle…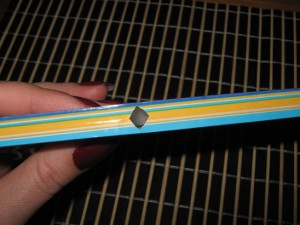 Step 4
Bring the white paper on the short side of the colored paper and measure how big you want it to be.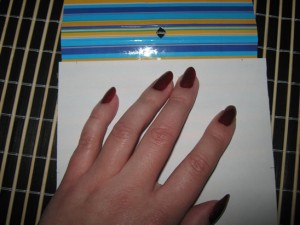 Step 5
Let's decorate the white paper. With the pencil…  draw the middle of a flower, one petal…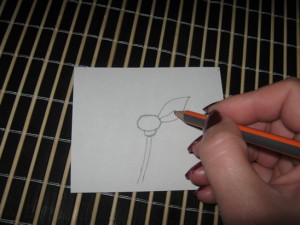 … and many broken petals on the ground.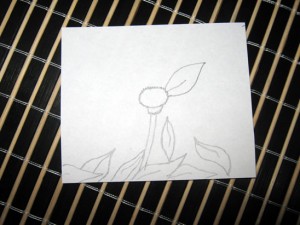 Step 6
With black paint and a toothpick paint the contour of your drawing.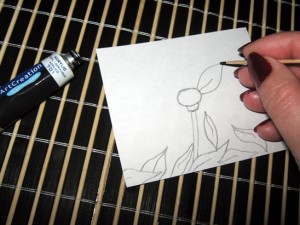 Step 7
Make the stem green and the middle orange.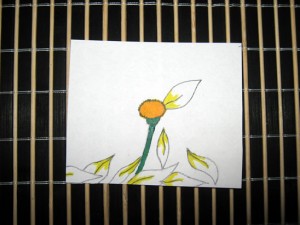 Step 8
With black write on every petal "He loves me" or "He loves me not", taking care that on the petal that is  still on the flower says, "He loves me".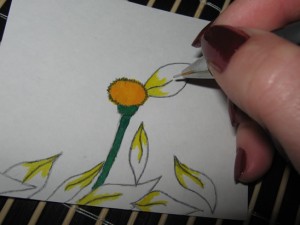 Step 9
With red write,  "Happy Valentine's Day".  Let it dry.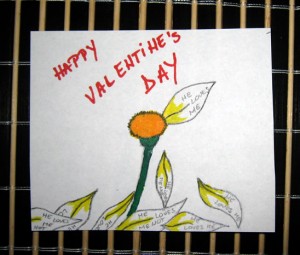 Step 10
On the back side of the painted paper…apply a layer of glue…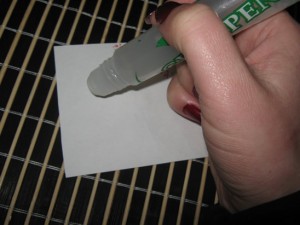 … And place it on the colored paper, where you had measured.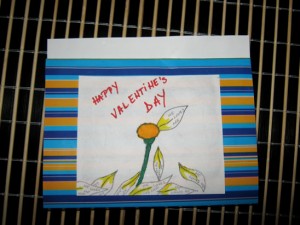 Step 11
On the middle of the upper part make markings at 3 cm.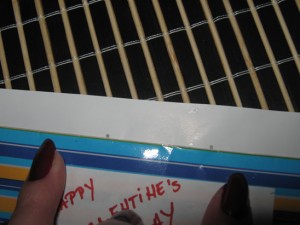 Starting on the markings make a circular cutting on the back part of the paper. Like this: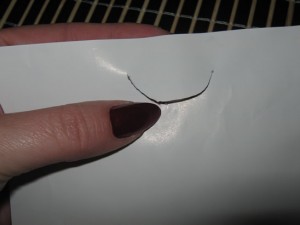 Step 12
Place the lollipop in the hole from the base …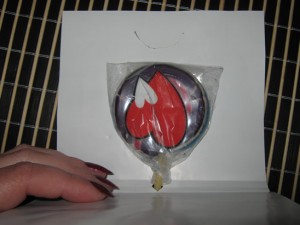 And there you have it…. you just made a Lollipop Holder Gift for Valentine's Day.  Isn't it just precious?  Imagine the surprise of the receiver when you tell them you made it from scratch…. they will love it!!
Technorati Tags: valentines day cards, valentines day crafts, valentines, valentines day, kids crafts, crafts for kids, St Valentines Day crafts. Valentines Card Crafts, lollipop crafts, gift holder crafts, valentines gift holders, valentine's day gift holders