Kawaii means cuteness in Japanese culture (literally, adorable, precious, lovable, or innocent). So, in honor of that today we are going to make a Hair Clip that is totally Kawaii.  The craft is an easy one, but the outcome is a hair clip that you will love to wear.  Made from a piece of leather, a hair clip and a couple of other materials you'll have this craft put together in no time.  So, grab the materials needed and let's get started.
Laura from Dacian Moon Handmade will show you this tutorial step-by-step.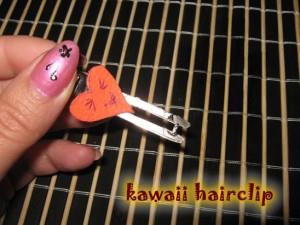 Materials Needed
– a piece of red leather (about 3 cm x 3 cm)
– hair clip
– scissors
– craft glue
– black, thin marker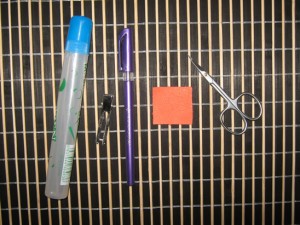 Step 1
Draw a cute figure on the leather (I chose a heart).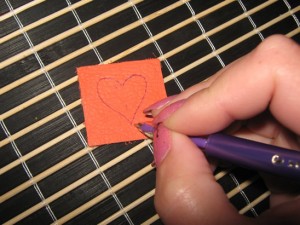 Step 2
Cut out the figure with the scissor…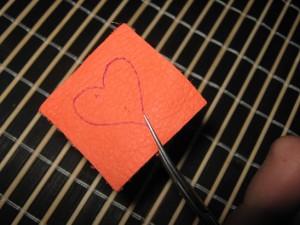 Step 3
Draw on a super kawaii face with the marker.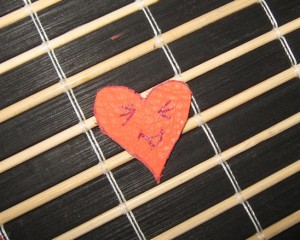 Step 4
Apply a layer of glue on the back of your figure.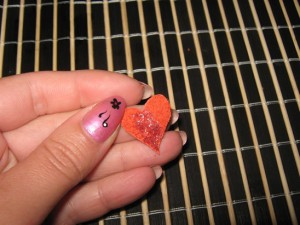 Step 5
Place the figure on the hair clip and that's all. Now, you have a kawaii hair clip.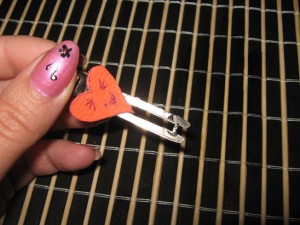 Doesn't this Kawaii Hair Clip turn out quite adorable.  I guess it should…. after all that is what Kawaii is all about.  How did you Kawaii Hair Clip turn out?  Let me know in the comments below.  And, make sure to take a picture of your hair clip and add it to the comment…. I'd love to take a peek at it.
Technorati Tags: asian crafts, hair clips, hair clip crafts, hair crafts, hair accessories crafts, barrette crafts, Japanese crafts, Kawaii crafts