Crepe paper flowers are very beautiful, but usually require a lot of skill to make. But here's a type of crepe paper flowers that are easy to make and look very pretty.   You don't have to use the colors I did…. instead pick out a bunch of Spring colors to get in the Spring spirit.  After all, Spring will be here in just a couple of weeks.   These Crepe Paper Flowers are perfect for an upcoming party…. or better yet just decorate your child's room with beautiful colors.  Either way…. let's have fun making this craft.
Check out our other Crepe Paper Crafts.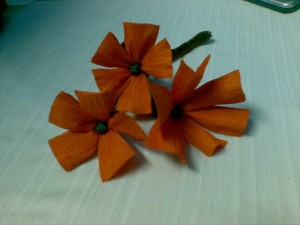 Materials Needed
Crepe paper
Black color paper
Pipe cleaners- brown or green
Scissors
Ruler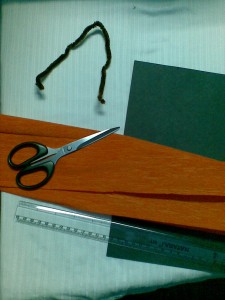 Step 1
Cut out a piece of crepe paper about 15 inches  long and 10 inches wide. Make sure that the creases are from top to bottom along the width of the paper as shown.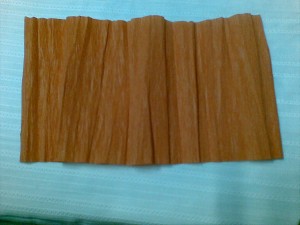 Step 2
Fold the paper into half as shown.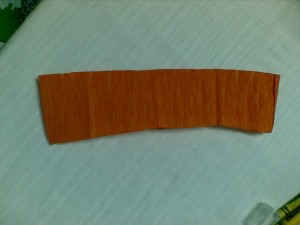 Step 3
Cut out pieces of paper as shown (about 1 inch wide)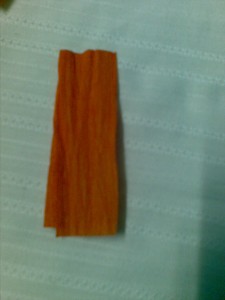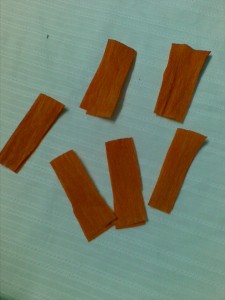 Step 4
Cut out a square of black paper, each side measuring about 1 inch. Place a small ball of paper inside it as shown.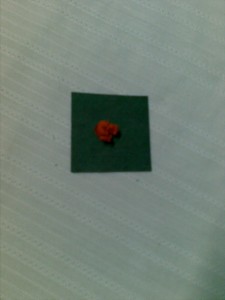 Step 5
Use the paper to cover the ball and form a shape as shown.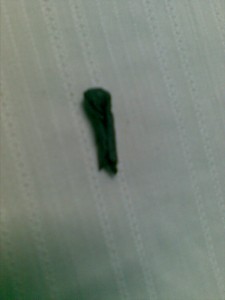 Step 6
Arrange 5- 6  flower petals and black center like this. Hold it all together in your hand to arrange it. Make sure each petal is about 1.5 in long above the place you are holding it.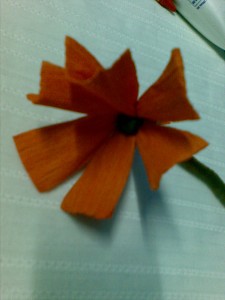 Step 7
Hold the bottom together and wind the pipe cleaner around it a few times as shown.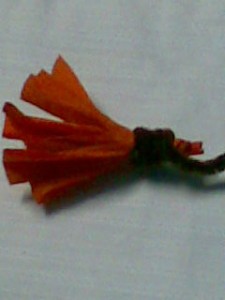 Step 8
Fold the pipe cleaner back to make a thick stem.
Fold each petal outwards.
Use your fingers to stretch the end of each petal, making it wider and curving it outward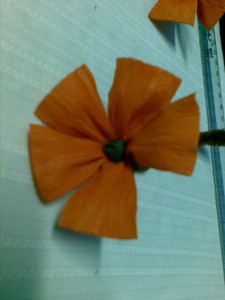 Step 9
Make a bunch of flowers like this and use it to decorate your house this Spring.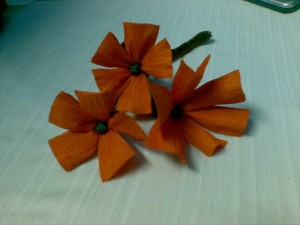 And, there you have it….. you just completed making a bunch of crepe paper flowers.  Great job!!  Now, you are ready to decorate for a party this Spring…. or better yet just decorate the child's bedroom with beautiful Spring color flowers…. it will be beautiful.
Technorati Tags: paper flowers, paper flower crafts, Spring crafts, crepe paper crafts, crepe paper flowers, crepe paper flowers crafts, spring arts and crafts, crepe paper arts and crafts, paper crafts, craft flowers, crepe paper crafts for kids, crepe paper decorations