I have a fun and easy craft for you today.  In this post I'm going to show you how to make a May Basket.  This craft is a great craft for even the youngest of crafters as we will be using a template for this craft.  Simply print out the template, cut, fold and glue and that's it.  Of course, you are going to want your May Basket to be pretty so make sure to color and decorate it the way you see fit.  So, grab the materials needed for this craft and let's get started.
Check out our other Spring Crafts.
Materials Needed
Printer & Paper
Scissors
Markers or Crayons
Paste
Click on the template images below to make larger and to print.
8×11 Size Paper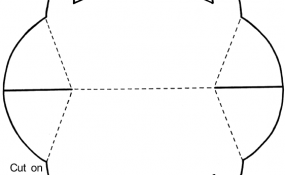 Larger Paper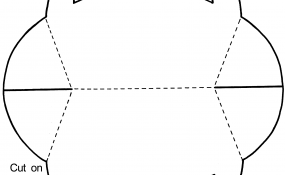 Step 1
Print out template.
Step 2
Cut out the pattern on the black lines.
Step 3
Decorate the basket.
Step 4
Fold on the dotted lines.  Paste edges.
You finished your May Basket….. great job!!  Now, fill your basket with something for Spring.  How about fill it with some beautiful flowers…. you can't get more Spring than that.
Technorati Tags: preschool crafts, Spring crafts, Spring crafts for kids, Spring activities, Spring activities for kids, basket crafts, basket crafts for kids, May crafts, May crafts for kids