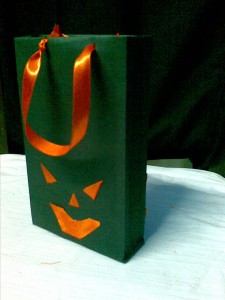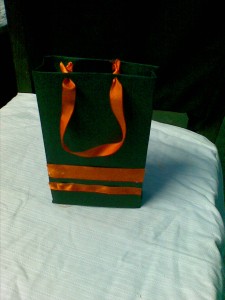 How to Make Halloween Treat Bags Crafts Idea for Kids
Today we will be making a Halloween craft that is easy enough for kids to do by themselves or with Mom and Dad. We will be making a handmade customized & personalized made Halloween paper treat  bag that you can use as snack bag to give to a friend or trick-or-treaters. You can fill them up to give to your classmates or to give to special trick-or-treaters, friends, or relatives. All you will need is thick paper, scissors, glue, and orange ribbon. The easy instructions follow. Have fun.
Crafts Materials Needed:
Thick Black paper
scissors
glue
scale
orange satin ribbon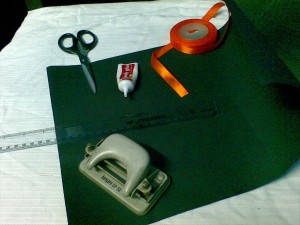 Step 1
Cut out a piece of paper approximately 40 cm x 30 cm ( 15.7 in x 11.8 in) ( you can change the dimensions if you like). On one end of the paper, fold in about 2 cm (0.8 in) , as shown, so now your paper will measure 38cm x 30 cm (15 in x 11.8 in)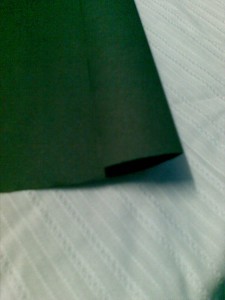 Step 2
fold the paper in half so that it looks like this , now it will measure 19 cm x 30 cm (7.5 in x 11.8 in)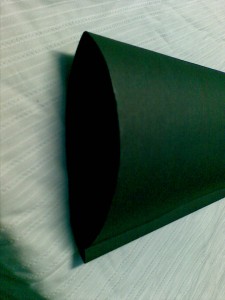 Step 3
Glue the end  to the flap you had folded in earlier so that your paper now looks like this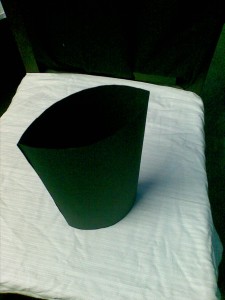 Step 4
Fold about 1.5 cm (0.6 in) on both sides so that it looks like this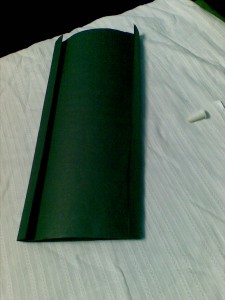 Step 5
Now open it up, and use the creases to fold in, so that it looks like this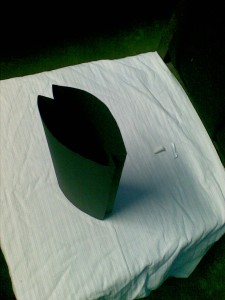 Step 6
Measure 6 cm from the bottom and fold like this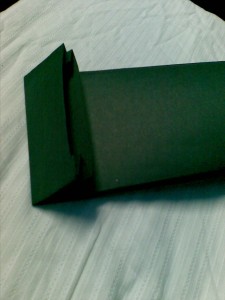 Step 7
Open it up and fold as shown in the picture below.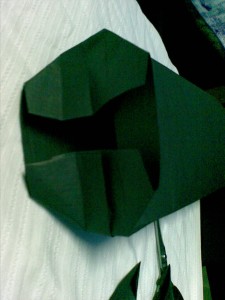 Step 8
Cut about 2 cm (0.8 in) off each side and fold in as shown. Secure with glue.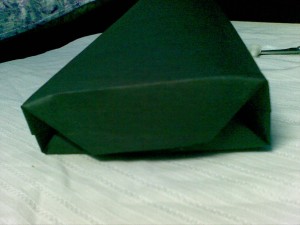 Step 9
On the other end, cut 2 slits 2 cm (0.8 in) long like shown.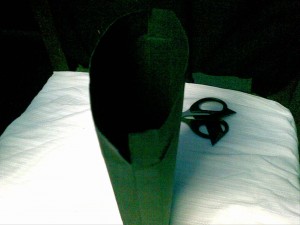 Step 10
Fold in, and punch 2 holes on each side. Insert orange ribbon and knot on the inside to make handles.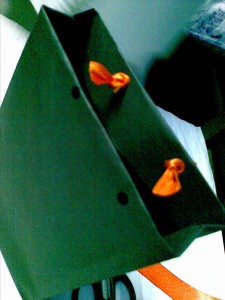 Step 11 –
Your bag is now ready.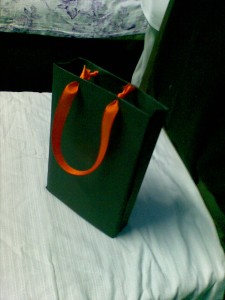 Decorate with more orange ribbon, paper or stickers. You can go for a simple, classy look..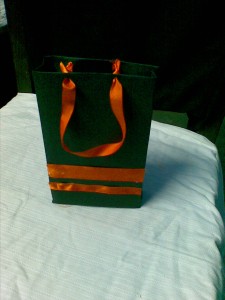 or a funky Halloween look.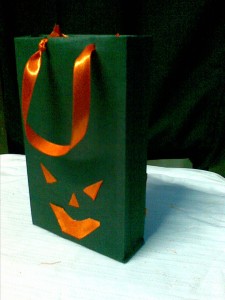 Fill with candy and give it to a friend, family member, special classmates, teachers, relatives, or whatever.
Technorati Tags: halloween crafts, halloween crafts for kids, halloween crafts ideas, trick-or-treat crafts, gift bag crafts, pumpkin crafts, halloween bags, halloween treat bags, crafts for kids, crafts, arts and crafts, arts & crafts, arts and crafts for kids, bag crafts, make bags